Advice on iPhone cases by Apple
Purchasing a new iPhone is quite the investment. If your iPhone is precious to you, it's not very wise if you don't protect it, especially since you always carry your iPhone around. If you sit down, your iPhone might slip from your pocket and could be damaged. You want to prevent this from happening. With a good case, your iPhone will look new for as long as possible. Using an Apple cover is just a matter of style.
What kinds of Apple cases are there?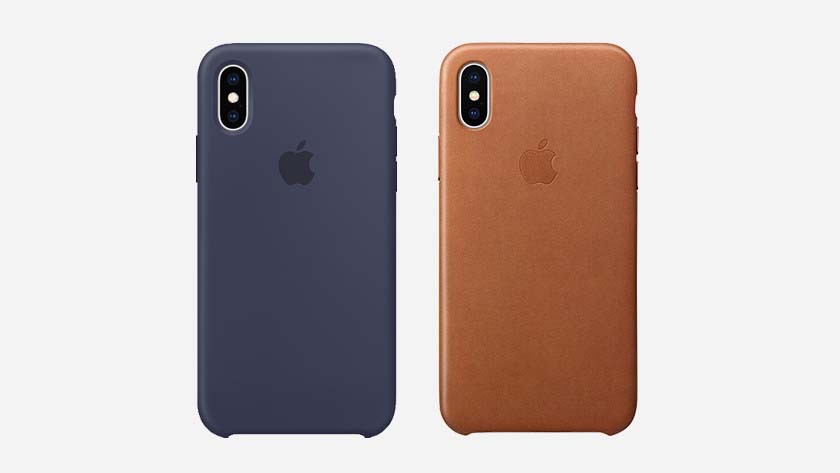 Apple silicon or leather Back Covers
As the name suggests, you can use a Back Cover to protect the back of your iPhone. The sides, too, are protected. Want to retain the natural lines of your iPhone? This Apple phone case makes sure you still see enough of your iPhone's looks. Apple distinguishes between silicon and leather back covers. The silicon case has a silky finish and feels nice to the touch. The leather iPhone case, made of European leather, also feels nice and makes sure your device remains thin. A disadvantage of the back cover is that the screen is unprotected. You should always opt for both a back cover and a good screen protector.
This case is subtle, which means you still see a lot of your iPhone's appearance.
The lines of your iPhone remain visible.
You can immediately use your iPhone.
This case doesn't offer protection for your screen.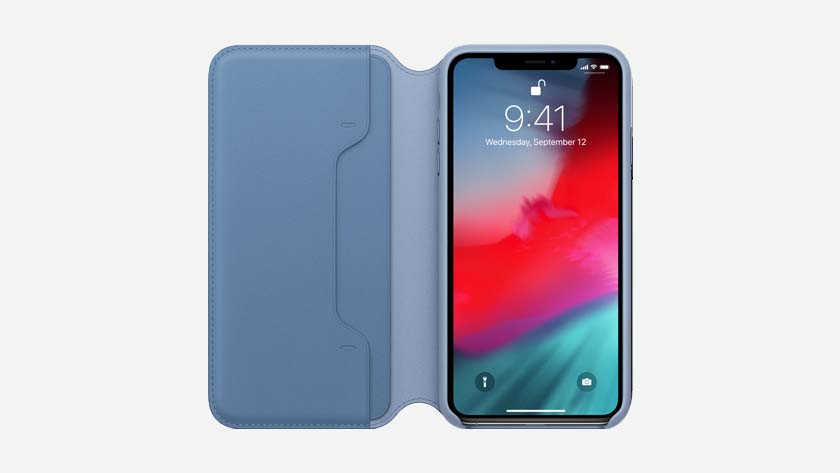 Apple leather Folio Book Case
Want to protect both the front and the back of your iPhone all at once? You can do so with an Apple Folio Book Case. As the name suggests, you can open the case as if you were opening a book. The inside of the case has compartments in which you can store cards, cash, or receipts. Thanks to the leather, this beautiful iPhone case has a luxurious appearance. The microfibers on the inside protect your iPhone well. The only disadvantage of these iPhone cases is that the closure sometimes gets in the way while making a phone call. You don't have to remove the case from your iPhone when you charge it.
This case protects your iPhone fully.
You don't have to remove the iPhone from the book case to use it.
There's room for cards, receipts, and cash.
The closure may get in the way when making phone calls.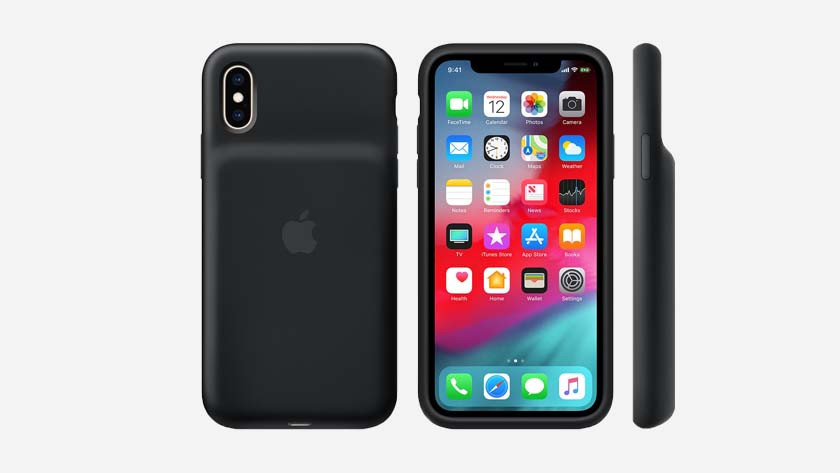 Apple Smart Battery Case
The Apple Smart battery case looks like a back cover, but it's much more than that. Similar to a back cover, it protects the back and sides of your phone. The most important function is that the case is equipped with an integrated battery. Does your iPhone run out of battery quickly? Use this case to extend the battery life of your iPhone. Choose when to use this extra energy yourself by pressing the on/off button. The only disadvantage is that your sleek iPhone feels a lot thicker in this case. Is your iPhone in the case? You can see the intelligent battery status on the access screen and in the message center. This way, you'll always know how much battery you have left.
The case extends the battery life of your iPhone.
Choose when to turn on the integrated battery.
You can immediately use your iPhone.
Battery cases are much thicker than other back covers.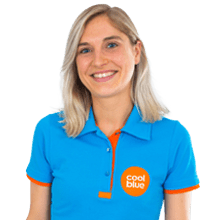 Article by: