Philips Airfryer XL or Philips Airfryer XXL
---
In short
| | Philips Airfryer XL | Philips Airfryer XXL |
| --- | --- | --- |
| Load capacity | Prepares 1.2kg of snacks | Prepares 1.4kg of snacks |
| Size | Same as XXL | Same as XL |
| Baking result | Not greasy, but crispy | Even less greasy and extra crispy |
| Preheating | Preheat briefly | No preheating required |
Load capacity & size
Philips Airfryer XL | 1.2kg of snacks
You can prepare 1.2kg of snacks in one go in the Philips Airfryer XL. This is sufficient for an average household of around 3 to 4 people. Do note that you can't prepare larger dishes, such as a whole chicken or an oven dish, as easily in this airfryer. The XL variant of Philips is smaller in content than the Philips Airfryer XXL.
Not enough room for a whole chicken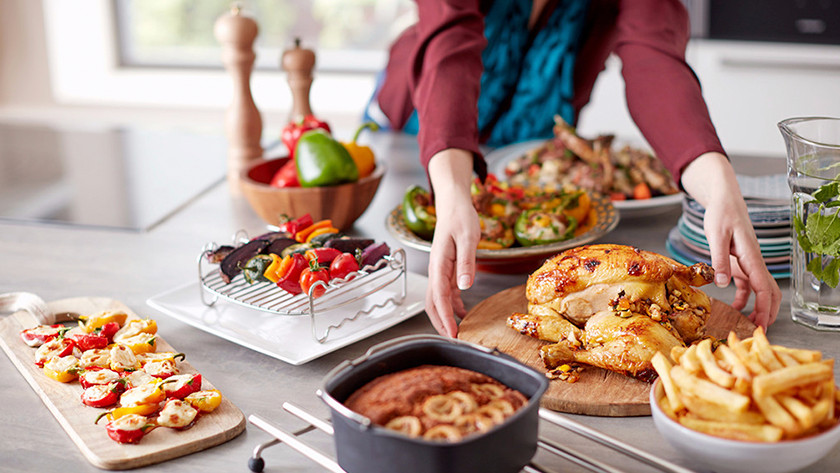 Philips Airfryer XXL | 1.4kg of snacks
Thanks to the generous content you can prepare large portions of snacks of up to 1.4kg with the Philips Airfryer XXL. Despite the wider content, the airfryer is no larger in size than the XL variant. This way the device does not take up more space on your kitchen counter. You can also easily prepare large pieces of meat, chicken or fish with the Philips XXL.
Prepares 1.4kg of snacks
Size is the same as the XL
Baking result & technology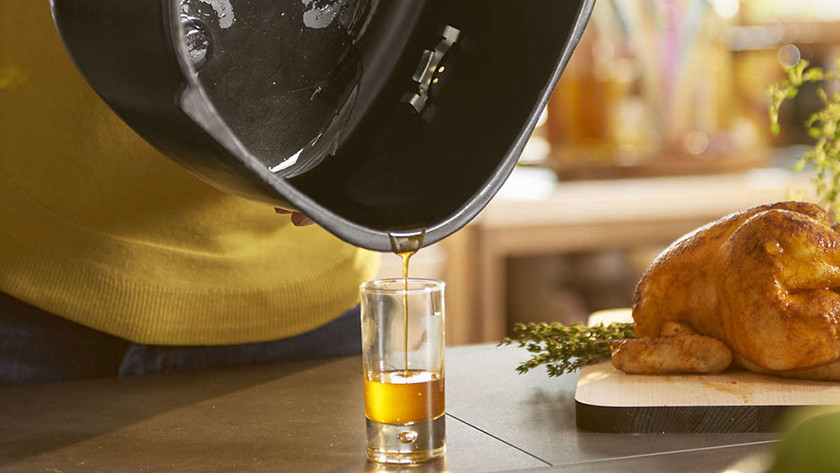 Philips Airfryer XL
The Philips Airfryer XL uses Rapid Air technology. With just a spoon of oil and hot air, you can fry snacks in a healthy way. The technology ensures that fries and snacks are fried all around, for a crispy result. The airfryer removes fats and juices released during frying as much as possible.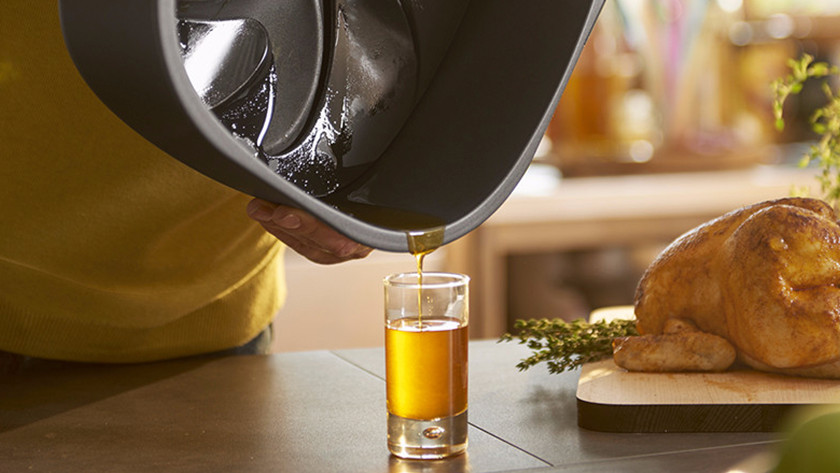 Philips Airfryer XXL
Thanks to the Twin TurboStar technology, it's not necessary to pre-heat the Philips Airfryer XXL. This can come in handy when you want to quickly serve something tasty when you get home from work. This technology also filters excess fats and juices from the air and transports this to the bottom of the airfryer. The result is less greasy and more crispy snacks.
Even less greasy and more crispy snacks
Preheating is not required
Conclusion
Are you looking for a Philips Airfryer with a large content? If so, we recommend the Philips Airfryer XXL. This airfryer has more loading capacity, so that you can prepare larger quantities in one go. A big advantage of the XXL variant is that it is the same size as the Airfryer XL. That's why it doesn't take up any more space on your kitchen counter. The updated TurboStar technology removes grease and juices even better, so that your snacks are less fat and extra crispy.
Coolblue's Choice for a large airfryer
Suitable for 4 to 5 people
|
Without odor filter
|
Cool Touch exterior
You can fry a whole chicken or 2 bags of frozen fries in the Philips Airfryer XXL HD9650/90. For this reason, this airfryer is very suitable for large families. Get inspired by the included recipe book. Thanks to the 2225-watt power, you'll have your food on the table in no time, which is why this airfryer is Coolblue's Choice.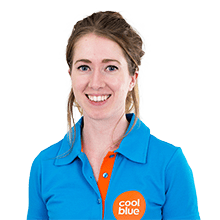 Article by: