Announced: Apple AirPods Pro
With the launch of the Apple AirPods Pro, the AirPods family has expanded even more. Sports lovers especially have been waiting eagerly for these AirPods for a while now. The AirPods Pro have a new in-ear design that prevents the earbuds from falling out of your ears, and they're also water and sweat proof. Perhaps the best feature of the Apple AirPods Pro is their noise suppression. This allows you to completely immerse yourself in your music without being distracted by your environment.
---
Apple AirPods Pro met draadloze oplaadcase
In ear
|
4.5-hour battery life
|
Noise canceling
Retail price
259,-
214,95
Dankzij de ruisonderdrukking word je niet langer afgeleid door je omgeving en ga je helemaal op in je muziek.
AirPods Pro hebben een nieuw in-ear design waarbij je 3 sets siliconen oortips geleverd krijgt, er is dus voor iedereen een geschikte pasvorm.
De draadloze oordopjes zijn water- en zweetbestendig en daardoor ideaal voor sporters.
Dankzij de transparantiemodus is het mogelijk om de ruisonderdrukking ook weer uit te schakelen, bijvoorbeeld tijdens het hardlopen.
Om optimaal gebruik te maken van AirPods Pro heb je een Apple iPhone, iPad of Mac nodig.
The AirPods Pro in short
Nieuw design: AirPods Pro hebben een nieuw in-ear design waarbij je 3 sets siliconen oortips krijgt in verschillende maten.
Actieve ruisonderdrukking: ruis wordt weggefilterd waardoor jij je volledig op je muziek concentreert.
Transparantiemodus: met deze modus schakel je de ruisonderdrukking uit, zodat je bijvoorbeeld tijdens het hardlopen wél omgevingsgeluiden hoort.
Adaptieve EQ geluidskwaliteit: muziek wordt automatisch afgestemd op de vorm van je oren waardoor het geluid altijd even vol klinkt.
Lange batterijduur: 5 uur luistertijd en 24 uur extra luistertijd in de draadloze oplaadcase. Na 5 minuten laden, heb je weer één uur luistertijd.
Difference with the AirPods 2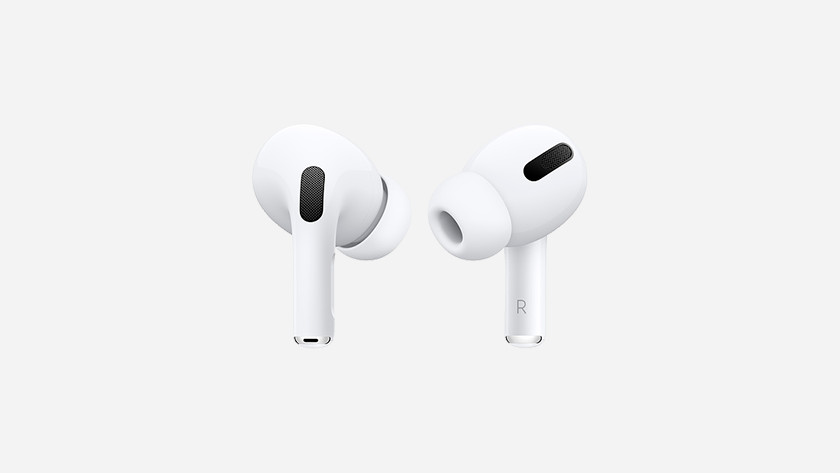 AirPods 2 bleven niet bij iedereen even goed zitten, zeker niet tijdens het fietsen of hardlopen. Bij AirPods Pro krijg je nu dankzij het nieuwe in-ear design 3 zachte flexibele oortips geleverd. Er zit dus altijd wel een pasvorm bij die past bij jouw oren. Dat betekent ook dat je AirPods tijdens het sporten stevig blijven zitten. Daarnaast zijn ze ook nog eens water- en zweetbestendig. Het belangrijkste verschil is misschien wel de ruisonderdrukking. Omgevingsgeluid wordt weggefilterd waardoor jij helemaal opgaat in je muziek. Dankzij de transparantiemodus schakel je de ruisonderdrukking ook weer uit. Daarnaast hebben de AirPods Pro oordopjes een betere geluidskwaliteit en gaat de batterij net zo lang mee als die van AirPods 2.
Did this help you?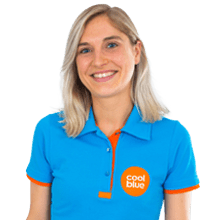 Article by: