How do I install my Withings scale via the Health Mate app?
Your Withings smart scale works perfectly with the Health Mate app. But before you can use the scale, you'll have to pair it with your smartphone. You can find all your readings on your smartphone after set up. With this article, you'll complete the set up in no time and can start weighing quickly.
---
Step-by-step plan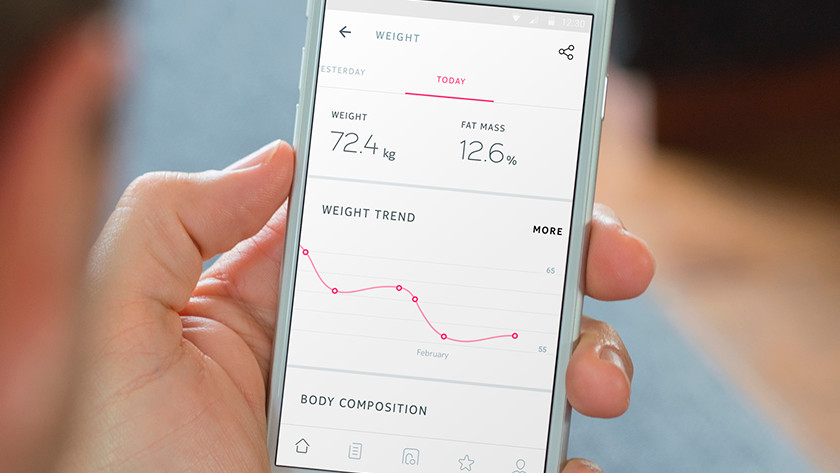 You can use the following step-by-step guide to complete the setup of your scale. The Health Mate app is available for smartphones or tablets that run on the Android or iOS operating system. Up until step 9, the setup is the same. After that, follow the left step-by-step guide for Android, and follow the right one for iOS.
Download the Withings Health Mate app. Open the app.
When you use the scale for the first time, pull the plastic strip from the battery compartment.
If you're already using the Withings Health Mate app with another device, choose 'Sign in'. If this is the first time using the app, choose 'Join Withings'.
Choose 'I'm setting up my device'.
Tap 'Scales'.
Select your scales from the list.
Tap 'Install'.
Press the 'Pairing' button on the scale and hold it down for 3 seconds. This button is often at the bottom of the scale, next to the battery compartment.
Continue
Android
Once the scale is found, press 'Next'.
Tap 'I don't have a WiFi Network' if you just want to connect the scale via Bluetooth. In that case, continue to Step 14.
Tap 'Set up another network'.
Enter the password of your WiFi network and press 'Next'.
Press 'Done'. Your scale is now ready for use.
Press 'Invite' if you want to add other users. Or press 'Done' if you don't want do that at this time.
If you want to invite other users right away, they'll receive an email with instructions to make an account for the Withings Health app. The link in this email needs to be used within 72 hours.
You're done!
iOS
Tap the name of the scale you want to install.
Tap 'Next'.
Enter your password and email address. Confirm your password and then click 'Next'.
Enter your date of birth and your full name and tap 'Next'.
Enter your gender, length, and date of birth and tap 'Next'.
If you want to set up the scale via Bluetooth, tap 'I don't have a Wi-Fi Network'. The information of your scale will then be sent to the app only if your phone is nearby during weighing.
Ideally, set up the scale via WiFi. Choose 'Quick setup'. This way, the scale uses the same WiFi network as your smartphone.
Press 'Allow'.
Press 'Done'.
Did this help you?
Article by:
Patrick
Personal Scale Expert.