Advice on smoke detectors
Naturally, you want to prevent damage to your home, yourself, and your house resulting from smoke, gas, heat, or carbon monoxide. In order to detect all these dangers, you need different kinds of detectors. For instance, there are smoke detectors, gas detectors, heat detectors, and carbon monoxide detectors. There are even detectors that can detect 2 hazards, such as smoke as well as carbon monoxide. Plenty of choice, but what should you look for? Which detector suits your needs best? We'll gladly help you choose the best gas, heat, smoke, or carbon monoxide detector for you.
---
1. Detection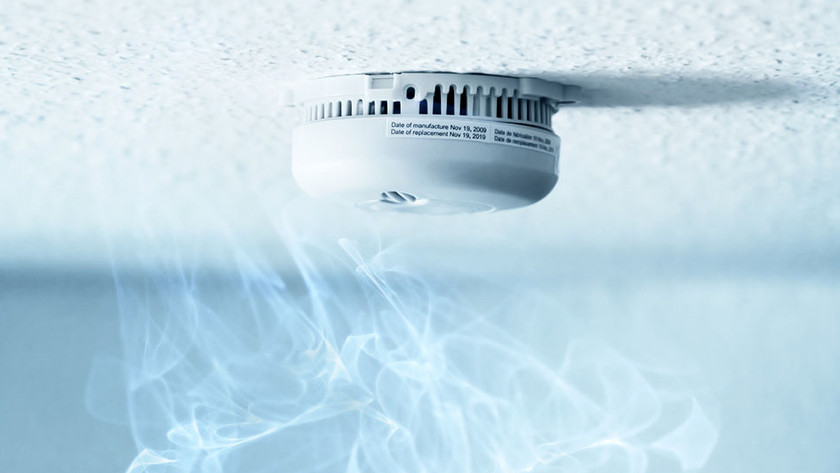 An optical smoke detector alerts you in case of smoke development in your home or office. When you're asleep, for instance, you might not smell anything. Breathing in smoke is toxic and deadly. It's important to protect yourself and your family against this danger. The same goes for other things that are hazardous to your health. Think for instance of carbon monoxide and gas. Each type of detector has its own type of sensor that enables the detector to distinguish and detect different things.
2. Batteries or power grid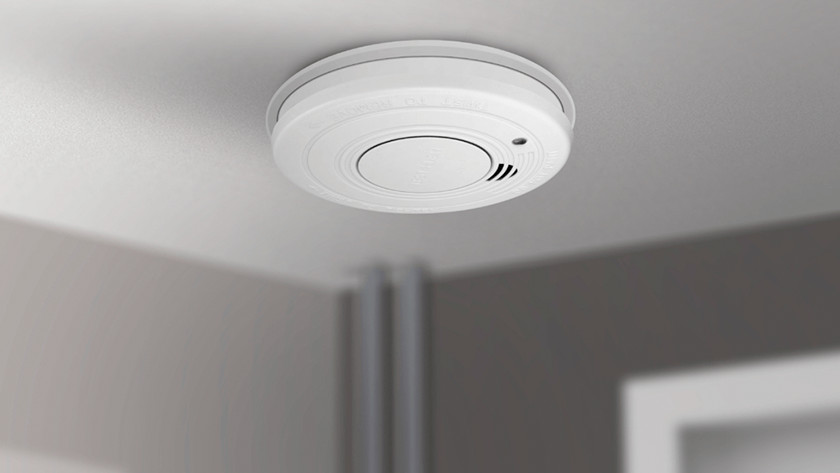 There are smoke detectors that are powered by batteries and smoke detectors that you connect to AC power. You can put a battery-powered smoke detector wherever you want in your home. You're not limited to a fixed power outlet. A smoke detector that runs on AC power should be connected to an existing power outlet in your house and mounted on your ceiling. You can't choose where you want to place it.
3. Basic, linkable, or smart?
There are individual, linkable, and smart smoke detectors. An individual smoke detector works as a stand-alone. It's uncomplicated. A linkable smoke detector is linked to other smoke detectors, so they all go off simultaneously. If you have a smart smoke detector, you'll receive push notification via the app on your smartphone when it detects something. In order to determine which smoke detector is best for you, I'll describe a number of pros and cons for each type of smoke detector below.
Linkable smoke detectors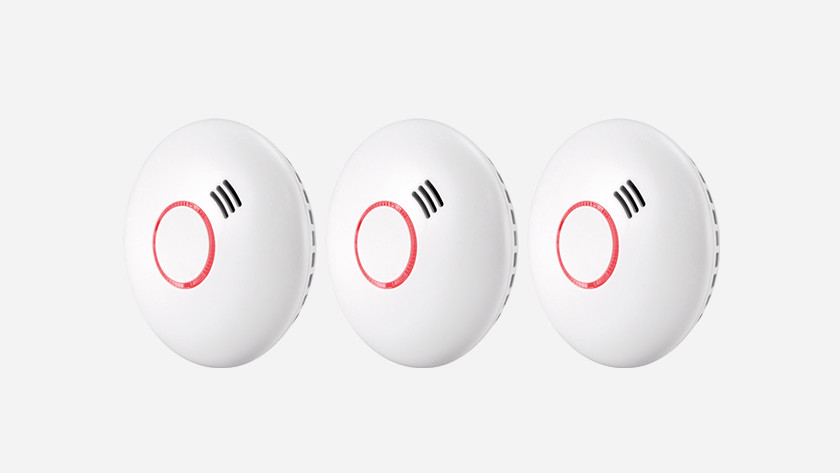 Linkable smoke detectors are linked together via a frequency. That means all linked smoke detectors communicate with each other. When 1 of the detectors detects smoke, all smoke detectors will sound the alarm.
Basic smoke detectors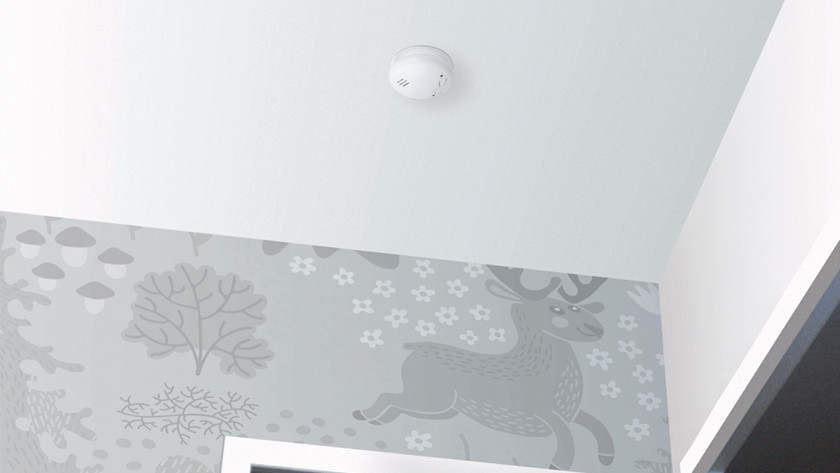 A basic smoke detector is just a regular smoke detector, no more, no less. In other words: don't expect it to do anything else but detect smoke. Very simple.
4. List of options and possibilities
As you've read, smoke detectors offer different options and possibilities. Which type of smoke detector you choose depends on your wishes. There are an number of standard options and additional advanced options. Here's a brief list of the most important options:
Controlled via app and notifications via app
Audio signal (average of 85 decibels)
Linkable
Test button
Emergency light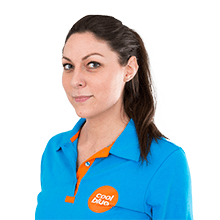 Article by:
Mascha
Smoke Detector Expert.