How do you take out a dishwasher?
Before you can enjoy your new dishwasher, your old one needs to be removed. On top of that, you also need the kitchen panel that's on top of the dishwasher. Thankfully, this is an easy job and doesn't require a lot of time. Below, I explain the process step by step.
---
In short
What are we going to do? Take out a built-in dishwasher.
For which appliances is this explanation suitable? All built-in dishwashers.
How long will it take? Approximately 15 minutes to half an hour.
What do you need? A Torx screwdriver (usually T20), a flat-head screwdriver, a towel, and a cordless drill (optional).
Step 1: disconnect the old dishwasher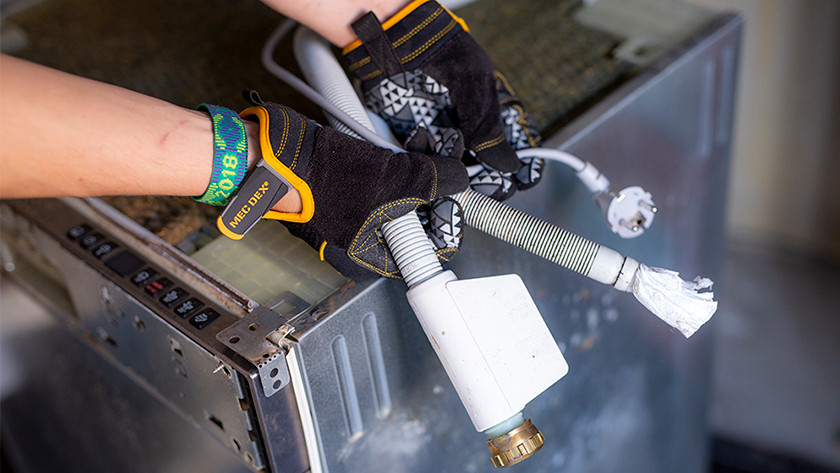 First, we have to disconnect the hoses and the electricity cord. We're going to do this in 4 steps.
First, remove the connector from the socket.
Close the faucet.
Remove the inlet hose from the faucet.
Remove the drain hose from the exhaust pipe. If it is connected to the siphon of the sink, you're going to have to remove the hose clamp first.
Tip: if you can't reach these connectors, you can always do this once you have removed the dish washer from the niche.
Step 2: remove the panel from your old dishwasher
Keep the kitchen panel of the old dishwasher, since you need it for a potential new dishwasher. You can usually find the screws inside the door of the dishwasher. You can throw out any mount material that's on the kitchen panel. Of course you do have to keep the handle.
Step 3: remove the baseboard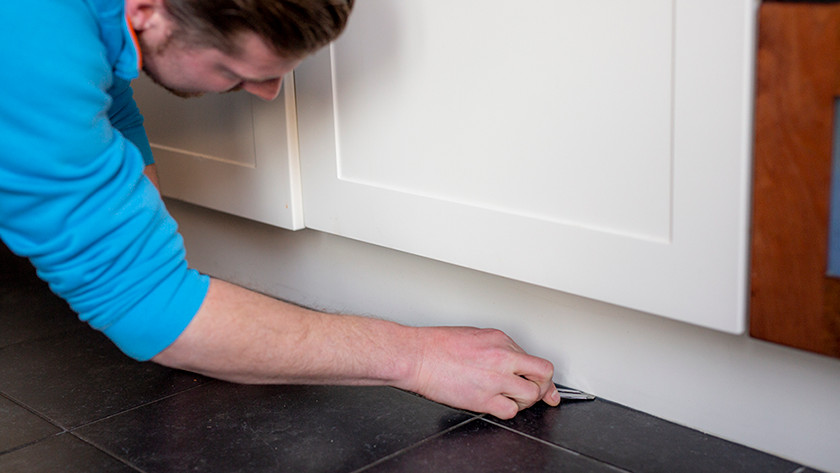 Before you can remove the dishwasher, you have to remove the baseboard of your kitchen. The baseboard and how it is attached are different for every kitchen, but usually the baseboard is stuck to the legs of the kitchen unit. Carefully check how this is set up in your kitchen.
Step 4: remove the old dishwasher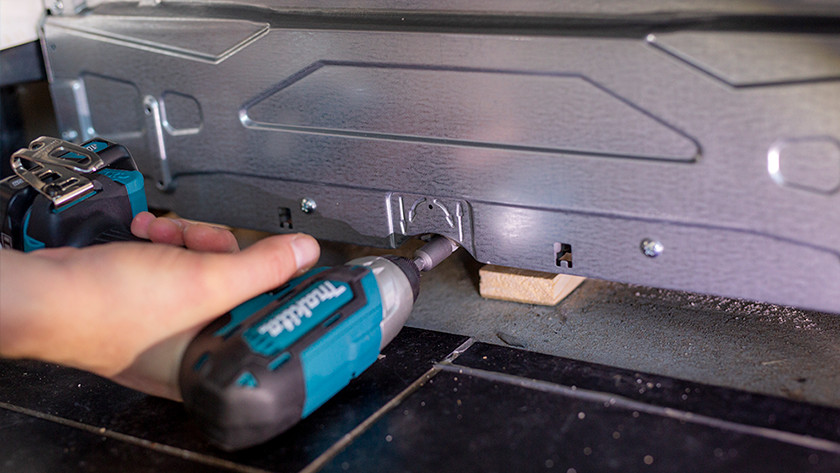 Unscrew all of the screws that are in the top or in the cabinet next to the dishwasher.
Next, you slightly rotate the legs of the dishwasher.
Lower the rear leg of the dishwasher with the screw below the middle of your dishwasher.
Now you can remove the dishwasher in one movement. Won't this work? Carefully check whether you forgot to remove a screw somewhere.
Did this help you?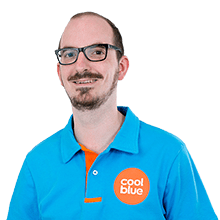 Article by: