Important information about your new AEG dishwasher
Congratulations on your new AEG dishwasher! There may be an error in step 8 of the supplied manual that will damage your dishwasher. In the manual of these models you can remove the service baskets before the first use. This is not true!
Turn the dishwasher without dishes, but leave the service baskets
To avoid damaging your dishwasher, turn any dishwasher program without dishes and without detergent. Contrary to what is in the error manual, you leave the service baskets.
You'll also want to know this
In addition to this tip for AEG dishwashers, there are more things you want to know. Why there is water in your new dishwasher, for example. Or why the dishwasher is missing a back leg. Find the answers and more in the article 'What you want to know about your new built-in dishwasher'.
Did this help you?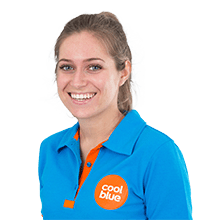 Article by: