Expand the possibilities of the Philips Airfryer
In the Philips Airfryer, you can make various dishes with the help of accessories. There are accessories available for the Airfryer XL, the Airfryer XXL, and the small Philips airfryers. You can use these to grill vegetables, make muffins and popcorn, and prepare different ingredients at the same time. In this article, we explain which accessories you use for what purpose.
---
The possibilities
In this article, we discuss the following accessories so you can get the most out of your Philips Airfryer:
Grill plate
Frying rack
Baking pan
Basket
Muffin mold
Which accessories are suitable for my Philips airfryer?
The baking accessories come in different sizes. The accessories are designed for the Philips Airfryer XL, the Philips Airfryer XXL, but also for the small Philips airfryers. Make sure that the frying rack or grill plate is suitable for your airfryer model. This way, you prevent it from being too big or much too small.
Grill plates and cooking racks
Grill plate
Swap the Airfryer basket for the Philips Airfryer grill plate if you're baking meat, fish, or vegetables in the Airfryer. The plate gets hot and grills your dish. The grill plate is also very useful for baking fresh pizza. The accessory has a non-stick coating, so you need little to no oil. After use, you can rinse everything neatly under the tap.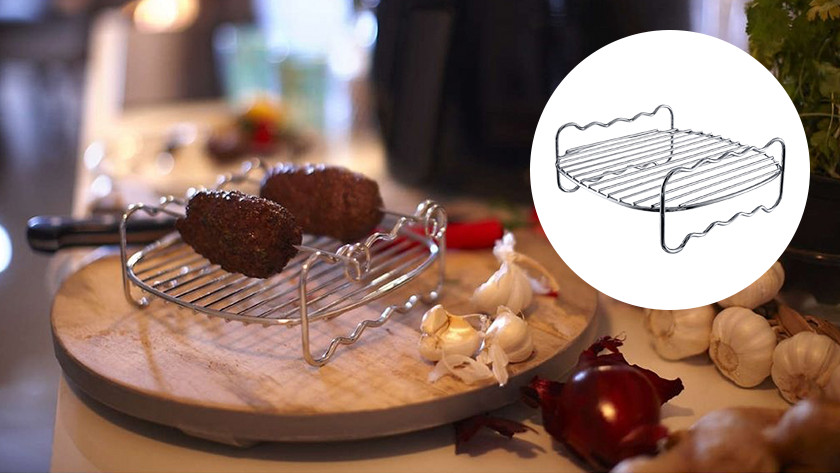 Frying rack
With the cooker you create an extra floor in your Philips Airfryer. This allows you to easily bake several hamburgers at once. You can also use this cooking rack if you want to make a full meal at once. For example, first place potato slices in the pan and at the same time fry vegetables and a piece of meat on the cooking rack. You can clean the rack in the dishwasher after use.
Baskets and bakeware
Baking pan
The Airfryer baking pans, unlike the snack basket, is closed on the bottom. This allows you to use the baking tin for baking bread and pie, but also for oven dishes, for example, or for dishes that contain a lot of liquid.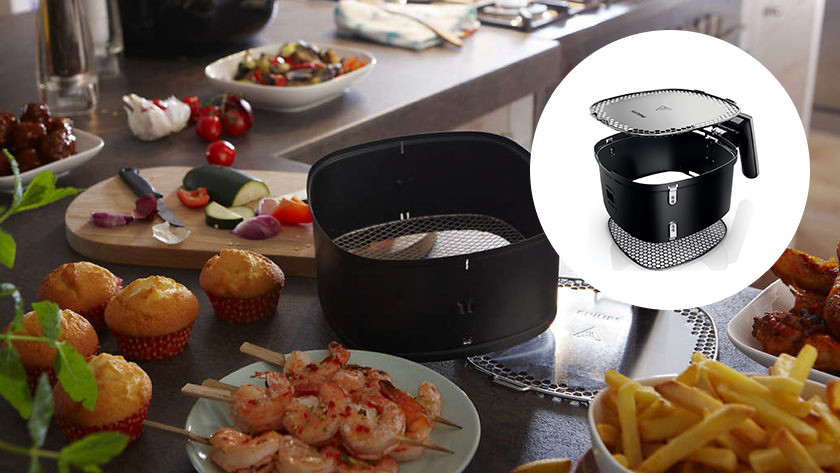 Basket
Thanks to the lid, light ingredients won't fly out of the basket when air starts circulating through the airfryer. This way, you can make popcorn from corn grains, or chips from thin slices of potato or vegetables. You can easily clean the basket thanks to the removable bottom.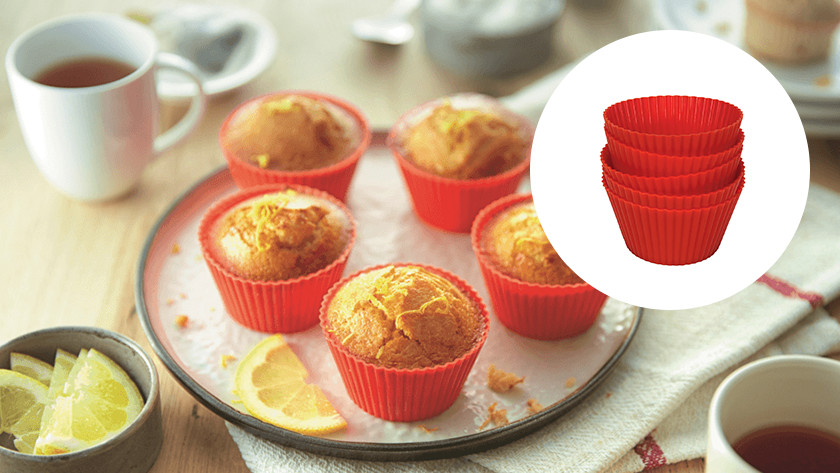 Muffin pans
With the silicon muffin pans, you'll bake muffins in your Philips Airfryer, but you can use them to make vegetable pies or other small dishes just as easily. Because of the flexible material, there's no need to grease them before use, and the cakes will come out of the shapes very easily.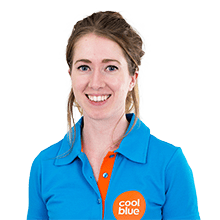 Article by: