View routers in our stores
Are you looking for a router but want to see it in real life first? Visit one of our stores in Amsterdam, The Hague, Eindhoven, Groningen, Rotterdam, Tilburg, Utrecht, Antwerp, Ghent, or Zaventem. You can see what stores allow you to test routers below. Our experts are waiting for you with their advice.
---
Information on our stores
View routers in the store
You can find our routers in the stores in Amsterdam, Rotterdam, The Hague, Utrecht, Tilburg, Eindhoven, Groningen, Antwerp, Ghent, and Zaventem. In these stores, you can see what the routers look like and whether they fit your home.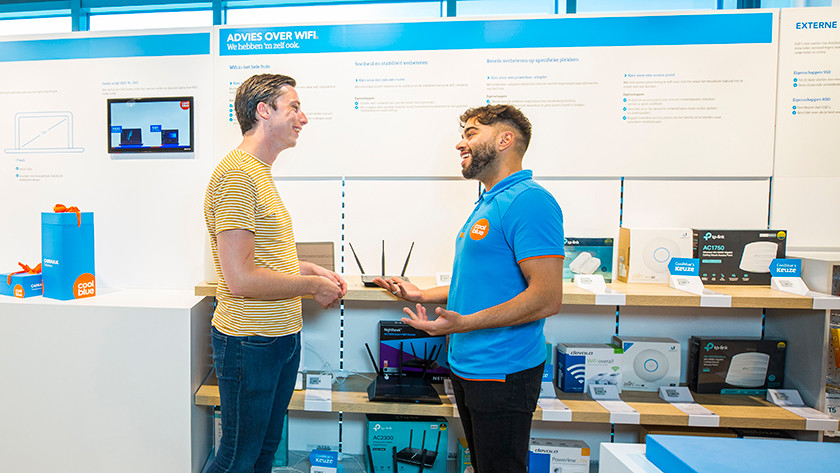 Advice from our experts
Want more advice on a product? Our experts are happy to help you choose the best router for you. They'll also answer all your questions, of course.
Tips before you test
To choose the right product, it's useful if you ask yourself a few questions beforehand. This way, you'll know what to look for in the store.
How large is the space you want to have WiFi in
Do you want WiFi throughout your house or only on one or two floors?
What kind of devices do you want to connect and what speed do you need?
Tips during testing
In the store, you mainly look at the appearance and size of the router. Do you want to hang it and hide your router? You'll have to choose a different model compared to when you just want to place it in your living room.
Did this help you?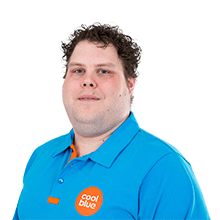 Article by: