What are the different AEG dishwasher techniques?
AEG dishwashers have different methods to ensure your dishes are even cleaner, drier, and easier to load. With ProClean, the 3 spray arms ensure that all your dishes are properly cleaned. The AirDry technology ensures it's an energy-efficient dishwasher by opening the door during the drying process. And thanks to ComfortLift, you no longer have to bend over to load and unload the lower rack.
---
Rotating spray arm nozzle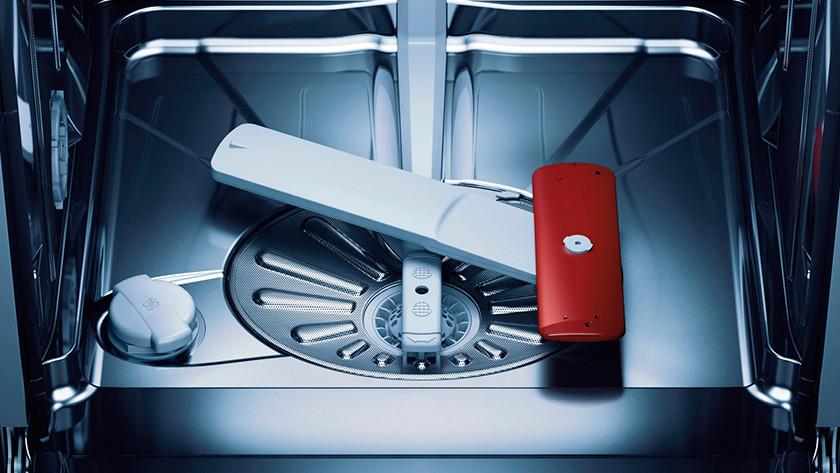 Dishwashers with ProClean have 3 spray arm nozzles. These spray arm nozzles rotate twice as fast. Thanks to this speed, the water bounces off the bowl, so it reaches the top basket. The 3 different openings allow water to reach all corners and edges. Even with a full load, all your dishes are clean at the end of the program.
Energy-efficient drying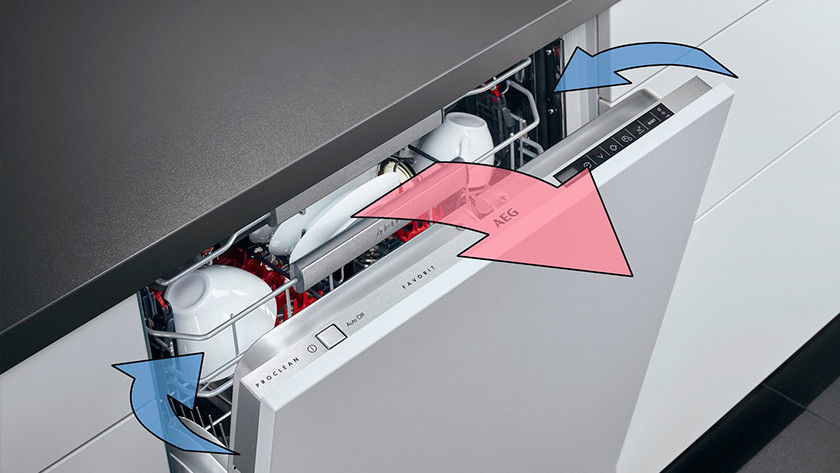 With AirDry, the dishwasher dries the dishes with air from outside the dishwasher. This is also called ventilation drying technique. The dishwasher opens the door slightly during the last part of the program. As a result, the warm air leaves the interior and cool air is added. This way, the dishwasher doesn't consume any energy during the last part of the drying process.
Lower rack with lifting function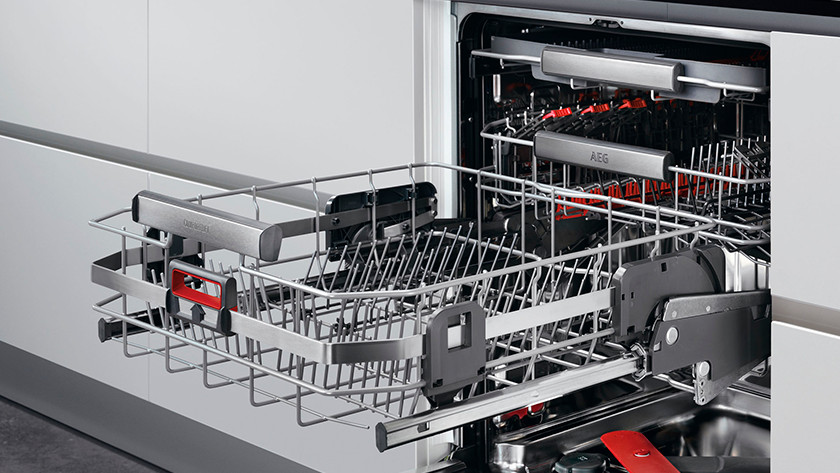 The ComfortLift function ensures that you don't have to bend over to empty the lower basket. You lift the basket upwards via the handle in the lower basket. It then elevates to the same height as the top basket. This way, you can easily load and unload the dishwasher. Have you fully loaded the lower basket? The lower basket automatically lowers again at the push of the handle.
Did this help you?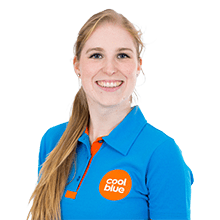 Article by:
Caitlin
Dishwasher expert