Wat is AEG AbsoluteCare technologie bij wasdrogers?
Met de AEG AbsoluteCare technologie droog je ook jouw wollen en zijden kleding zonder zorgen. De trommel past de draairichting en snelheid van de trommel aan op de kleding. Zo krimpt, beschadigt en kreukt je was niet. Daarnaast bespaar je jaarlijks op je energiekosten met wasdroger met deze techniek.
---
AbsoluteCare: beschermt kleding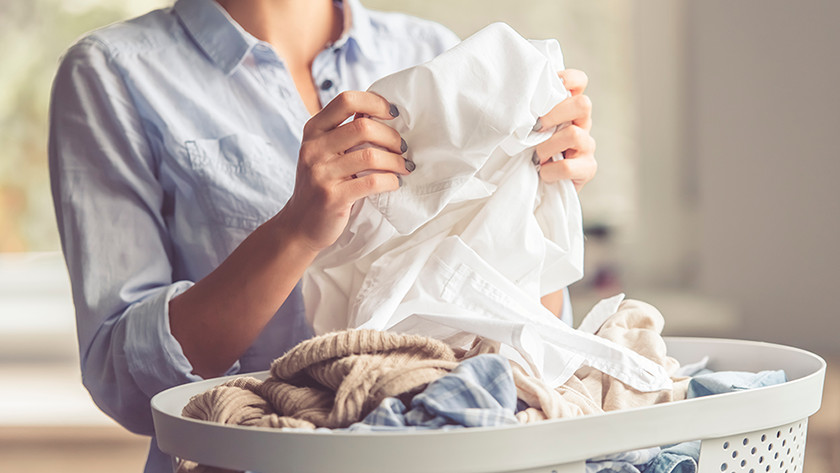 Met een AEG wasdroger met AbsoluteCare voorkom je dat je wasgoed krimpt of vormloos raakt. Je kleding wordt niet platgeslagen tegen de trommel en je kleding wordt ook niet te heet gedroogd. Door de aangepaste snelheid is het zelfs mogelijk om zijden of wollen kleding in de wasdroger te gooien. Daarnaast zijn AEG wasdrogers met AbsoluteCare energiezuinig, waardoor je geld en energie bespaart. Je bespaart jaarlijks vanaf € 70,- aan energiekosten in vergelijking met een condensdroger.
Hoe werkt AbsoluteCare?
AbsoluteCare technologie past de draaisnelheid van de trommel aan op jouw wasgoed. Deze techniek zorgt er dus voor dat jouw favoriete kleding nog langer mooi blijft. Bij een programma voor zijde bijvoorbeeld draait de trommel langzaam links- en rechtsom. Hierdoor heb je minder last van kreukels en hoef je niet bang te zijn voor slijtage. Bij wollen kleding draait de trommel juist op hoge snelheid, zodat de vezels niet kunnen beschadigen.