Everything on iPhone and iPad installation in the store
Visit Coolblue stores for the setup and maintenance of your Apple iPhone and Apple iPad. You can have a screen protector applied free of charge, for example. We also transfer data from your old to the new device for a fee. In this article, you can read what we can do for you and your iPad or iPhone.
---
Setup
When you buy a new iPhone or iPad, you want to get started right away. But as you switch on your device for the first time, you're faced with all the settings and menus. You also have to install all your favorite apps, log in to all accounts, and transfer old data to your new device. Coolblue is happy to help you with this.
Have your new iPad or iPhone installed for free and get useful startup tips.
For € 25, we can also transfer all data from your old to your new device. Think of photos, messages, contacts, applications, and accounts.
Maintenance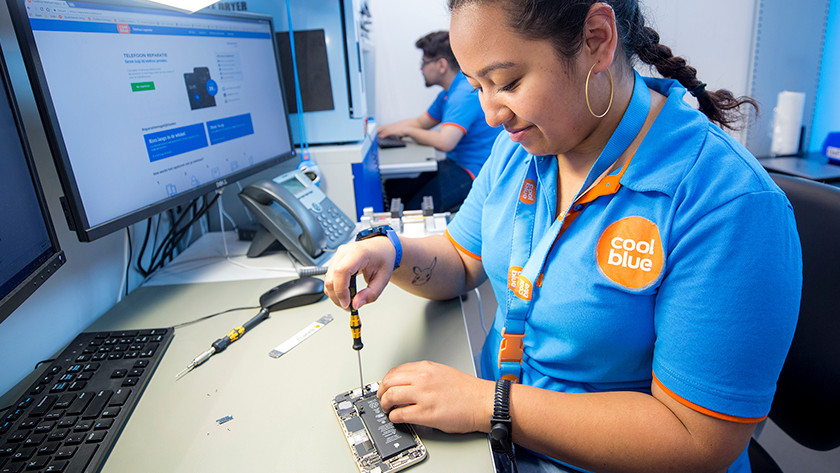 You want to keep the screen of your iPad or iPhone scratch free for as long as possible. A screen protector is the perfect solution. We're happy to apply it for you. On top of that, your phone may be full of apps, files, and data you don't even know existed. Coolblue cleans up your device so you'll have a well-organized device right from the start.
We'll apply that annoying screen protector to your screen for free. And completely straight, too.
Have your phone cleaned up and updated for € 20, so it runs smoothly again and becomes slightly faster as well.
Usage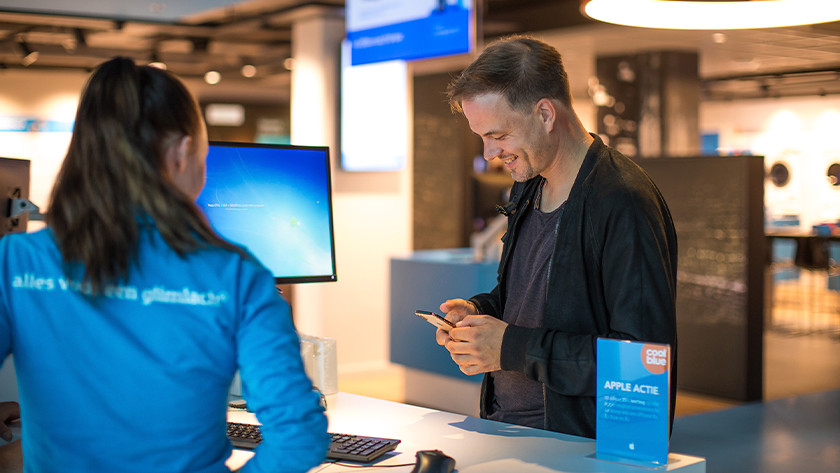 Did you get a weird notification on screen or are you stuck on an issue? We'll check your device and give you tips. Next time, you can put the solution into practice yourself.
We'll have a look at your device and give you free tips on how to best use your Apple iPhone or Apple iPad.
For € 30, we'll help you master your iPad or iPhone in just half an hour. During this instruction, you learn everything about the device.
Services listed
| | |
| --- | --- |
| Let us set up your new device completely and get useful startup tips. | Free |
| Let us make your new device completely ready for use with the apps, accounts, settings, files, contacts, and chat history. | € 25 |
| Have your screen protector applied. | Free |
| Have your device looked at and get tips on how to best use your smartphone or tablet. | Free |
| Have your your device as well as the software on it cleaned and updated as well, so it runs smoothly as ever. | € 20 |
| Master your device in 30 minutes by taking part in our individual training. | € 30 |
| Bought storage system at Coolblue? We'll transfer photos and other files for you. | € 20 |
Did this help you?