Which decalcifier do you use for your coffee machine?
The fact that you need to regularly descale your coffee machine is a well-known fact. Even so, there's still a lot of ambiguity about which descaling agent you should use. We'll you precisely what you should and shouldn't do, according to us.
---
View all descalers
Are you looking for a descaler for your coffee machine? Check out our assortment of brand-specific and universal descalers
Brand-specific descaler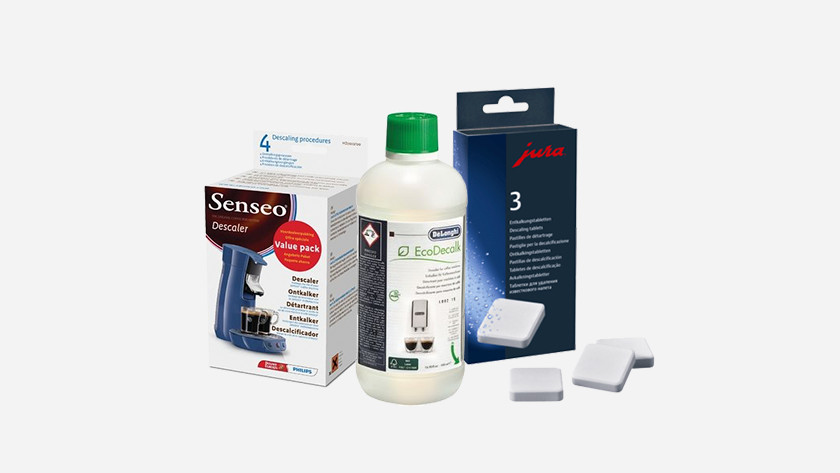 The manufacturer of your coffee machine will strictly advise against using any descaler other than its own brand. Sometimes, they'll even include a message that using a different descaler will void the warranty on your coffee machine. Whether you want to that risk, is up to you. You can safely assume that the manufacturer has developed a descaler that's completely safe to use with your machine, and doesn't contain any harmful acids. Sometimes it comes in liquid form, other times it comes in tablet form. Yet, there are also universal descalers available, based on biodegradable lactic or citric acids. These are often more affordable.
Universal descaler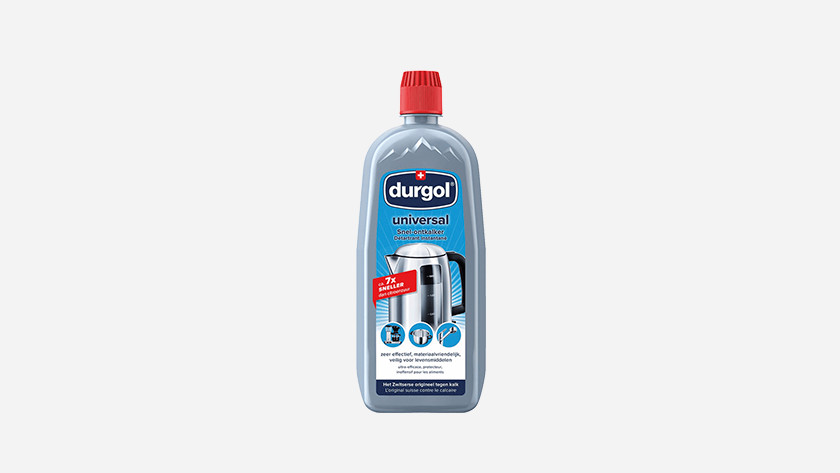 In case you opt to use a universal descaler, ignoring the manufacturer's advice, make sure to pay close attention to its components. Avoid harmful acids such as acetic acid or hydrochloric acid, and look for a descaler that uses citric acid or lactic acid as its main component. These acids are both gentle on your machine and the environment. If you want to take it a step further, you can go for a 100% eco-friendly descaling agent.
Cleaning vinegar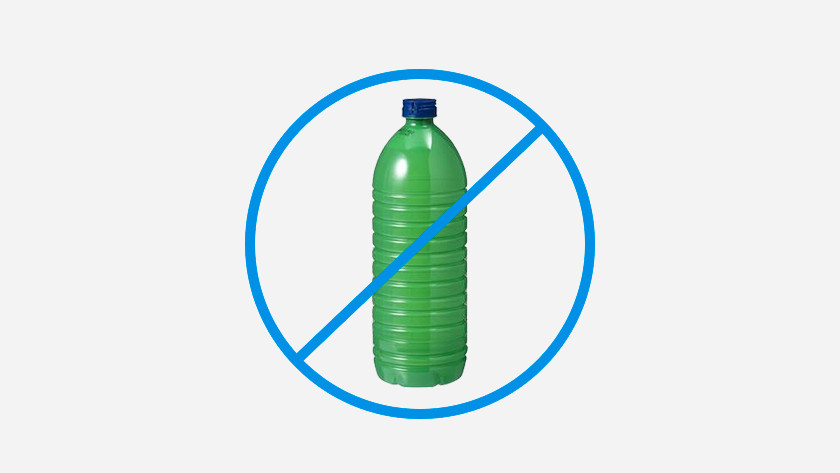 If you were to open a random coffee forum on descaling coffee machines, you'll always read about people who swear by cleaning vinegar. We believe that cleaning vinegar is to aggressive for cleaning your coffee machine. Why? Because it contains a significant amount of acetic acid. This is an aggressive, chemical component. That's why we discourage the use of cleaning vinegar.