Which dishwasher fits in an IKEA kitchen?
You need a new dishwasher for your IKEA kitchen. When choosing a new model, you need to know how high the niche in your IKEA kitchen is and what type of IKEA kitchen you have: METOD or FAKTUM. In this article, I'll explain step by step how to choose the right dishwasher for your new or existing IKEA kitchen.
---
Step 1: measure the niche height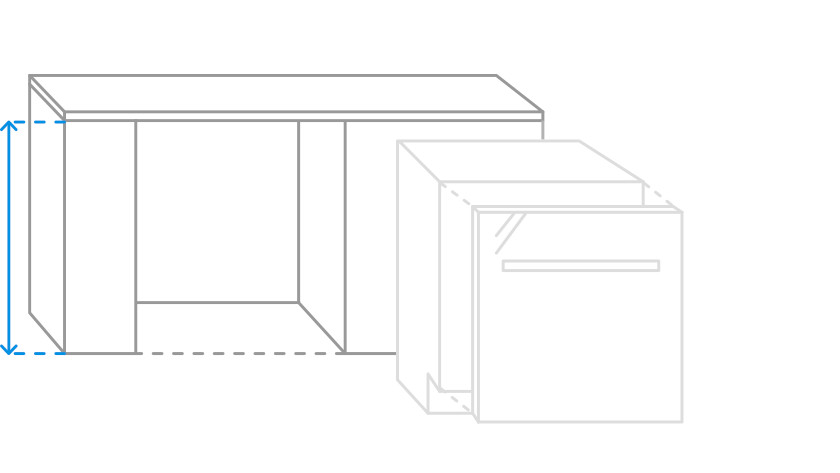 To make sure your dishwasher fits, you need to take a look at the niche height. The niche is the space in which the dishwasher needs to fit. You can measure the height from the bottom to the top of the niche with a tape measure. Once you've measured the niche height, you'll know how high your new dishwasher should be.
Step 2: measure your front panel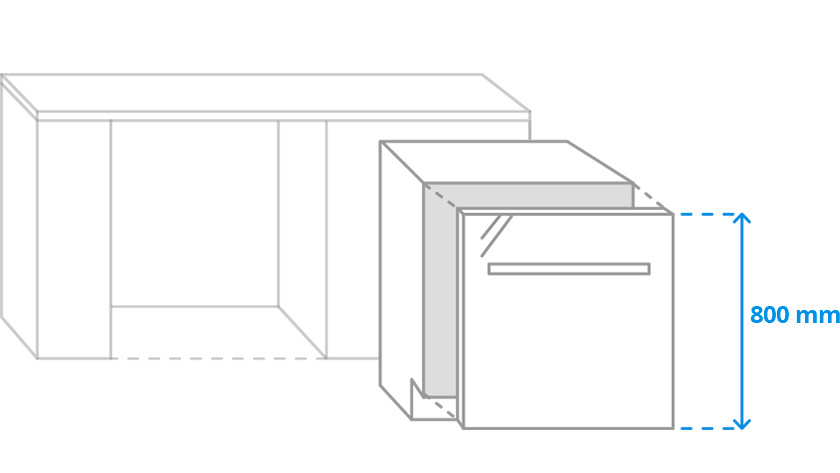 Front panel of 80 centimeters
The height of the front panel shows which IKEA kitchen system you have. Measure the height of the front panel: only the part that looks like the rest of your kitchen. Is the panel 80 centimeters high? You have an IKEA METOD kitchen. Choose a dishwasher suitable for an IKEA METOD kitchen so the niche height matches the niche height of your kitchen.
IKEA® is a registered trade name of Inter IKEA Systems BV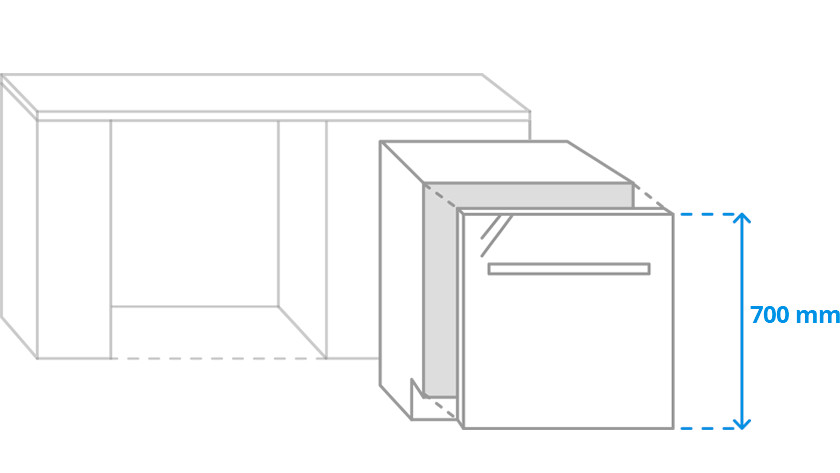 Front panel of 70 centimeters
Is your front panel not 80, but 70 centimeters high? That means you have an IKEA FAKTUM kitchen system and you purchased the kitchen before June 2014. Choose a dishwasher that is suitable for an IKEA FAKTUM kitchen and whose height matches the height of your niche. If you take both criteria into account, you'll always choose a dishwasher that fits in your IKEA kitchen.
Article by:
Francis
Dishwasher Expert.