Release: 8K televisions
The screen of 8K televisions has a pixel ratio of 7680x4320 pixels. In total, this amounts to more than 33 million pixels. This makes this resolution 4 times sharper than 4K UHD and 16 times sharper than Full HD. On this page, we've collected the main rumors about 8K TVs.
Samsung QLED 8K 75Q800T (2020)
8K is the latest innovation with regard to resolution. The pixels of these TVs are so small that you can see the tiniest details, even on a screen larger than 65 inches. Think of ants, blades of grass, or grains of sand. If you view images of a lower quality, the 8K AI Upscaling technique improves them, so the images become extra sharp.
New Samsung QLED 8K TVs in 2019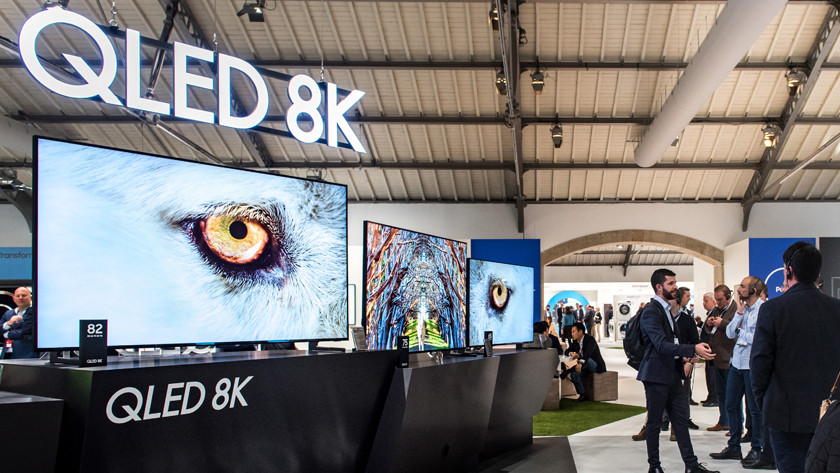 14-2-2019 | Source: news.samsung.com
Samsung is launching a new series of 8K TVs from March 2019 onwards. These Q900R models are available in screen sizes from 65 to 98 inches. Compared to the previous series, these TVs support AirPlay 2 and voice control for Google Assistant and Amazon Alexa. Another useful addition is the support for HDMI 2.1. With this you can play 8K images up to 50 Hertz from external sources.
LG shows first 8K OLED TV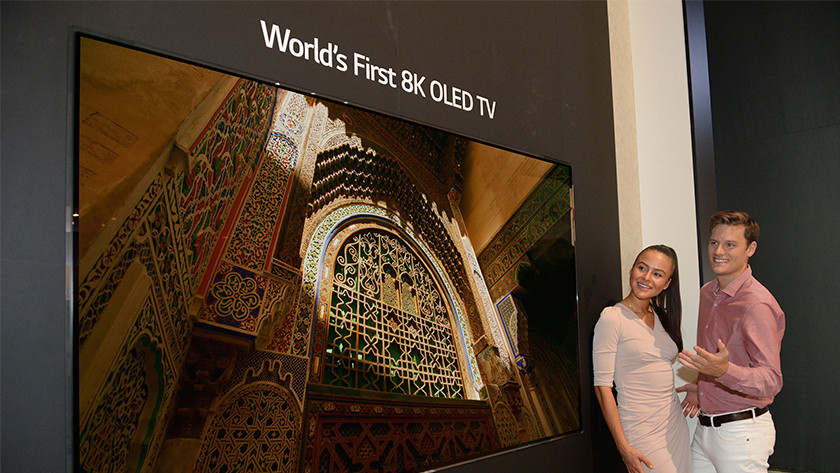 August 29, 2018 | Source: lgnewsroom.com
During the IFA, LG presented the first 8K OLED TV with a screen size of 88 inches. It is not yet known when the first 8K OLED TVs are officially for sale.
Samsung 8K TV will be released in the second half of 2018.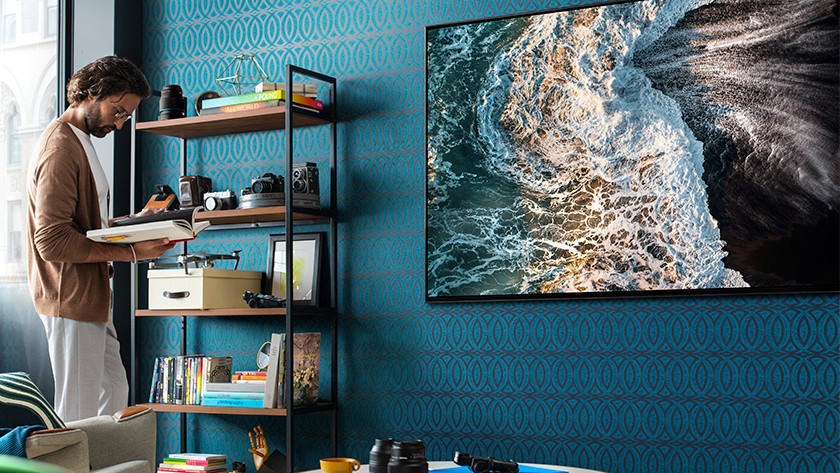 9 January 2018 | Source: homecinemamagazine.nl
Samsung will launch its first 8K TV this year. This 65 inch TV from the Q9S series features '8K artificial intelligence' technology. This means its able to upscale lower resolution images to 8K. Reportedly, the screen will consist of 10,000 individually dimmable zones. It's rumored that the maximum screen brightness will be 4,000 cd/m². The price for this TV is still unknown.
Sharp announces its first 8K television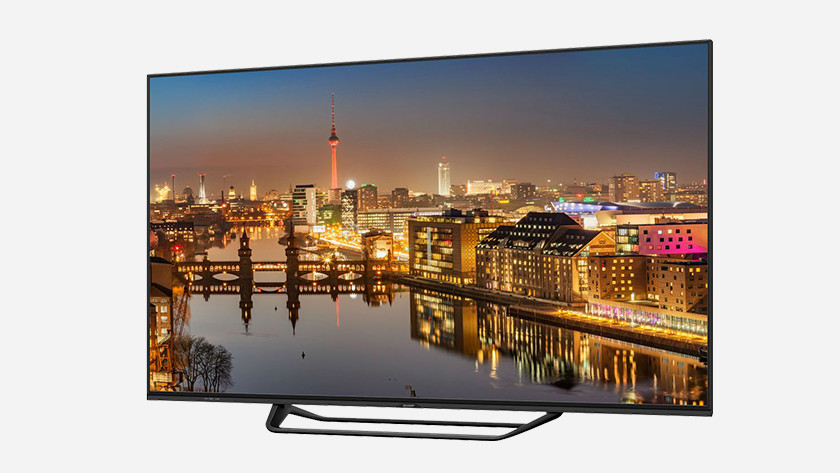 31 August 2017 | Source: sharp-world.com
With the 70-inch Aquos TV, Sharp has announced its first 8K televison. Sharp intends to release the TV in China and Japan later this year, after which they'll release it in Taiwan in February. It's still unknown when these television will become available in Europe. If the latest rumors are to be believed, we can expect them to become available in 2020.
The first 8K TV broadcast will take place in 2020
2 August 2016 | Source: techradar.com
The Japan Broadcasting Corp. expects to fully broadcast the entire 2020 Tokyo Summer Olympics in 8K. Unfortunately, these images can only be accessed by citizens of Japan with an 8K television.
Did this help you?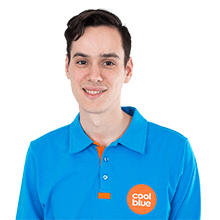 Article by:
Laurence
Television Expert.