How do you adjust the colors on your screen in Windows 10?
You have connected your monitor, but you're not satisfied with the color representation. Fortunately, you can easily adjust the colors of the screen via the OSD of your monitor and the Windows 10 settings. We'll explain how to do this with 8 useful tips.
---
Adjusting colors in Windows 10
Did you buy a nice, new monitor, but the colors are disappointing? This is probably due to your settings. You can adjust the color settings via the 8 steps below. These are all tips that may help, so you might not have to go through all 8 of them.
Adjust the colors via your monitor
Adjust the brightness in Windows
Set Windows HD Color
Set the correct color depth
Update your driver
Open color management
Set a new color profile
Calibrate your monitor
Tip 1: adjust the colors via your monitor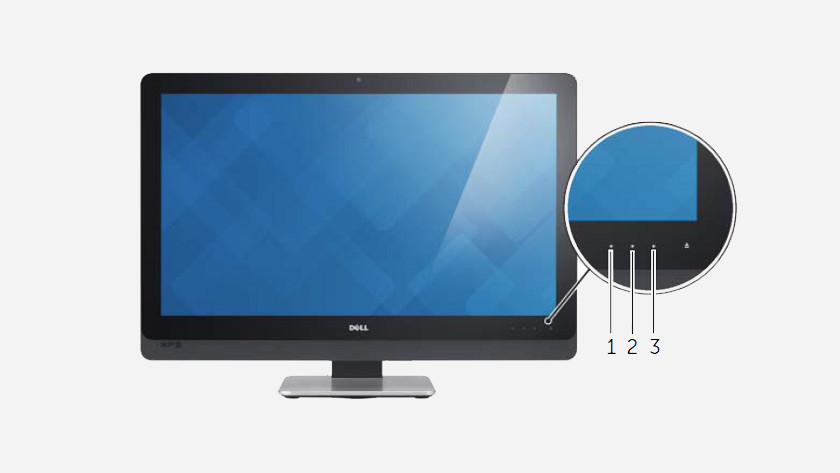 Each monitor has a built-in menu, or On-Screen Display (OSD). You can open this by pressing a physical button on the front or back of your monitor. Although each monitor has a different menu, you will often find the brightness, contrast, and color temperature here. High brightness, high contrast and warm color temperature ensure vibrant colors. Experiment a bit with this to find your ideal color settings. You can adjust the rest via Windows.
Tip 2: adjust the brightness in Windows
A higher brightness not only ensures that you see your screen well in well-lit rooms, it also ensures bright colors. Is your screen overexposed or dull? Set the brightness a little lower.
Go to settings via the Windows menu at the bottom left of your screen by clicking on the gear icon.
Alternative: * With some versions of Windows 10, the brightness is at the bottom right of the screen with your notifications.
Now go to System and then go to Display.
Slide the bar left or right to adjust the brightness.
Tip 3: set Windows HD Color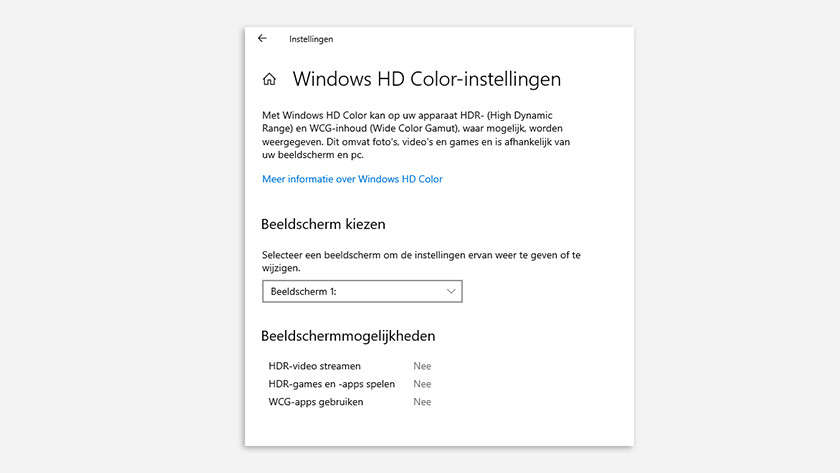 Do you have an HDR monitor? You probably want to watch movies and play games in HDR mode. First make sure that HDR is switched on via the OSD of your monitor.
Go to settings by clicking on the gear icon.
Go to System and then go to Display. 3.* Windows HD Color settings* will appear here in blue, click here.
Check HDR videos, HDR games and/or WCG apps.
Tip 4: set the correct color depth
The more color depth bits your monitor has, the more colors it will display, but you'll have to set this correctly first.
To do this, go to Settings -> System -> Display.
Select Advanced display settings at the bottom.
Click the blue link starting with Display Adapter.
In the Adapter tab, press List all modes.
Select the mode with the highest number of bits, which is probably 32-bit.
Click OK to save.
Tip 5: update your driver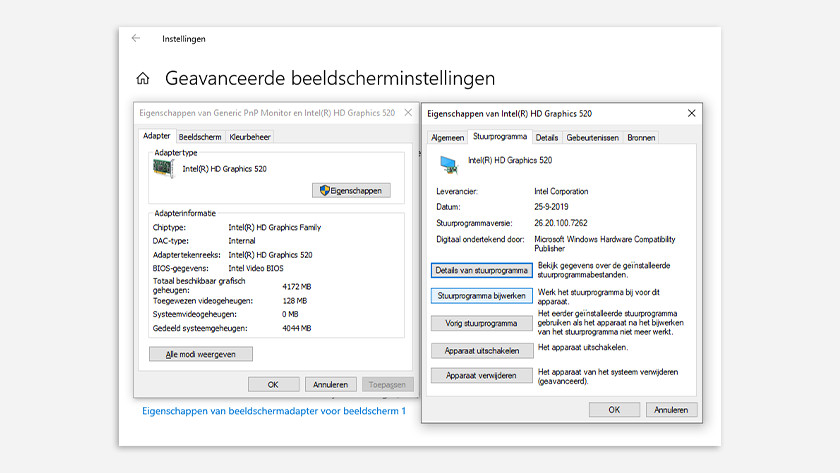 For the best communication between your PC and monitor, make sure to install the most recent video card driver. You can easily do this by updating it.
Go to Advanced display settings again.
Click on the blue link starting with Display Adapter.
Select Properties under Adapter type.
Go to the second tab, Driver.
Here, you see the version of your driver and with Update driver you can install the latest version.
Tip 6: open color management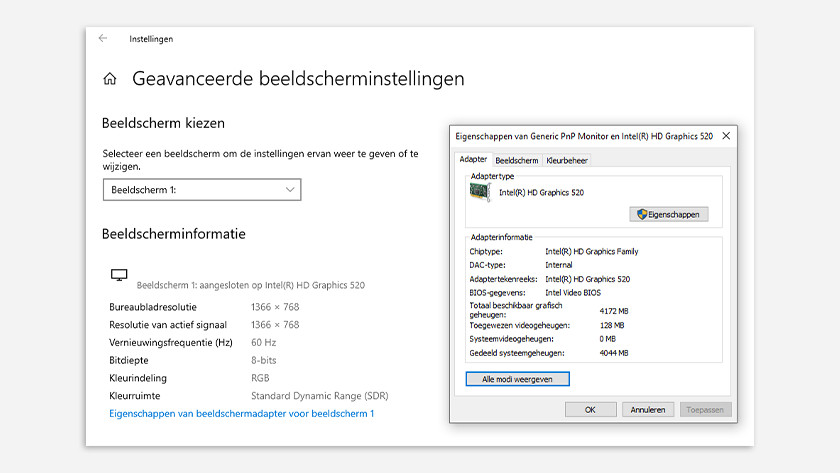 You can install or select new color profiles, default values, and rendering methods in color management. Note: only make changes here if you know what you're doing.
To do this, go to Settings -> System -> Display.
Select Advanced display settings at the bottom.
Select the correct monitor and click Display adapter properties for Display.
Go to the Color management tab and click the button with the same name.
Keep this window open.
Tip 7: set a different color profile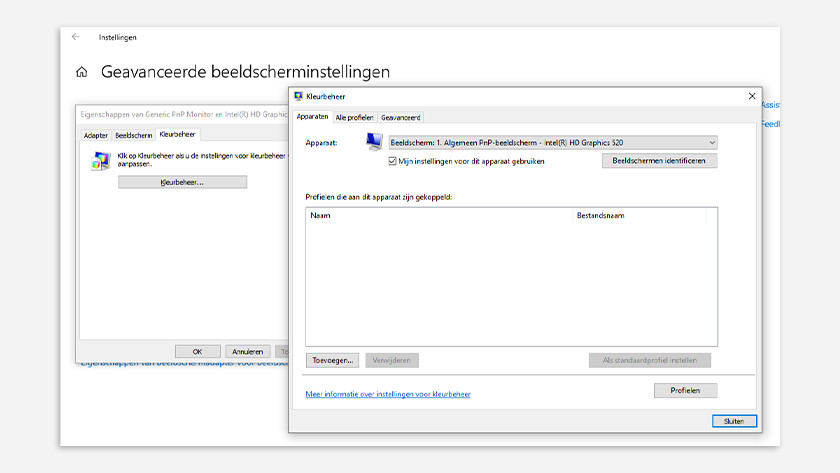 Are you a graphic designer or do you develop professionally printed material? if so, a correct color profile is important. Do you want a color profile that isn't on your computer? Download it from the monitor manufacturer's support page and complete the following steps:
In Color Management, go to the tab Devices.
Check Use my settings for this device.
Click Add at the bottom and select Browse.
Choose the downloaded profile you want to install.
Go to the Advanced tab to check and select your installed color profile.
Tip 8: calibrating your monitor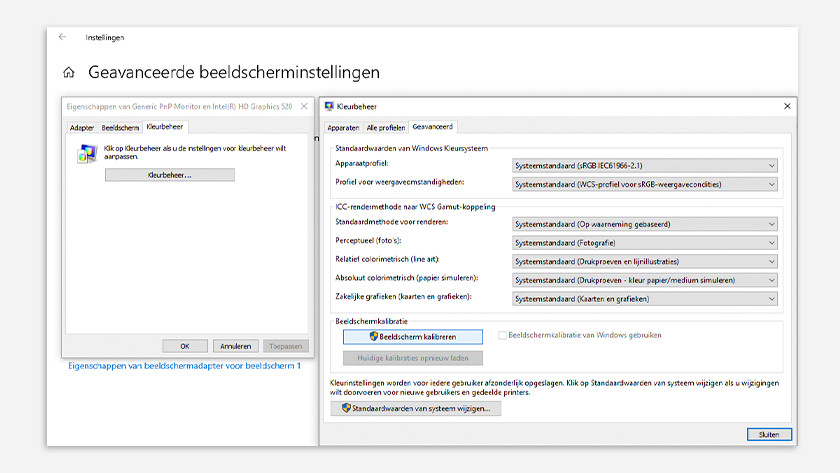 A final option is to calibrate your monitor. This adjusts the gamma, brightness, colors, and contrast of the monitor to a fixed standard. You can do this as follows:
Make sure the monitor is turned on for at least 30 minutes.
Open Color management -> See step 6.
Go to the Advanced tab.
Select Calibrate Display.
Select the monitor you want to calibrate and go through the steps.
Not satisfied? Adjust some things on your monitor.
Go through it again until you're satisfied.