How do you use Adobe Photoshop on Apple iPad?
Adobe Photoshop is a widely used photo editing program. This program has also been available for the iPad since 2019. This way, you can edit your favorite photos wherever you are. The app doesn't work on every iPad. In this article, we'll tell you how to use Adobe Photoshop on the iPad and what you need for it.
---
Get started with Adobe Photoshop on the iPad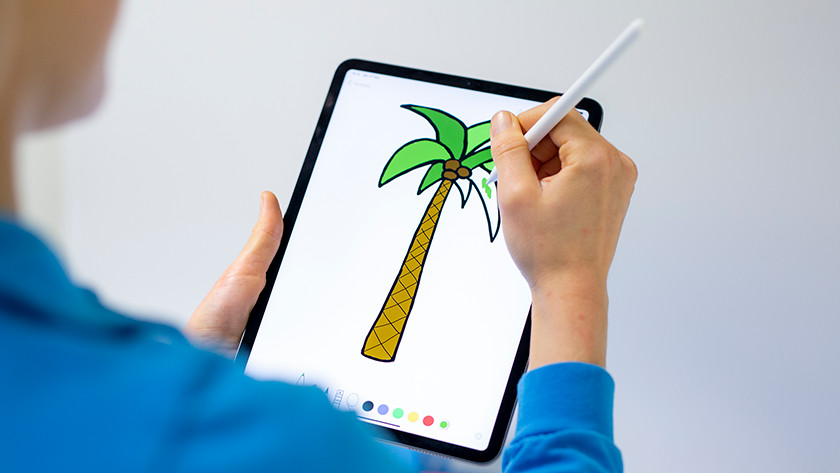 To get started with Photoshop on your iPad, you need to know a few things.
What you need
How to install Photoshop on the iPad
What you can do with Photoshop on the iPad
What do you need?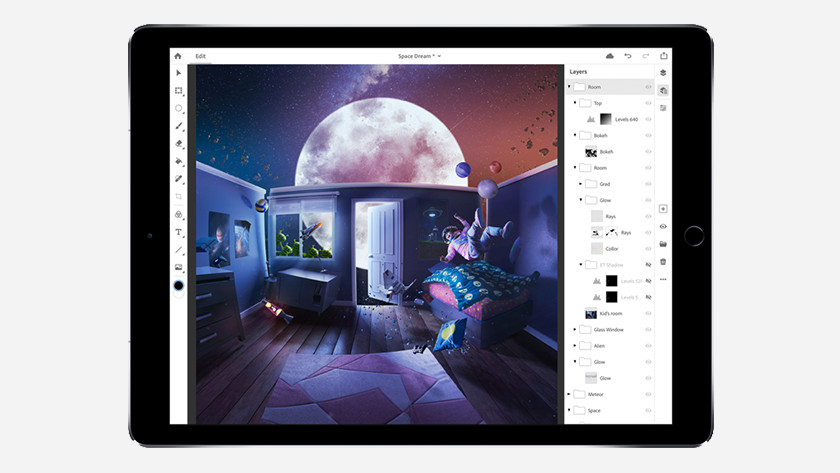 You need a few things to use Adobe Photoshop on the iPad.
Apple iPad suitable for Photoshop. These are the following iPad models:
Apple iPad Pro 9.7 inches, 10.5 inches, and 12.9 inches
Apple iPad (2017) and newer
Apple iPad Mini 4 and newer
Apple iPad Air 2 and newer
The Adobe Photoshop app
An Adobe Photoshop subscription. A Photoshop subscription that you use on your laptop also works for the iPad.
The Apple Pencil 1 and 2 to work even more accurately (optional).
How do you install Photoshop on the iPad?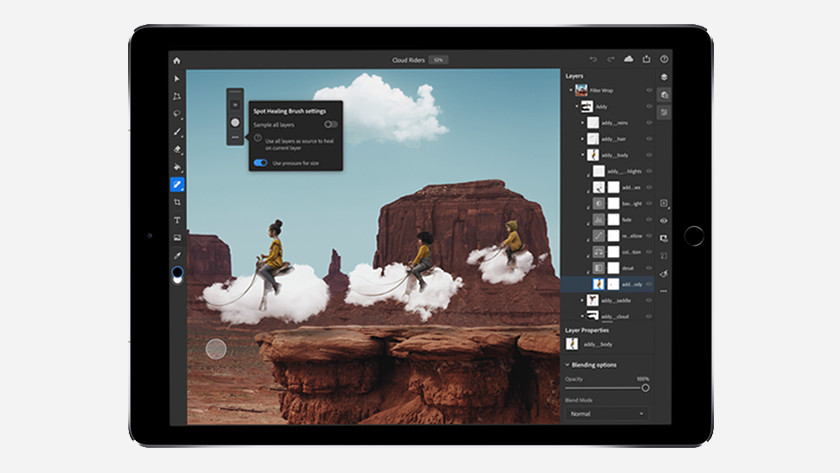 You can easily install Adobe Photoshop on your iPad. In the App Store, search for Adobe Photoshop and tap Download. When you open the app, you can log in. You can do this with an existing Adobe account, but also via Apple, Google, or Facebook. Don't have an Adobe Photoshop subscription yet? You can easily get one via the app. You can also get a trial subscription first.
What can you do with Photoshop on the iPad?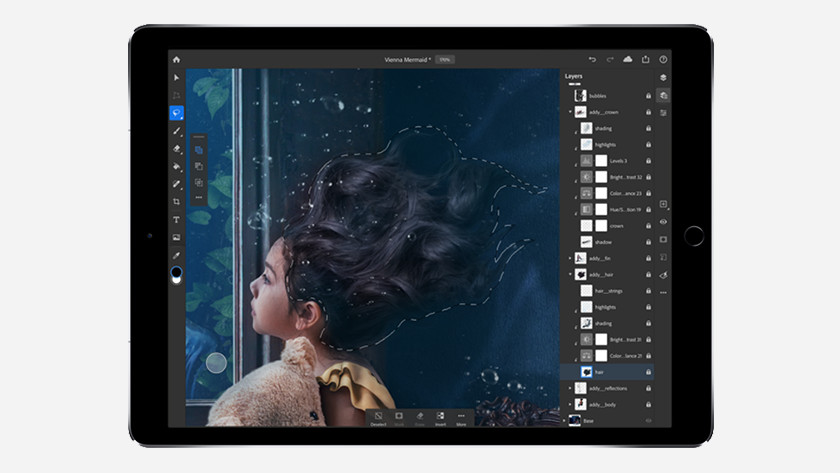 If you already work with Adobe Photoshop on your laptop, you'll notice that Photoshop doesn't have all the functions on the iPad. For example, you can get started with cropping, rotating, and retouching on the iPad. Fortunately, it doesn't end there, because Adobe continues to add functions to the iPad app.