How do I use the Apple Pencil (2nd generation)?
I am the lucky owner of Apple iPad Pro (2018). That means that my iPad Pro is compatible with Apple Pencil (2nd generation). Before I can start drawing, I have to pair Apple Pencil. Fortunately that happened. I explain how I pair Apple Pencil 2 with my iPad and how I charge it.
---
Apple Pencil (2nd generation)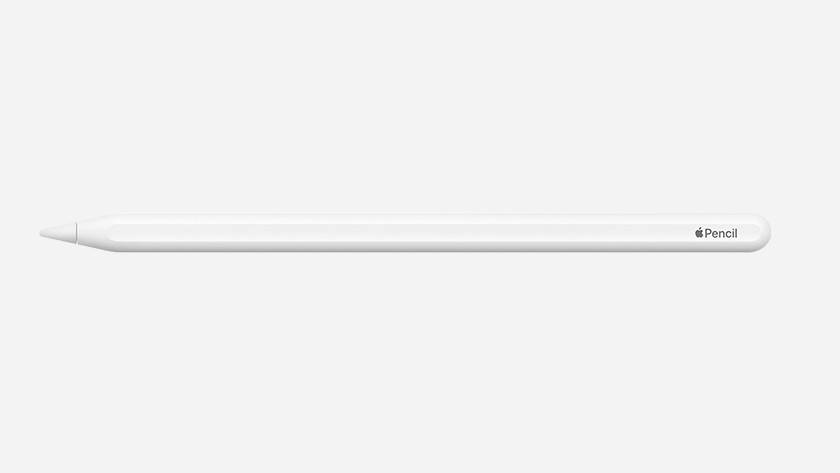 The 2nd generation Apple Pencil is only suitable for iPad Pro (2018). These are the following models:
iPad Pro 11 inch (2018)
iPad Pro 12.9 inch (2018)
Note: Apple Pencil 1 is not suitable for iPad (2018) and iPad Pro (2017) .
How do I connect Apple Pencil 2?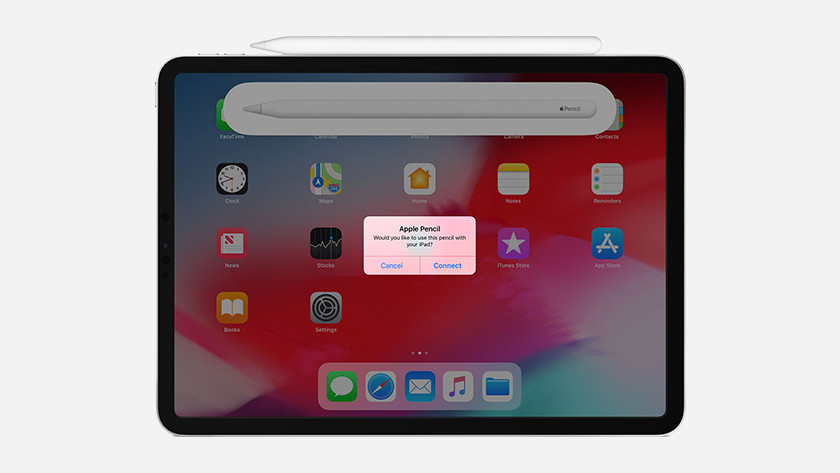 Linking Apple Pencil 2 to iPad Pro is easy. Has Apple Pencil been paired? Then my stylus stays connected until I restart my iPad, until I switch to airplane mode or until I connect it to another iPad. Reconnecting Apple Pencil, I do exactly the same way as I describe below.
I place Apple Pencil on the magnetic connector on the side of iPad Pro.
A screen will open asking if I want to connect Apple Pencil with iPad. I click on link.
How do I charge Apple Pencil 2?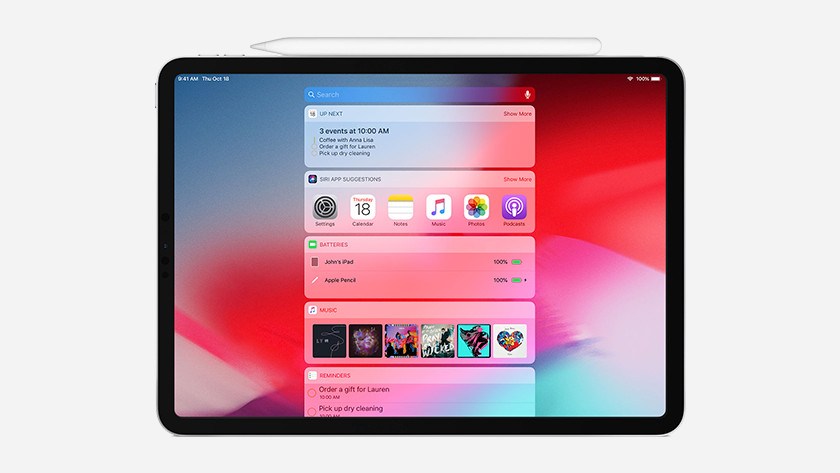 Is my Pencil empty? Then I charge it again as follows:
On my iPad I switch on bluetooth.
I place Apple Pencil on the magnetic connector in the middle of the right side of my iPad.
Apple Pencil is now charging. Snap Apple Pencil to the magnets on the side of my iPad is a bit awkward when my iPad is in a cover that covers the side. In that case I take iPad Pro out of the cover.
How do I use Apple Pencil 2 in Notes?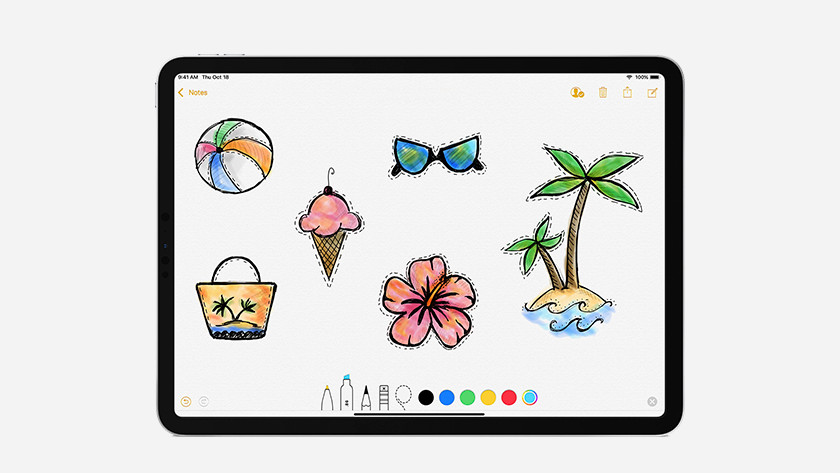 There are more and more apps that support the use of Apple Pencil. Apps that are standard on iPad and that support Apple Pencil are Mail and Notes. I explain how to draw with Apple Pencil in the Notes app.
I open Notes.
I tap the square with a pencil in it.
Then I tap the icon with the pencil point. Can't I see the icon? Then I first update the * Notes app *.
To sketch, tap + and Add a sketch. Now the drawing can begin!
Did this help you?