Advice on Apple iPad (2018)
The new iPad 2018 has been announced! It was tense for a while during the Education Event, but the news is finally here: a new iPad (2018). According to Apple, it's the most affordable iPad ever. The new iPad features the same dimensions as the last-generation iPad, but with Apple Pencil support, which is quite remarkable.
---
Apple iPad (2018)
9.7-inch Retina Display
|
Internet only via WiFi
|
128GB storage capacity
Thanks to Apple Pencil support, you can mark words, take handwritten notes, or draw next to text.
With the Apple A10 Fusion chip, you'll navigate through apps more quickly, edit 4K images, or play high-end games.
With Touch ID, you'll use your fingerprint to unlock your iPad, which can be set up for multiple users if desired.
The Apple iPad battery will last up to 10 hours for browsing and watching videos.
The storage capacity can't be expanded with a memory card.
Apple iPad (2018)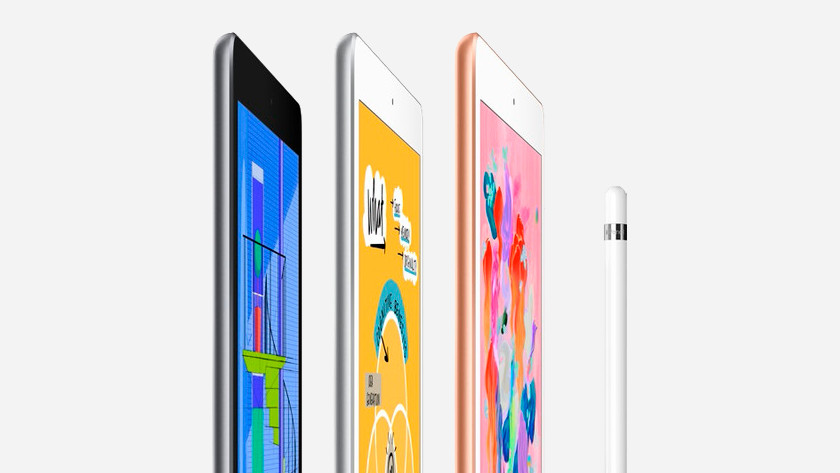 The most important specifications listed:
Apple Pencil support
9.7-inch Retina display
With Touch ID, your fingerprint is your password
16.95x0.75x24 (wxdxh)
A10 Fusion Chip: both powerful and energy-efficient
HD Facetime
10-hour battery life
8 and 1.2 MP camera
Difference between iPad (2017) and iPad (2018)
At first sight, the iPad (2018) seems identical to the iPad (2017), but there definitely are differences. These are to be found mostly in the application. For example, the iPad (2018) has a faster A10 Fusion Chip. Most remarkable is Apple Pencil support. This is only possible on the new model.
The processor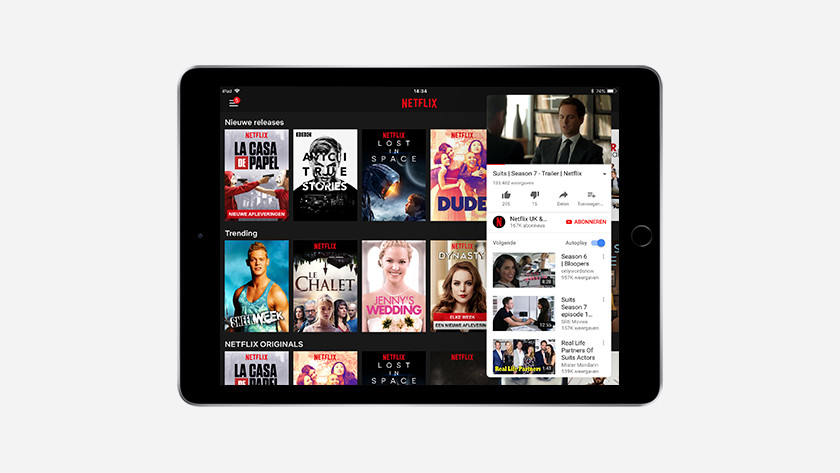 With the iPad (2018), you'll navigate through apps at blinding speed thanks to the A10 Fusion Chip. This is the same chip we've seen before in the iPhone 7 and iPhone 7 Plus. The chip is powerful enough to edit a 4K video or play a graphically complex game. You can also simply use multiple apps at the same time, making multitasking even easier. For example, you can type a story, while at the same time gathering some information on the Internet and also having a FaceTime conversation with a friend. The powerful chip is energy-efficient, which means the battery lasts all day, that is, about 10 hours.
The screen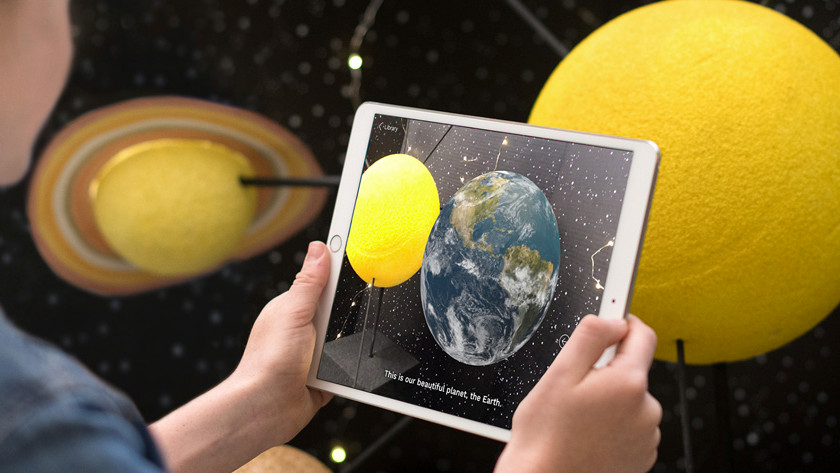 On the iPad (2018)'s 9.7-inch Retina display, colors come alive, which means you'll experience augmented reality or other apps even more intensely. Thanks to its coating, the iPad resists greasy fingers, and best of all: the iPad supports Apple Pencil. This is the main difference with the Apple iPad (2017) too. For the first time, you can use Apple Pencil on another iPad than those from the Pro family. This makes the iPad extremely versatile. Drawing, marking words, taking handwritten notes; you can do it all on this digital notepad. With Apple Pencil, you can do everything accurately up to the pixel. It feels just as natural as a real pencil.
Capacity
The newest iPad (2018) is available in 3 colors: Silver, Gold, and Space Gray. In addition, you can choose between 32GB and 128GB of storage. Not a fan of cleaning up apps you no longer use? In that case, you'll do fine with 128GB. Use iCloud a lot? In that case, 32GB will work for you as well. Finally, you have a choice of with or without 4G. With 4G, you'll keep your internet connection even on the go. Convenient when you enjoy watching a series or quickly catching up with your email on the train.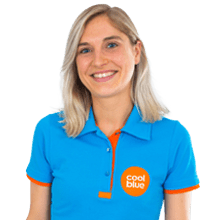 Article by: