How do I apply a screen protector?
Using a screen protector is the best way to keep your screen looking new for as long as possible. Since applying it may cause problems, you can have it applied by an expert in every Coolblue store. In this article, you can read more about how this works. Still want to apply it yourself? We'll give you tips for that as well.
---
How can I have my screen protector applied in the store?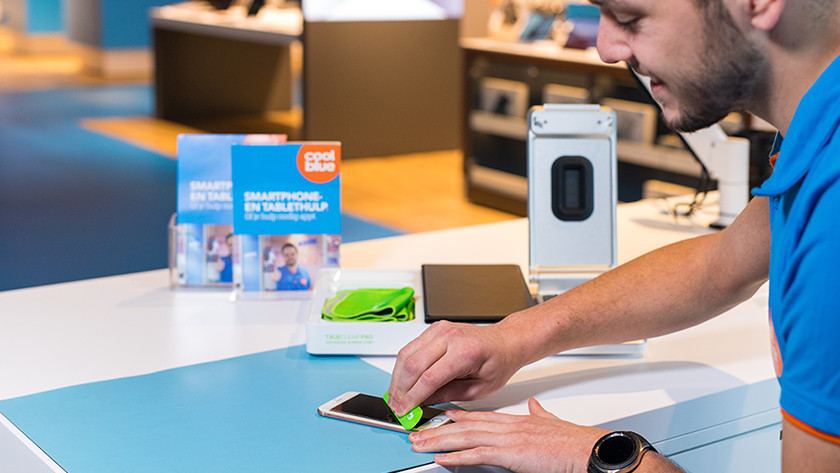 In the store, screen protectors are applied manually or with a special application machine. For a number of popular smartphones, including many devices from Samsung and Apple, we have special Belkin screen protectors that we apply using an application machine. Applying them with this device reduces the chance of failure and prevents air bubbles or slanted edges. For other smartphones, we use the normal assortment of screen protectors and apply these manually. You don't have to make an appointment for this and it won't cost you anything. You'll only pay for the screen protector.
What types of screen protectors can I choose?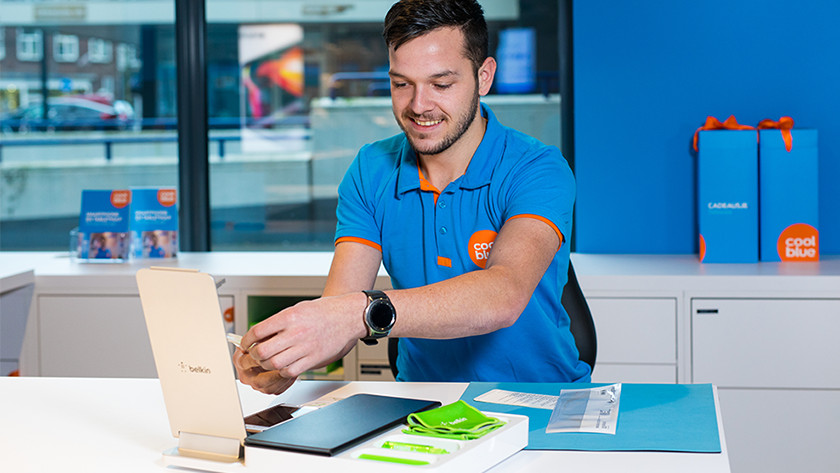 All screen protectors that you can have applied are made of glass and provide better protection against scratches and bumps than plastic screen protectors. You can choose from standard Tempered Glass and InvisiGlass Ultra. Because InvisiGlass Ultra provides extra protection against scratches and dents, it lasts longer. If you have a smartphone with curved bezels, it's sometimes possible to get a Curved screen protector that also covers those bezels. If you don't want anyone else watching your screen, choose PrivacyGlass. This type makes it impossible to view your screen from the side.
Types of screen protectors
| | Tempered Glass | Tempered Glass Curved | InvisiGlass Ultra | InvisiGlass Privacy | InvisiGlass Curved |
| --- | --- | --- | --- | --- | --- |
| Price | € 24.99 | € 39.99 - € 44.99 | € 29.99 | € 34.99 | € 39.99 - € 49.99 |
| Protection | Good | Excellent | Good | Good | Excellent |
| Covers bezels | No | Yes | No | No | Yes |
| Offers extra privacy | No | No | No | Yes | No |
| Fits with case | Yes | Yes | Yes | Yes | Yes |
Is there a screen protector for my device?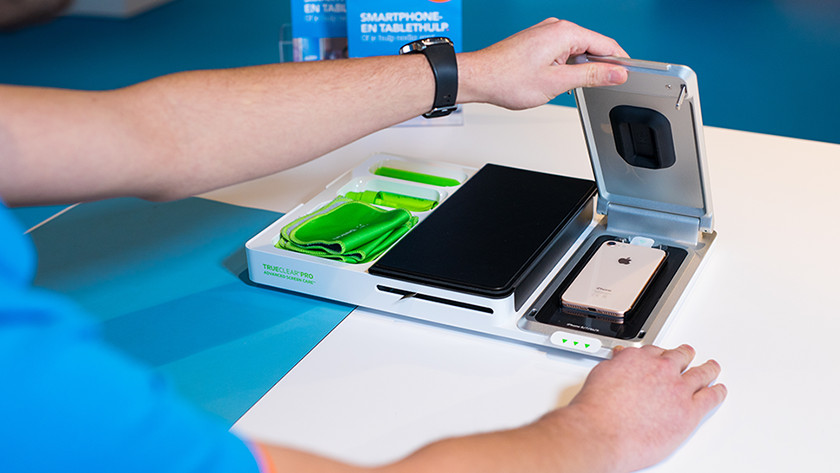 At this moment, we can apply screen protectors to Apple, Samsung, and Huawai smartphones. The table shows you which types of screen protectors we apply in the store. What if we can't make a screen protector for your smartphone with the application machine? Don't worry. You can always purchase a regular screen protector via the website. Store employees will be happy to apply it to your device free of charge. In case something goes wrong during application, we'll get you a new one. We'll repeat this process until your screen protector is properly in place.
Available screen protector per model
| | Type of screen protector available |
| --- | --- |
| iPhone X, Xr, Xs, Xs Max, 11, 11 Pro, 11 Pro Max | Tempered Glass Curved, InvisiGlass Ultra, InvisiGlass Ultra Curved, InvisiGlass Ultra Privacy |
| iPhone 6/6s/7/8 (Plus) | Tempered Glass, InvisiGlass Ultra |
| iPhone 5/5s/SE | InvisiGlass Ultra |
| Samsung S8 (Plus), S9 (Plus), S10 Plus/e, Note 9 | Tempered Glass Curved |
| Samsung S20 (Plus/Ultra) | Tempered Glass Curved, TrueClear Curve |
| Samsung S10 | Tempered Glass Curved, InvisiGlass Curved |
| Samsung Note 10 (Plus) | InvisiGlass Curved |
| Huawei Mate 20 (Pro), P30 (Pro) | Tempered Glass Curved |
| Huawei Mate 20 Lite | Tempered Glass |
Apply your screen protector yourself
Want to apply it yourself after all? Watch the instruction video on the right (note: the video is in Dutch) and remember these useful tips:
Apply the screen protector in a room that isn't too dusty. A humid room like the bathroom would be ideal.
Properly clean the screen with the included cleaning products.
Make sure the installation material is ready for use to ensure a quick application. The more quickly you apply the screen protector, the less dust will get in.
After applying your screen protector, wipe away any air bubbles with the included plastic pieces. Are there still bubbles left? Carefully pull off the screen protector and try again. Don't reapply it too often.
Did this help you?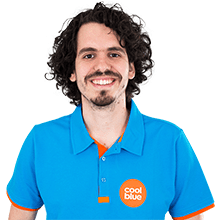 Article by:
Bob
Screen Protector Expert.