Advice on screen protectors
Om krassen op je smartphone of tablet te voorkomen, gebruik je een screenprotector. In dit artikel vertel ik je alles wat je moet weten over screenprotectors, zodat je de beste keuze maakt. Zo vind je hieronder het verschil tussen plastic screenprotectors en glazen screenprotectors en lees je wanneer je een case friendly screenprotector nodig hebt.
---
Why do I need a screen protector?
Een screenprotector is een laagje plastic of glas dat je op het beeldscherm van jouw smartphone plakt. Hiermee bescherm je het scherm van je toestel tegen krassen en vuil. Zo is er geen man overboord als je jouw telefoon een keer samen met je sleutelbos in één jaszak stopt. Speciale privacy screenprotectors verkleinen de kijkhoek van je touchscreen, zodat het scherm alleen recht van voren leesbaar is. En dat allemaal zonder dat de gevoeligheid van je touchscreen in gevaar komt.
From which materials can I choose?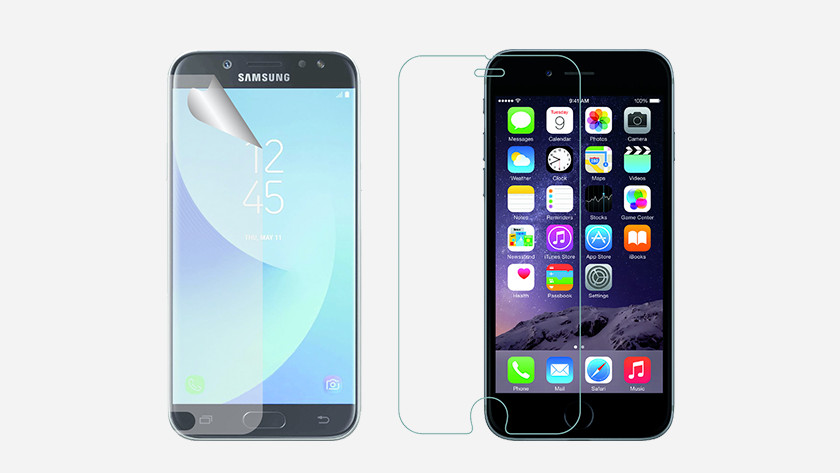 when selecting a screen protector you can choose from glass screen protectors and plastic screen protectors. Glass screen protectors are more sturdy and offer better protection. The only downside is that they are fairly thick, which makes them much more visible to the eye than their plastic counterparts. Plastic protection is both cheaper and thinner, but also more difficult to apply. When using plastic, you'll encounter air bubbles more often. Plastic screen protectors also tend to come undone after a while.
Glass and plastic screen protectors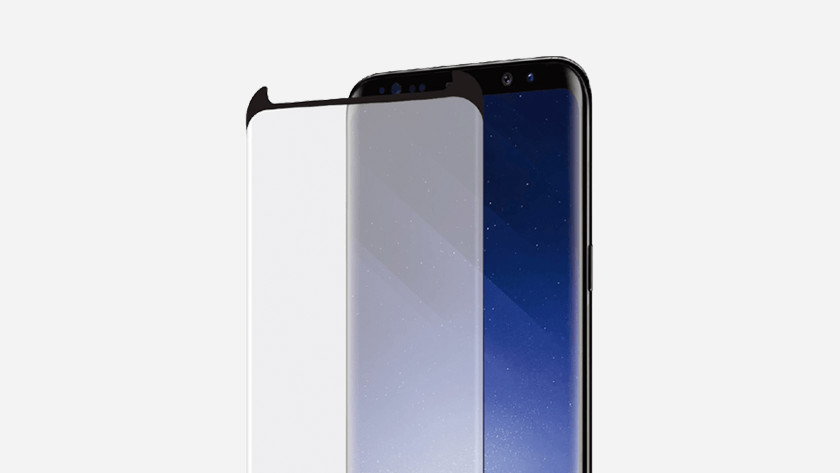 Glass screen protector
Your phone is protected even better against scratches compared to plastic.
Touch-wise, you'll hardly notice any difference with your phone's naked screen.
There's less chance of air bubbles because glass screen protectors are easier to apply.
Glass screen protectors will hurt your wallet a bit more.
Plastic screen protector
Plastic screen protectors are less visible on your screen.
Plastic screen protectors are much cheaper.
When applying them, you'll run into air bubbles more quickly.
Plastic is less durable, as it tends to come undone quicker.
Do I need a case friendly screen protector?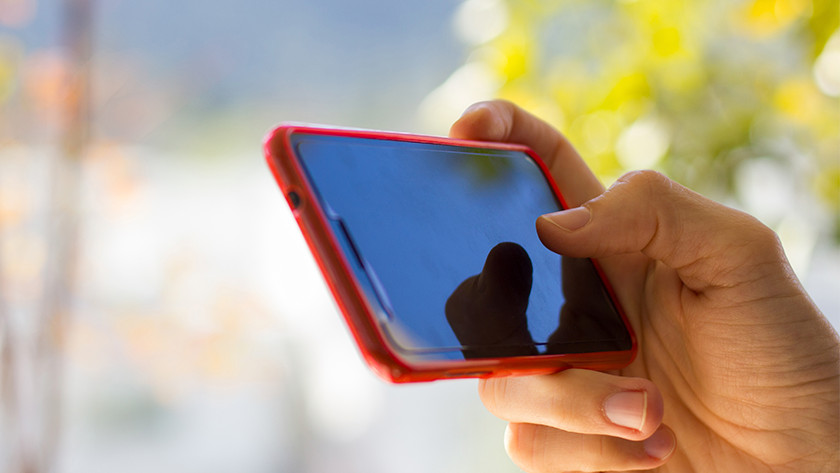 To phones with a flat screen, every screen protector is considered 'case friendly.' By this, we're referring to the fact you can use this screen protector in combination with a phone case. Phones with a curved screen, on the other hand, require special case friendly case screen protectors. These screen protectors don't reach all the way to the edges and only cover the flat part of your screen. This means you can easily fit your phone into a case without pushing off the screen protector.
Did this help you?