How do you choose the best keyboard for you?
You can type on any keyboard, but there are many different kinds to choose from. When should you choose a wireless keyboard, then, and in which situation is an ergonomic keyboard the best option? Read which keyboard suits you best in this article.
---
What to consider first?
QWERTY
A QWERTY layout is the most common one internationally. You can identify it from the sequence of letter keys at the top left. You can also choose between a US or a UK layout. The US layout can be identified from the smaller enter key and larger shift key as you can see in the picture. The UK layout has a big enter key and small shift key.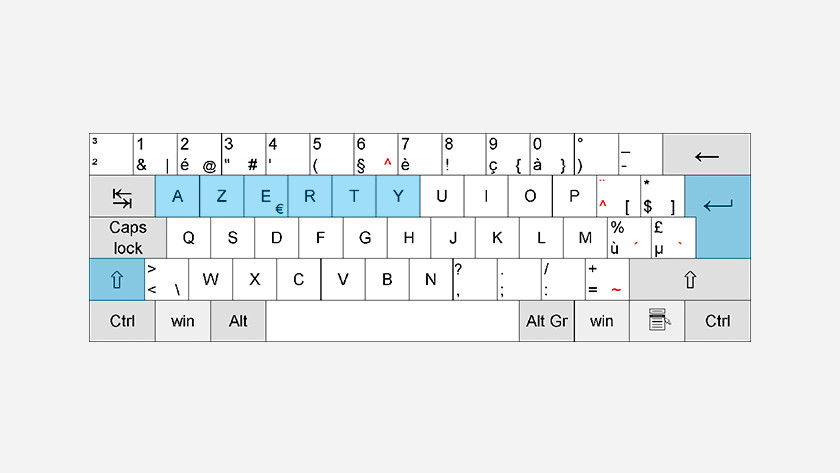 AZERTY
The AZERTY layout is used in Belgium, France, and French-speaking countries in Africa. Here, you can choose between a BE or FR layout. An FR layout can be identified from the names of the enter and shift keys: Entrée en Maj. A few symbols are different from the BE layout as well.
Types of keys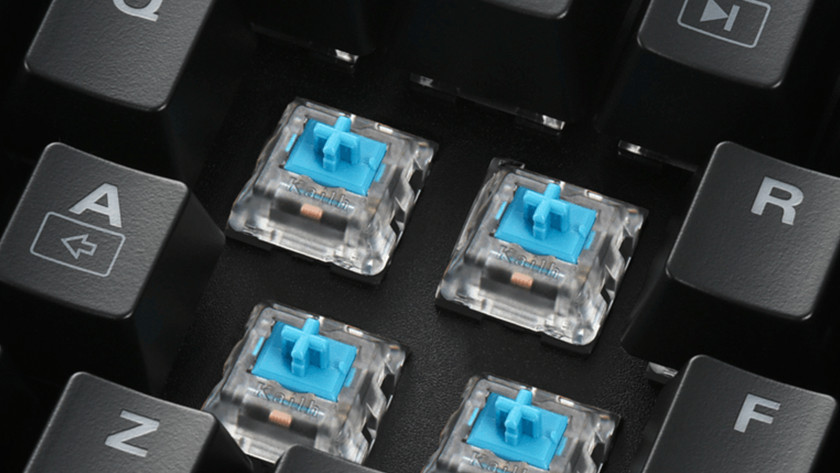 Mechanical keyboard
Mechanical keys (switches) don't have to be pressed all the way in order to register a keystroke, meaning a light keystroke is enough for them to be registered. This makes typing a lot faster and easier. This type of keys, then, can be worked with for hours at a time. There are different types of switches: brown, blue, red, and black. Blue switches are most suitable for typing. Keystrokes on blue switches produce a clear clicking sound, so you'll hear that it's been registered.
Pro of mechanical keyboards
Suitable for long typing sessions.
Con of mechanical keyboards
They're generally more expensive than membrane keyboards.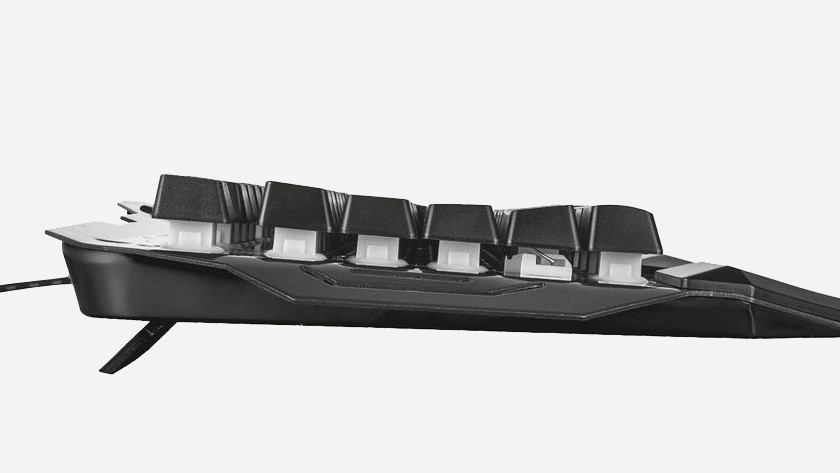 Membrane keys
In the case of membrane keyboards, the key has to be depressed all the way before the membrane can register the keystroke. That's because the key is under a flexible piece of rubber. The rubber ensures the key can be pressed and then spring back into position. This type of keys aren't ideal for typing on all day. If you're just writing a quick report or email, these keys have a suitable keystroke. After all, you won't use you keyboard for hours on end for those tasks.
Pro of membrane keyboards
Con of membrane keyboards
Not as suitable for long typing sessions.
Wired keyboards
You should choose a wired keyboard if you don't feel like replacing batteries all the time. A wired keyboard is more energy-efficient than a wireless keyboard that uses Bluetooth or a USB receiver. A wired keyboard does have certain disadvantages, though. It has a cable that could get tangled with the other wires on your desk. In addition, you have to be within a certain distance from your screen and desktop because of the length of the cable. If you keep your desktop on the ground, the cable has to be long enough to put the keyboard where you want it on your desk.
Pros of wired keyboards
No replacing batteries.
Energy-efficient.
Con of wired keyboards
Wireless keyboards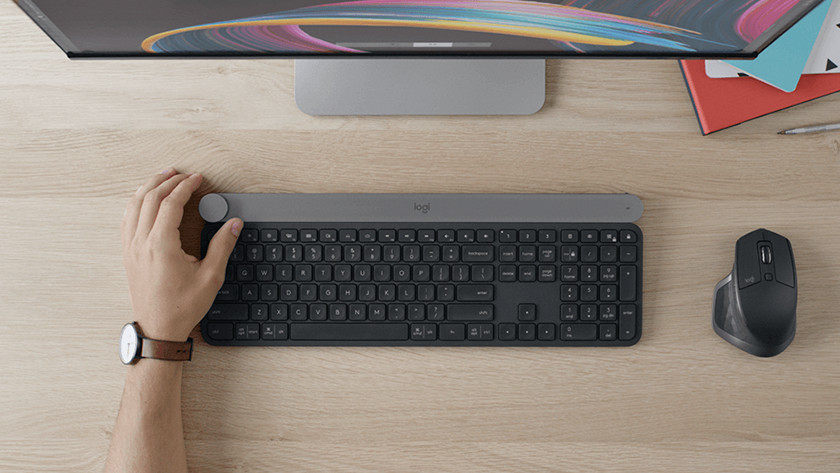 A wireless keyboard means you don't have the hassle of another wire adding to the mess of cables on your desk. Think of PC speaker cables, mouse cable, monitor cable, etc. You're free to choose how far you sit from your screen and desktop. A Bluetooth connection or one using a USB receiver consumes more power than a wired connection. The downside is that you'll have to replace or recharge the battery every now and then.
Pros of wireless keyboards
Freedom to move around
Fewer cables on your desk.
Con of wireless keyboards
Replacing/recharging battery.
Ergonomic keyboards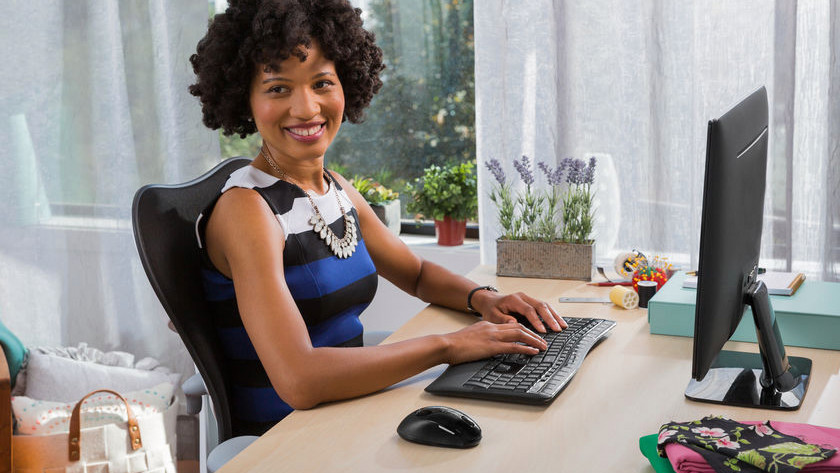 If you're typing for work all day long, you'll want to avoid pain in your wrists and fingers. There are specially designed keyboards for this that take ergonomics into account. Think for instance of a wrist rest or a keyboard layout that doesn't use straight lines or that splits the keys.
Pros of ergonomic keyboards
Suitable for long typing sessions.
Prevents wrist injuries.
Con of ergonomic keyboards
The shape takes some getting used to.
Business keyboards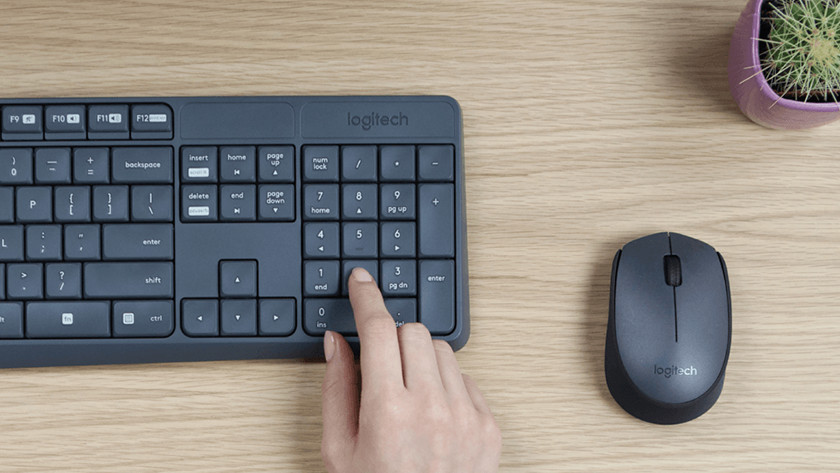 For business use, the most important thing is that the keyboard has a light keystroke and is ergonomic. Preferable, too, is securing any personal data and ideas you type. In that case, you should use a keyboard with AES encryption in the office. If you work with data in spreadsheets a lot, a numerical pad can be a big help.
Pros of business keyboards
Suitable for long typing sessions.
Secure what you type (AES).
Con of business keyboards
Only secure when wireless
Multimedia keyboards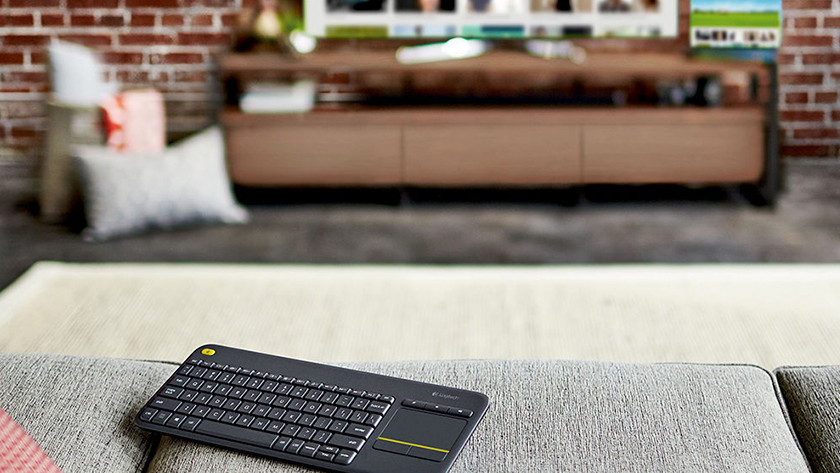 In order to easily control music and videos, you'll need a keyboard that has multimedia hotkeys. These keys enable you to control the volume or skip to the next song with a single keystroke. In addition, a wireless keyboard with touchpad is also useful for controlling a smart TV. A touchpad makes it easier to navigate all the series and movies on Netflix. You won't need a mouse or remote.
Pros of a multimedia keyboard
Easily control media.
Has a touchpad.
Con of a multimedia keyboard
Coolblue's Choice
Can't decide? Check out the keyboards selected by our experts from Coolblue's Choice. These keyboards stand out in their range and also offer the current best value for money.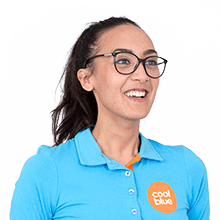 Article by:
Robin
IT Accessory Expert.