Choose a gaming keyboard in 3 steps
With all those flashing lights and whole rows of extra buttons you quickly lose the overview. Not to worry, in this article I explain what to look for when choosing a gaming keyboard. This way we look at which type of keyboard, which functions and which size of keyboard best suits your playing style.
---
Step 1. Choose a Type
One of the most important choices when buying a gaming keyboard is that of the internal mechanism. Why? The internal mechanism determines how the keys feel and react, which in turn has consequences for your gameplay. Here we make the distinction between mechanical and non-mechanical keyboards.
Wireless gaming keyboards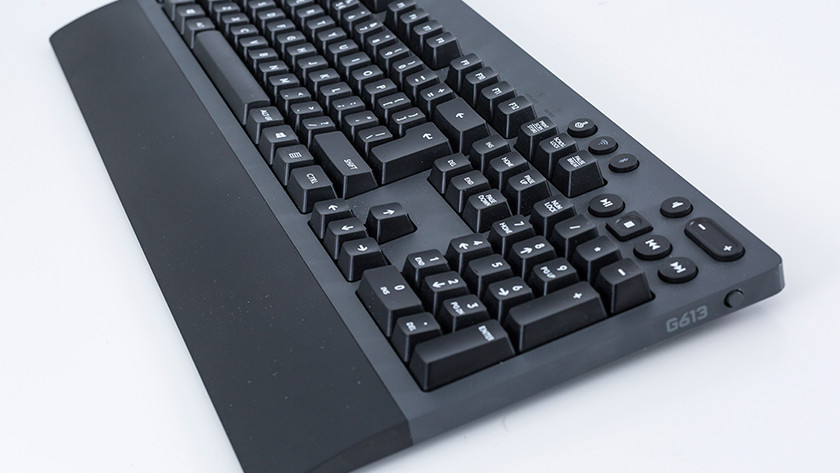 With wireless gaming keyboards you might think of dull office keyboards, but this is no longer valid. Also the gaming keyboards slowly make the leap to wireless. These are also available with mechanical keys and are often so economical that you have to recharge them once every few weeks or even months. For a sleek, minimalist battlestation without cables, wireless gaming keyboards are an excellent option.
Membrane and semi-mechanical vs mechanical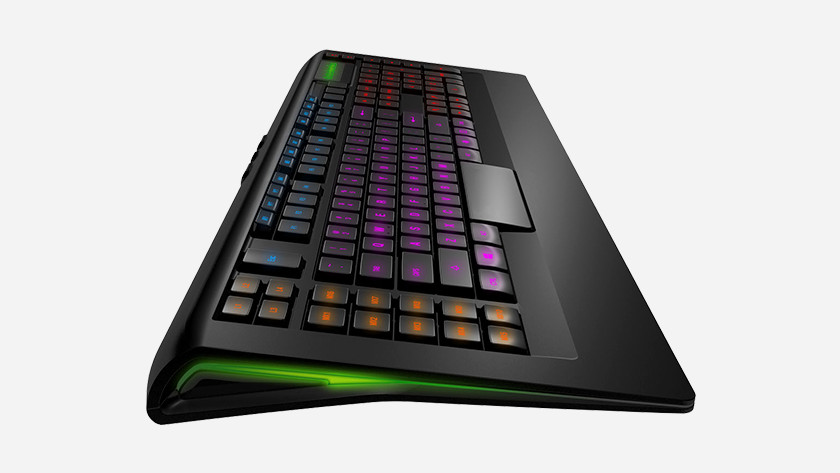 Membrane and Semi-Mechanical
Membrane buttons give you little feedback and you have to press almost completely to register a keystroke. Undesirable for serious gamers, because this will not benefit your reflexes. \ N \ nHalf-mechanical keyboards are on the rise and offer an advantageous middle way between membrane and mechanical keyboards. Thanks to the mechanical switch on a diaphragm dome, you feel better when the key hits and you do not have to press it much further. \ N \ n + Relatively cheap \ n- Less sensitive keys without tactile feedback.
Mechanical
For serious gamers, the sensitivity, the click and the functionality of a fully-fledged mechanical keyboard are indispensable for online gaming. Keystrokes cost less force and register earlier and this makes you shoot, stunt or flee faster than an opponent with a regular keyboard. \ N \ nMechanical keyboards vary in terms of sensitivity and feedback, depending on the type of cherry switches. \ n \ n + Sensitive keys to respond quickly. \ n- The keystrokes are loud and you can make typos easier.
Which mechanical switch suits me?
Choosing the right switches for the naked eye is not possible. It is a personal choice that you actually have to experience physically. Unfortunately you can not download a cheery tester, so on the page 'which mechanical switch' fits you I explain what each switch entails.
Step 2. Choose the right functions
Gaming keyboards are full of bells and whistles, but in the end you decide what's valuable to you. The most important functions you need to look out for are the lighting and extra buttons.
Lighting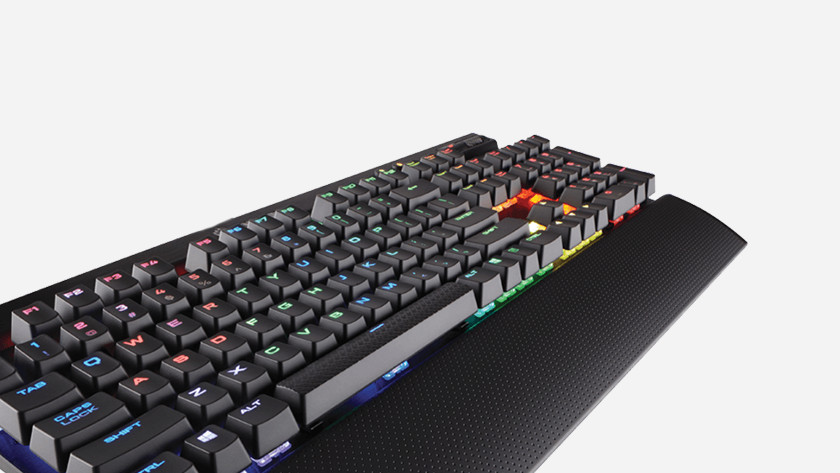 Keyboard illumination. It is almost a must for a gaming keyboard, because well, who has never crossed a night with a new game. A functional lighting keyboard has simple backlighting in 1 to 5 colors, with only adjustable brightness. Advanced lighting can be set via software. As a result, you often have the choice of 16.8 million different colors and let you light different zones or keys separately in a different color or pattern.
Step 3. Choose the right format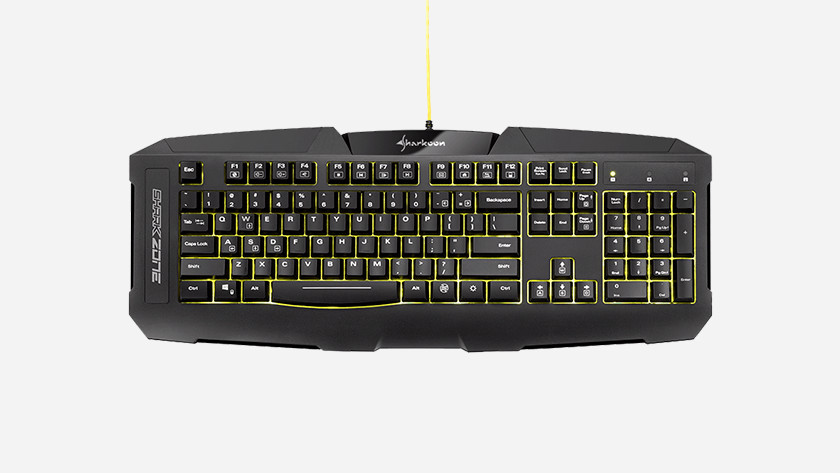 Full-size
A full-size keyboard has all the space. That's why you'll find a numeric keypad and mostly extra buttons, functions and wild designs. \ N \ n + A lot of choice for available functions \ n + A lot of variation in design \ n + Numeric keyboard and extra buttons \ n- Difficult to take with you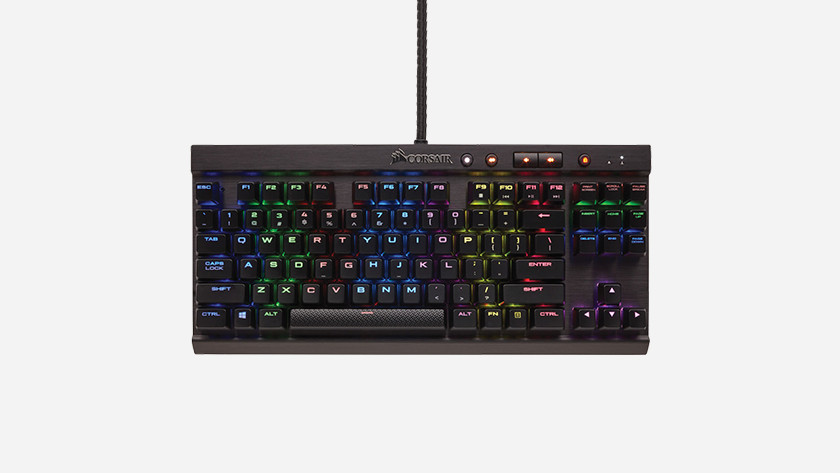 Tournament Edition
A Tournament Edition keyboard is made to take to LAN parties. They are considerably smaller than a full-size keyboard and are often equipped with detachable cables and a minimalistic design. \ N \ n + Easy to carry \ n + Little fuss \ n- No numeric keypad
Also consider...
Ensure that a keyboard has a QWERTY US or UK layout. You are probably used to a US layout with larger enter and shift keys. Our Logitech keyboards, for example, all have the UK layout.
Do not know which mechanical switches you like? Come to one of our stores and experience the different keys on our special Cherry testers.
Can not choose yet? We help you with our Coolblue's Choice segments for Gaming Keyboards!