What temperature should my freezer have?
It is important to set your freezer at the right temperature. You waste energy when the temperature is set too low. When the temperature is set too high, your products will not last longer. On this page you can read the ideal temperature of your freezer.
---
Ideal temperature is -18 °
The best temperature to set the thermostat of your freezer is -18 ° C. It is often possible to set the thermostat to an even lower temperature, but this is superfluous. A lower temperature than -18 ° C does not ensure that your products stay longer. All freezers have a number of stars that indicate the temperature from which the appliance can freeze. The freezers from our assortment are all provided with a **** indication. This means that they can freeze with a temperature of -18 ° C or colder.
Thermometer
The temperature can usually be read on the display of your freezer. Does your freezer have no display? Then measure the temperature yourself by placing a thermometer between the products for a few hours. With this you measure the actual temperature of the products in your freezer. The air temperature is actually a lot higher than the actual temperature.
Save energy
When you use your freezer consciously, you save energy costs. Below I give you some tips to limit the energy consumption of your freezer:
Do not place your freezer next to a heat source. This means he has to work harder to freeze your food.
Ensure sufficient distance from the wall at the rear so that the heat can be dissipated.
Do not leave the door open unnecessarily so that the appliance remains at the correct temperature.
Allow hot products to cool down before placing them in your freezer. Make the ventilation openings on the back of your freezer dust-free with a soft brush.
Defrost your freezer regularly. A ripple of 2 millimeters increases energy consumption by up to 10%.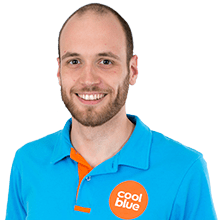 Article by: