Advice on car seats
A good car seat is important for the safety of your child. The length of your child determines which car seat you're looking for. Car seats are divided into 3 groups: group 0+ for babies, group 1 for toddlers, group 2 and 3 for children. In this article, you can read all about these groups and when you switch to the next group.
---
Groups
| | Group | Length | Weight | Age |
| --- | --- | --- | --- | --- |
| | Group 0+ babies | Up to about 75 cm | Up to about 13kg | From birth to about 1 year |
| | Group 1 (toddlers) | approx. 70 to 105cm | approx. 9 to 18kg | approx. 9 months to 4 years |
| | Group 2/3 (children) | approx. 100 to 150cm | 15 to 36kg | approx. 3 to 12 years |
Group 0+, 1 and 2/3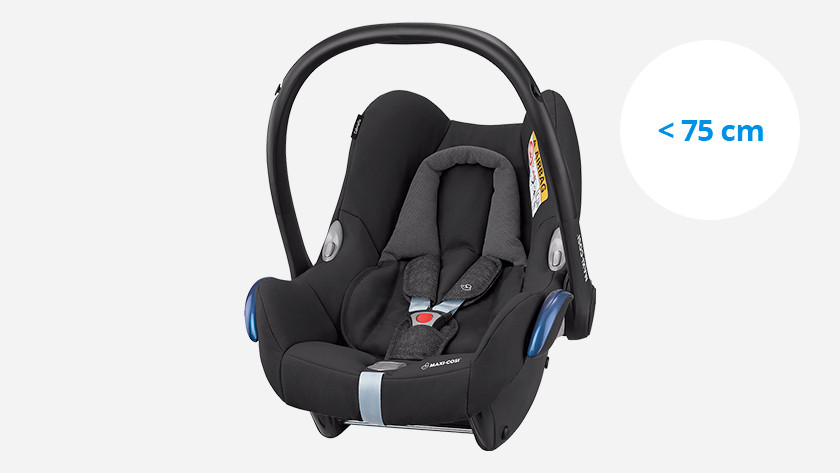 Car seat baby - Group 0+
This group of car seats is suitable for children up to about 75 centimeters long. They mainly protect the head and neck of your baby. Transport your baby in a rear-facing car seat as long as possible, so you'll never put your child in a too large chair before it's ready. Don't transfer to a toddler seat until the shoulders of your baby are 2 centimeters above the top belt opening of the seat.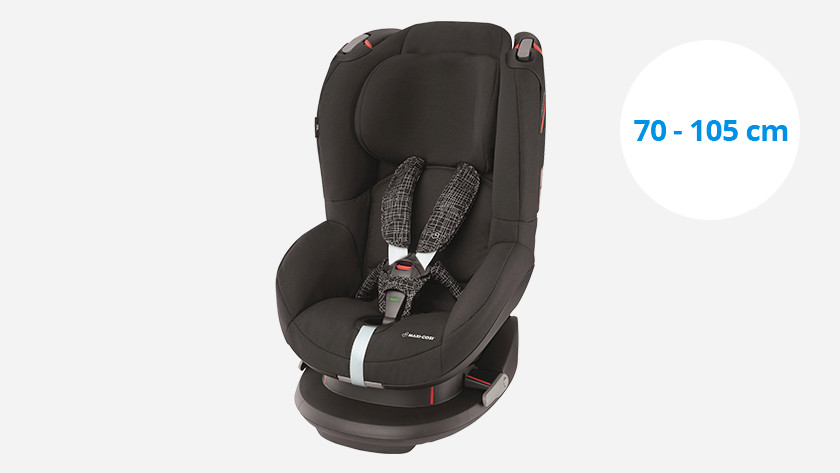 Car seat toddler - Group 1
As soon as the shoulders of your child are about 2 centimeters above the top belt opening of the baby car seat, you switch to the group 1 seats. These are the car seats for toddlers and preschoolers. Use these until your child is 105cm long. A group 1 car seat also mainly protects the head and the neck of your toddler or preschooler.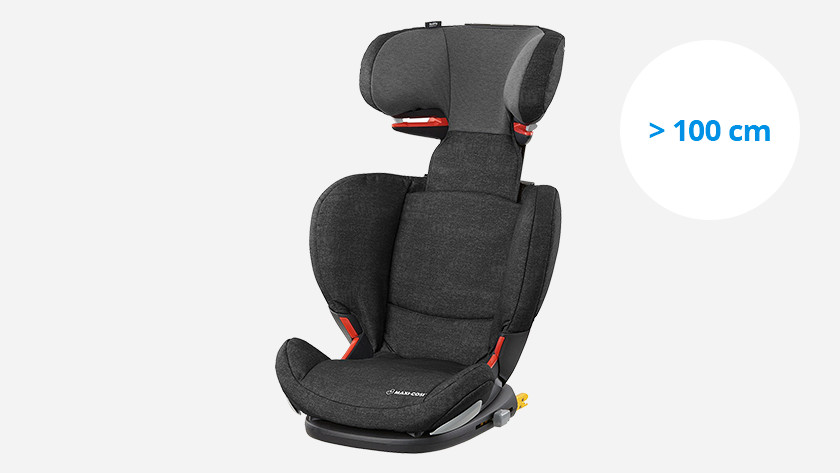 Car seat child - Group 2 & 3
Does your child really grow out of its old car seat after 4 years? If so, opt for car seats in groups 2 and 3, which mainly protect the belly and neck of your child. You can use these car seats until your child is between 125 and 150 centimeters. When your child is big enough and can sit on his own, you switch to a booster seat.
When is a booster seat allowed?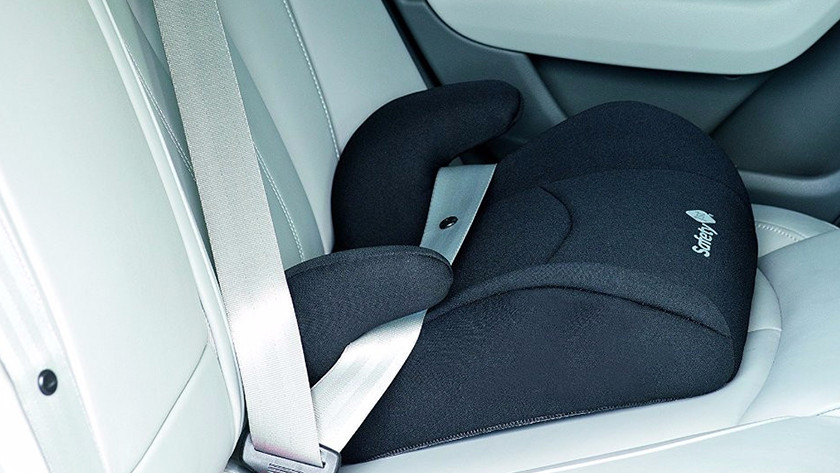 A booster seat is permitted when your child is taller than 125 centimeters and heavier than 22 kilograms. A booster seat is mandatory for children up to 135 centimeters long. The booster seat is fastened with the seat belt and offers your child more freedom of movement due to the missing back and side supports. When your child is 135 centimeters or longer but the seat belt runs over the neck and belly without using a booster seat, you also have to use a booster seat. The belt should run over the shoulder.
Length is most important
The distribution of the car seat groups is based on height, weight and age. Make sure that the length of your baby, toddler or child is the most important aspect. The chair must above all protect the head and neck of your child. So when the age and weight of your child falls in group 1 but your child is smaller than 75 centimeters, you should still use a group 0+ car seat.
Did this help you?