How do you choose a TV with the best sound quality?
Looking for a TV with the best sound quality? If so, pay attention to the power and the number of speakers of the TV. These specifications determine how powerful and spatial a movie or game sounds. For the best sound reproduction, choose a TV with a soundbar or the Acoustic Surface technology. In this article, we'll help you choose the best sound quality.
---
Choosing a sound quality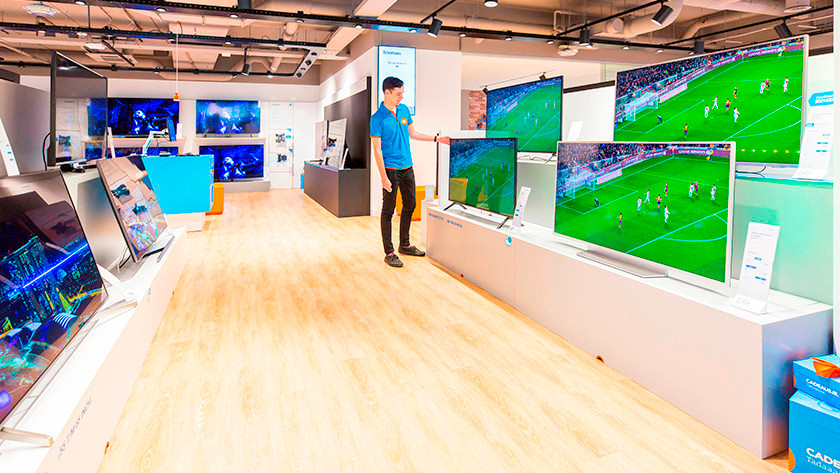 The following properties determine the sound quality:
The power
The number of built-in speakers
A built-in soundbar or Acoustic Surface
For each TV in our range, we assess how well they perform on this properties page. We then assign a score to the TV, from Standard to Good and Very Good. This way, you're just one click away from a TV with the best sound quality.
Power
The power of a speaker is expressed in the number of watts. The higher the power, the more powerful the sound. This not only means that the TV will reach a higher volume, but also that the sound will be clearer at a high volume. The power of the average TV speaker varies from 6 to 20 watts. This is fine for standard TV use, such as watching a TV show. For an intense movie or game sound experience, we recommend getting at least a separate soundbar.
Number of built-in speakers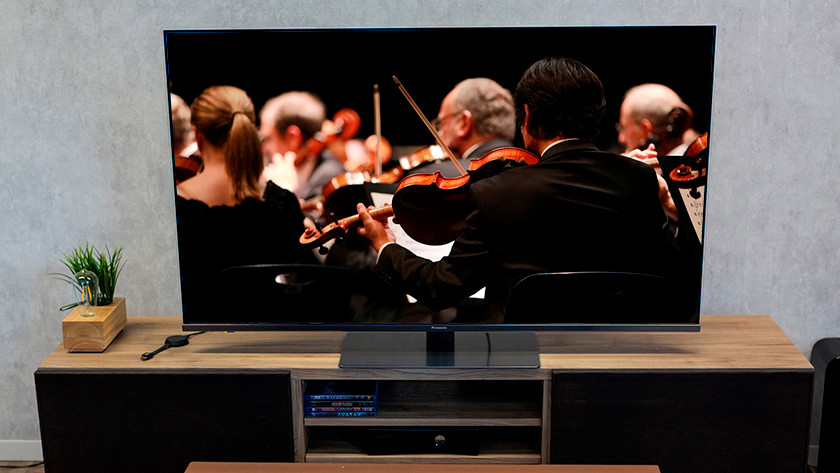 Most TVs have 2 stereo speakers. When a TV has extra speakers, it delivers more power and a wider frequency range. For example, an extra built-in woofer or subwoofer reproduces low bass tones. A movie, game, or music quickly makes more of an impression. There are also TVs with additional speakers that face different positions. As a result, effects seem to come at you from multiple directions, making the sound more spacious.
Soundbar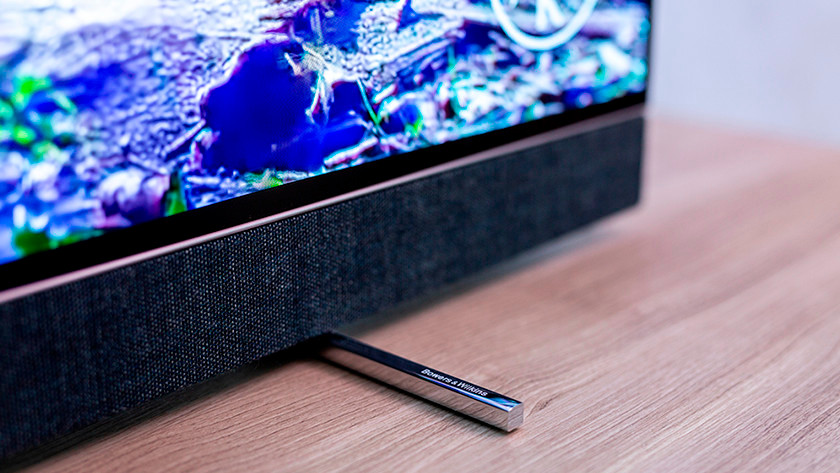 To really enjoy realistic sound, you need at least a soundbar. Soundbars are elongated audio systems that produce clear and powerful sound. They're equipped with multiple speakers that are set up on different sides, so the sound is full and spacious. A soundbar is often developed by a specialized audio manufacturer. Some Philips OLED TVs have a Bowers & Wilkins soundbar, for example. As a result, you're assured of a high-end sound quality.
Acoustic Surface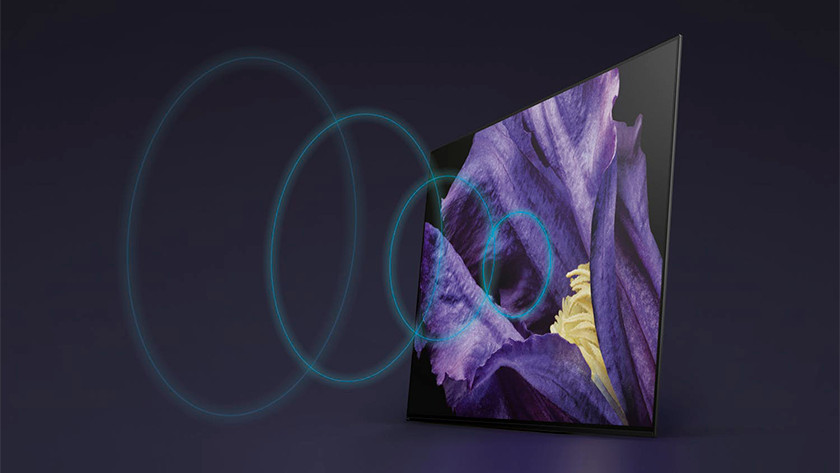 Some brands have other ways to significantly improve their TV sound. The best-known advantage is Sony's Acoustic Surface technology. With this technology, the speakers aren't in the edge of the TV, but behind the screen. This way, the screen produces sound by vibrating invisibly. As a result, the stereo reproduction is extra realistic. When an actress is talking on the left side of the picture, her voice really seems to come from her mouth. In the base of the TV is at least 1 built-in subwoofer that delivers a deep bass.
Did this help you?