How do I choose the right gaming PC?
PC gaming is at the top of the food chain, but where does this graphic power come from? From video cards to SSD; in this article, I'll tell you what to keep in mind when choosing a smokin' gaming PC.
In short
A complete gaming PC has at least:
A NVIDIA GeForce GTX 1050 (Ti) video card
An Intel Core i5 processor
8GB RAM
An SSD
1. The video card
The video card is the heart of your gaming PC. This card processes all visual elements in your favorite games. The faster the video card, the better and more fluent your games will look. To play a game, you need at least 30, but preferably 60, frames per second (fps). Not everyone has the same wishes though, so I've highlighted the most popular video cards.
NVIDIA GeForce GTX 1050 (Ti)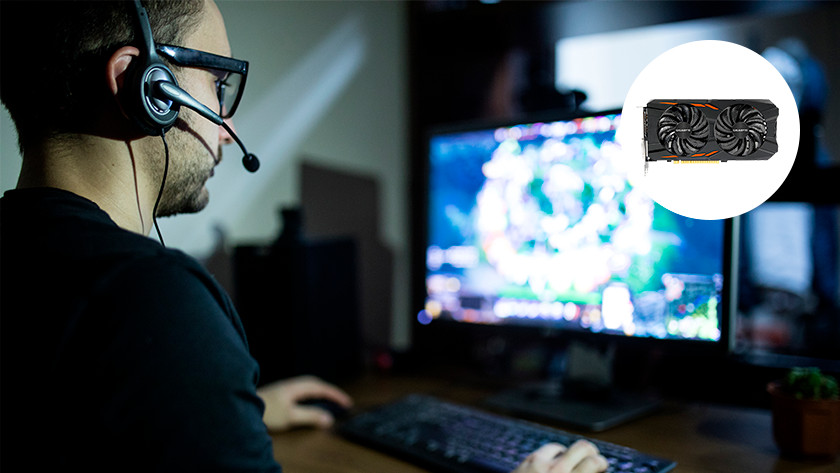 The GeForce GTX 1050 and 1050 Ti are starter models for gamers who use Full HD to game. Games like Battlefield 1 can be played on high settings (60 fps) on a Full HD monitor. This card doesn't support the latest Virtual Reality techniques.
Relatively affordable
Supports Full HD gaming (ultra settings)
NVIDIA GeForce GTX 1060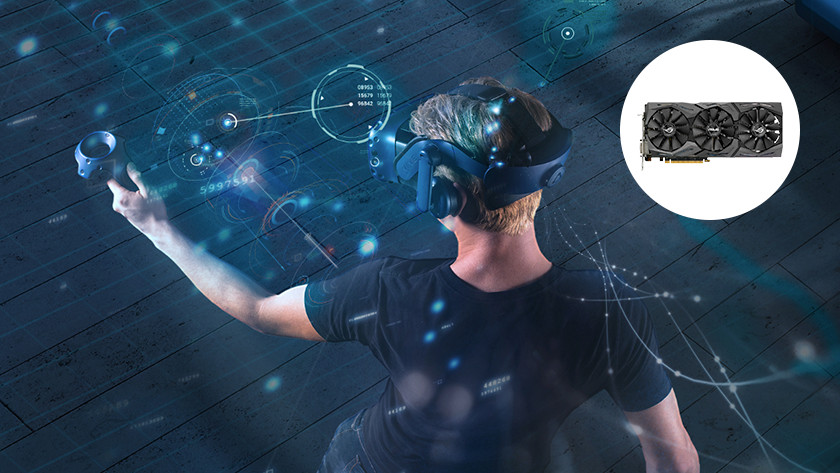 The GeForce GTX 1060 is the successor to the GeForce GTX 970. This card also offers the best price-quality ratio of the 10 series of cards. The 1060 is suitable for Full HD (ultra) and 1440p (high) Gaming and is the entry level model for VR glasses like the HTC Vive.
Gaming on Full HD (ultra settings) and 1440P (medium and high settings) resolutions
Excellent value for money
With VR, the required 90 fps is obtained only at lower settings
NVIDIA GeForce GTX 1070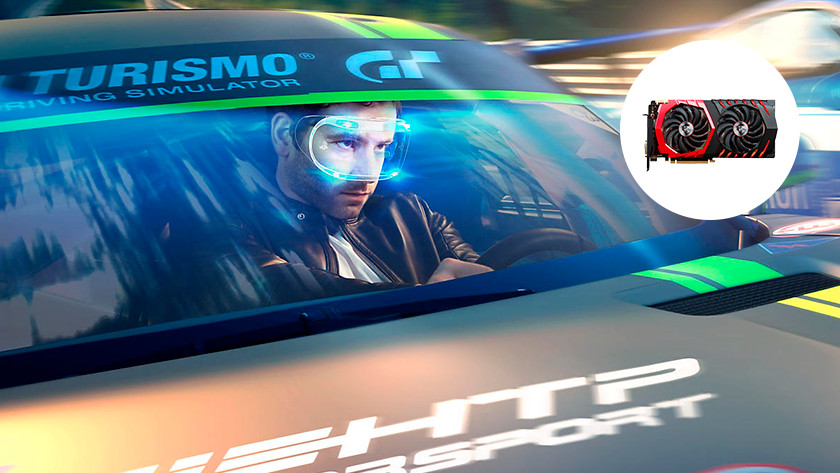 The GeForce GTX 1070 is a powerful video card for serious gamers. You can use this card to play today's games on high or ultra settings with 1440p. You can also play VR games on high settings, without going under 90fps. You can game in 4K, but not on high settings.
Future-proof; you can play future games on ultra settings
High settings and stable frame rates when playing VR games
NVIDIA GeForce 1080 (Ti)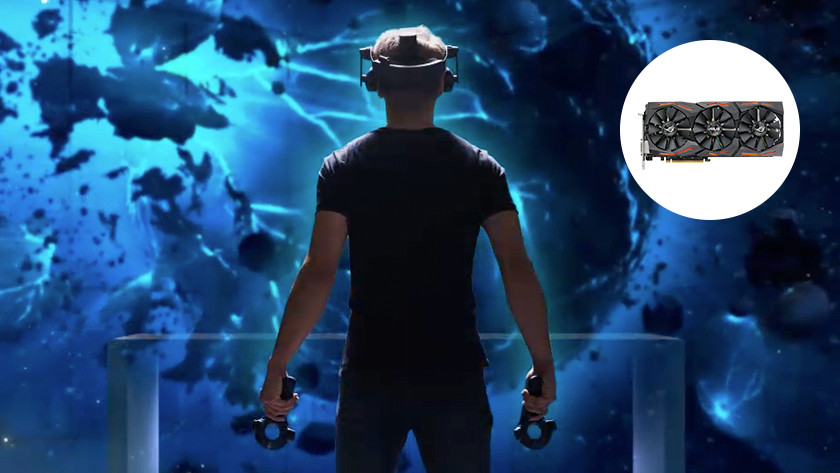 The GeForce GTX 1080 and GTX 1080 Ti are the main models of NVIDIA aimed at hardcore gamers. Gaming is done in 4K on higher settings and VR games run effortlessly with this card. VR games and lower resolutions run smoothly with this card, so the high refresh rate of your monitor does its job well.
Future-proof, play tomorrow's games in 4K on ultra settings
Higher settings and stable frame rates on VR and 4K gaming
2. The processor
Where the video card takes on all graphic tasks, the processor (CPU) controls the game world. Think of your computer-controlled opponents and where bullets go. The CPU calculates that you are shooting at which the video card shows an explosion. Although the processor is important, the graphics card remains the part that most influences your favorite games. The lower limit when it comes to gaming is with an Intel Core i5 processor.
3. The RAM
For a gaming computer, a minimum of 8 GB of RAM is sufficient for the time being. The working memory (RAM) is in fact a scrapbook for your processor to quickly access important information. With a new game computer it is useful if you already have DDR4 instead of DDR 3 memory. DDR4 memory is faster, but more economical than its predecessor. If you want to stream games, 16 or 32 GB is not a luxury.
4. The hard drive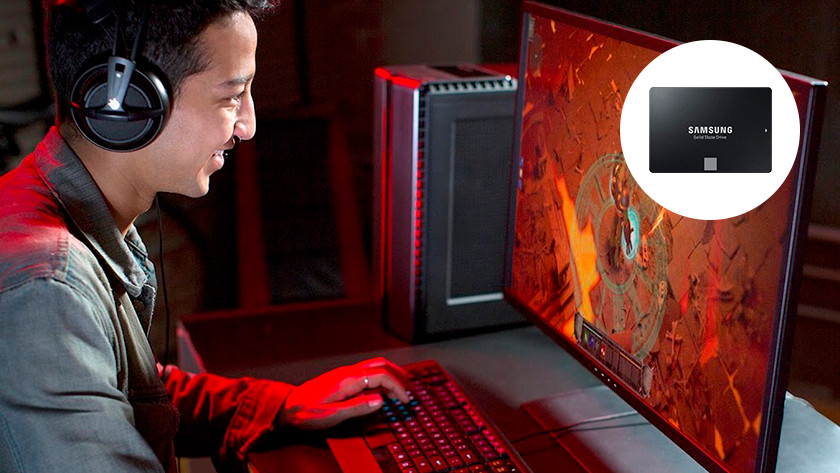 Everyone hates long loading times and gamers can not resist it at all. With an SSD that is a thing of the past. This is because an SSD halves your start-up and loading times, so that you are ready quickly in the next level. If you go one step further, you end up with several SSDs in a RAID setup. At RAID, every SSD does half of the work. This doubles the speed from the same principle as when you would write with 2 hands at the same time.
5. The casing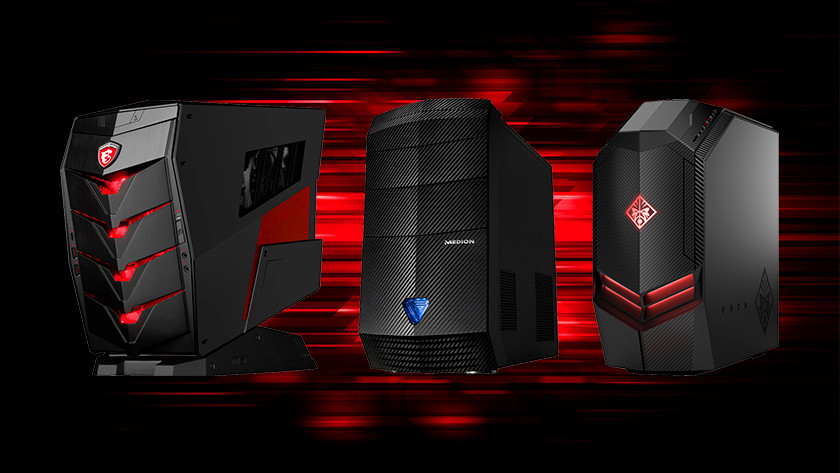 No that you've chosen a gaming PC, the last question you need to answer is: What kind of casing do I want? Computer manufacturers each have their own gaming series, with their own look. Do you want an eye catcher? An MSI desktop might be what you need. Do you want something a bit more subtle? The HP Omen Tower might be something you like. If you want a more futuristic look, the Acer Predators or Medion Erazer might be more up your alley.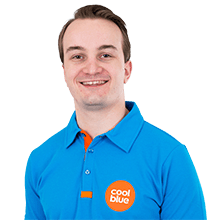 Article by: