Advice on hammer drills
Hammer drills or combi hammers are suitable for drilling hard surfaces such as reinforced concrete. Compared to a regular impact drill, a hammer drill's hammer function and combi hammer are much stronger and can be adjusted independently from its rotations per minute (RPM). The hammer drill or combi hammer that's best for depends on several factors. Simply follow the steps below, and you'll find the hammer drill or combi hammer that's best for you.
---
2. How demanding are the jobs?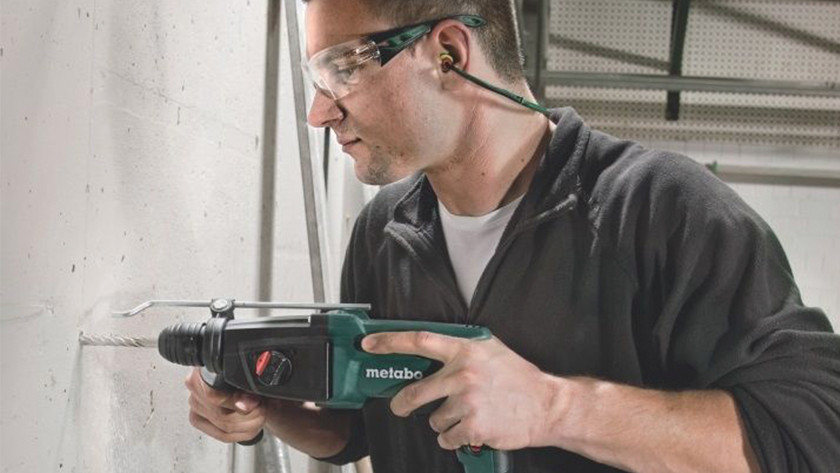 The impact force of a hammer drill or combi hammer is expressed in units of energy (Joule). The higher the number of Joule, the more powerful the machine. In turn, more powers means that you're able to drill bigger holes much faster. Generally speaking, most hammer drills that let drill holes up to 22 millimeters big are classified as suitable for simple jobs. An average job requires holes between 22.1 and 30 millimeters large. If you need to make holes that require a drill diameter of 30 millimeters, you'll need a drill hammer from the more powerful category.
3. How heavy is the hammer drill?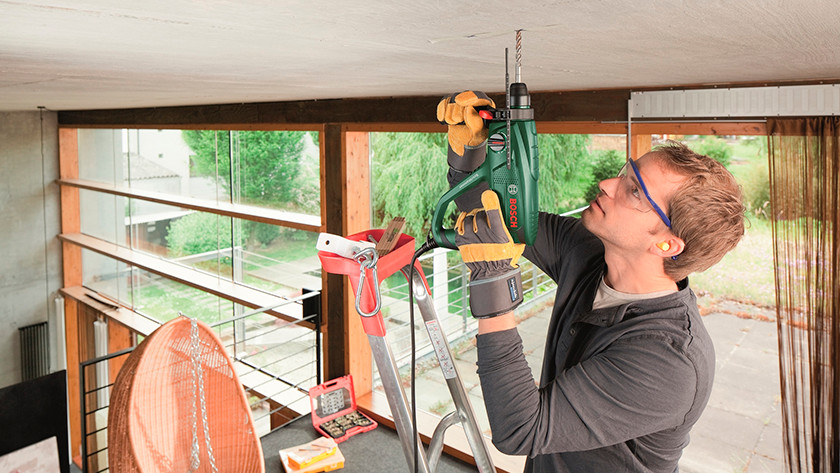 Working with a hammer drill can be quite tiring. The machine has to work through centimeters of thick concrete, and you want to work in a controlled manenr. If you're going to drill a hole in the ceiling, for example. That's why it's smart to pay attention to the weight of the machine and to think about how often and how long you'll be working. If the hammer drill weighs more than 6 kilograms, we classify it as 'relatively heavy'.
4. What else to keep in mind?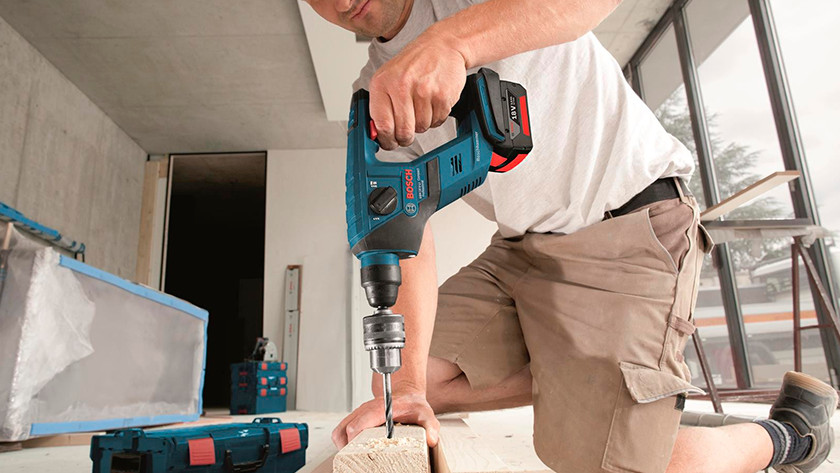 In addition to the points mentioned above, there a still a couple of things that can help you with your decision. These days, cordless drill hammers that operate on a battery are also available. It goes without saying that such drills possess numerous advantages. On the flip side, drill hammers with a battery are much more expensive than their corded counterparts. In case you have a very specific job in mind, you can also check out the maximum capacity of the drill hammer, when used for different materials. Each model specifically mentions up to which diameter you're able to drill concrete. Good to know when you're considering a specific job.
5. Don't forget the bits and drill bits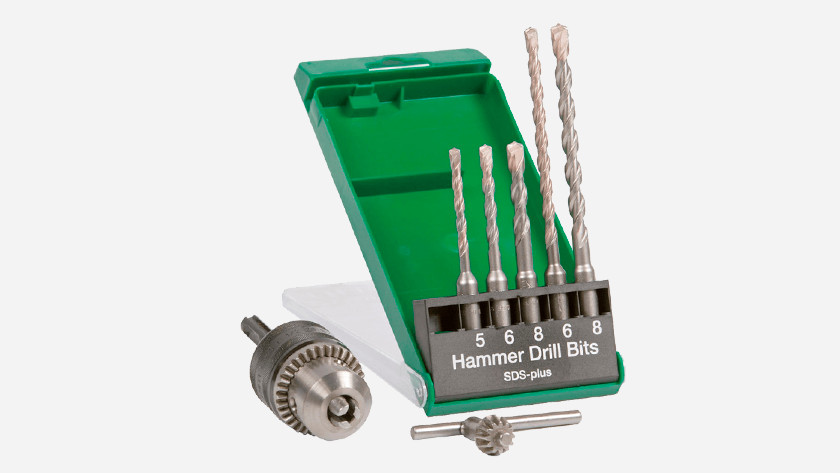 When using a hammer drill or combi hammer, you need a different of drill than the ones you use with a cordless drill or impact drills. This is due to the fact that hammer drills use a different type of drill head. Instead of the quick release drill head that cordless drills and impact drills use, a hammer drills use an SDS-plus or SDS-max drill head. It's always advisable to keep multiple drills at hand, so you aren't slowed down while DIYing.
Article by: