Advice on rotating multi-tools
If you opt for a rotating multitool, you choose a tool for detailed work. You can think of the sanding of chair legs, the polishing of jewelery, engraving in wood and metal and small grinding work. Which rotating multitool suits you best depends on a number of things. By following the steps below you simply choose the best multitool for you.
1. What job do you want to do?
With rotating multitools you can go many ways. Especially when it comes to detailed work. However, if you have specific applications in mind, it may be useful to purchase a multitool where the necessary attachments have already been delivered.
Detailed jobs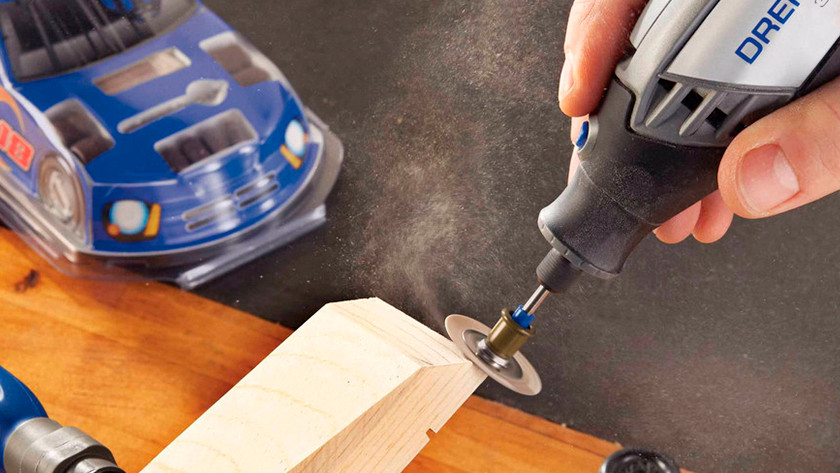 Cutting and sanding
If you are going to shorten metal, wood or plastic, this can be done by attaching a cutting disc to the rotating multitool. For example, you cut excellent screws or bolts with this. For detailed sanding jobs, use a sanding belt. So you sanded small parts smoothly with a rotating multitool.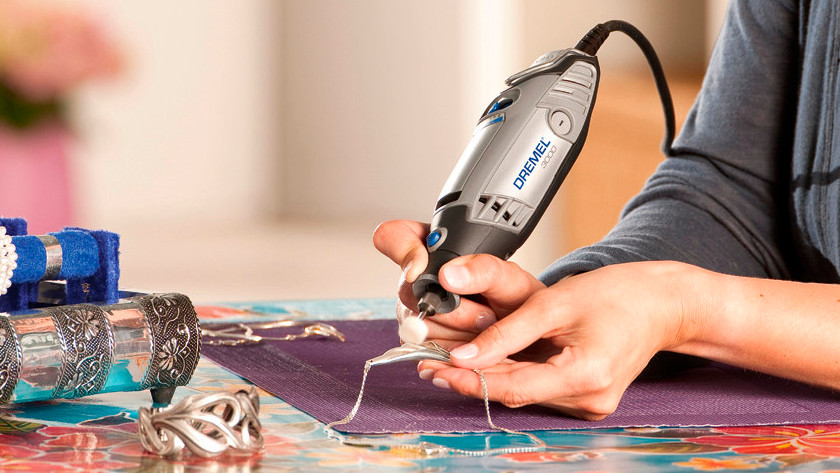 Polishing and cleaning
With a polishing disc or brush, you can make shiny jewelry or other precious metal objects shiny and clean. Even crystal is nicely smooth to polish with the right attachment. Thanks to the compact size of a rotating multitool, even the smallest corners can be treated.
Ornamental work
Engraving and milling
The engraving and milling of small surfaces are precision work that can be done very well with a rotating multitool. You decorate jewelery or a wooden box, for example, by engraving a pattern or milling a decorative border. You have the choice of different types and sizes of pens and cutters to achieve the best result.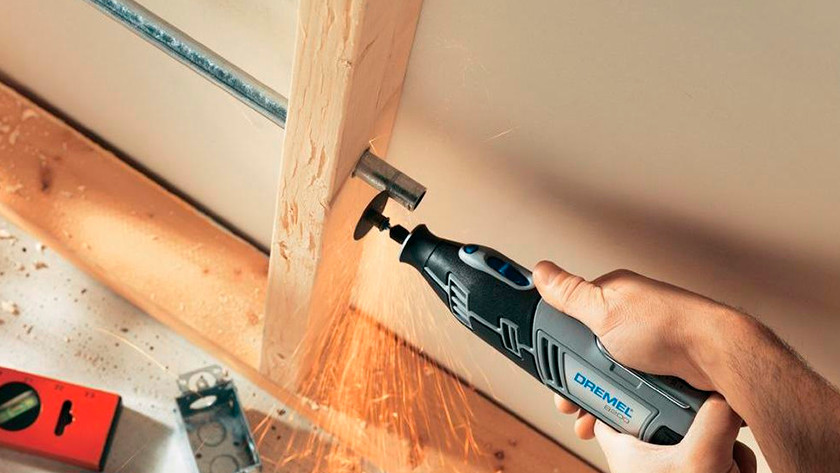 Sharpening
With the right attachments you can grind, deburr and smooth all kinds of materials with a rotating multitool. Use a sharpening stone or disc to sharpen a metal pipe or remove rust from a metal garden gate.
2. Battery-powered or with a cord?
Do you opt for a wired multi-tool or for a battery-powered copy? The advantage of a power cord is the continuous power supply, a disadvantage is the limited range. For a multitool on battery this is of course exactly the opposite: you are completely free in your movement, but you have to charge the battery when it is empty.
3. How many accessories do you need?
The number of accessories that comes standard with a rotating multitool says nothing about the quality of the machine. What it does indicate globally is the diversity of jobs you can do with the multitool. There is no multitool that is completely bald delivered, but how many accessories you get supplied can vary considerably per model. For example, you sometimes only find a saw blade and some sanding sheets, while in a subsequent model the case protrudes from the pins, drills, grinding wheels and scrapers.
4. Do you want to be able to change attachments quickly?
The attachments must of course be firmly attached when you get started. If you opt for a key-free tool change, the multitool is equipped with a system where the pieces can be loosened and secured using a click system. If you opt for tool change with a key, you will receive a (hexagonal) key with your multitool that allows you to loosen the attachment yourself.
5. Do not you forget the accessories?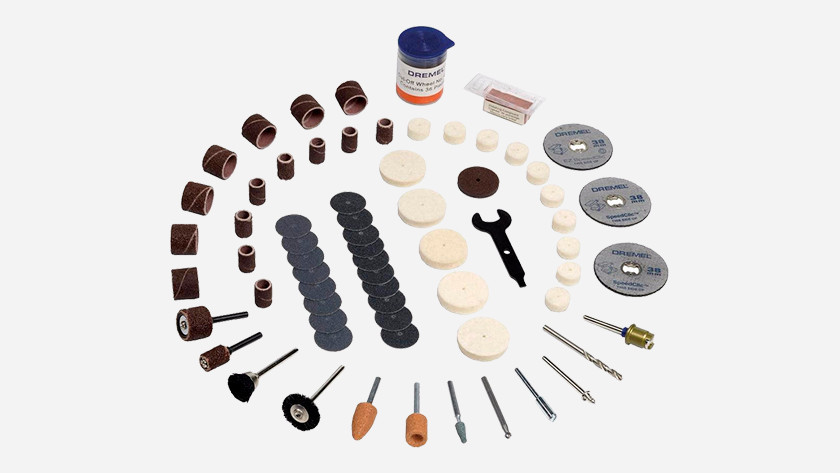 A multitool really comes into its own thanks to its accessories. For rotating multitools, the most common accessories are sanding sheets, markers, polishing discs and grinding wheels, but also dust extraction sets or special sets for working with wood or stone are among the possibilities.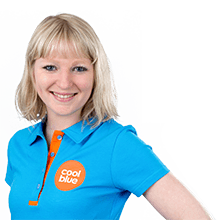 Article by: