Which tablet cover do you need?
Use a tablet cover to protect your tablet against scratches, drops, and use by overly enthusiastic children. On top of that, some covers make your tablets even easier to use. Think of tablet covers with an integrated stand or keyboard. Here, you can read all about the different Android tablet and iPad cases so you'll know exactly what type of tablet protection you need.
---
Back covers and book cases
Back covers
With an Android tablet or iPad back cover, you only protect the back and sides of your tablet. The large touchscreen at the front is still available; you never have to open your cover to get started with your tablet. This does mean that your screen could be scratched; prevent this by using a screen protector.
Protects the back and sides.
You don't have to open the cover.
Your screen isn't protected.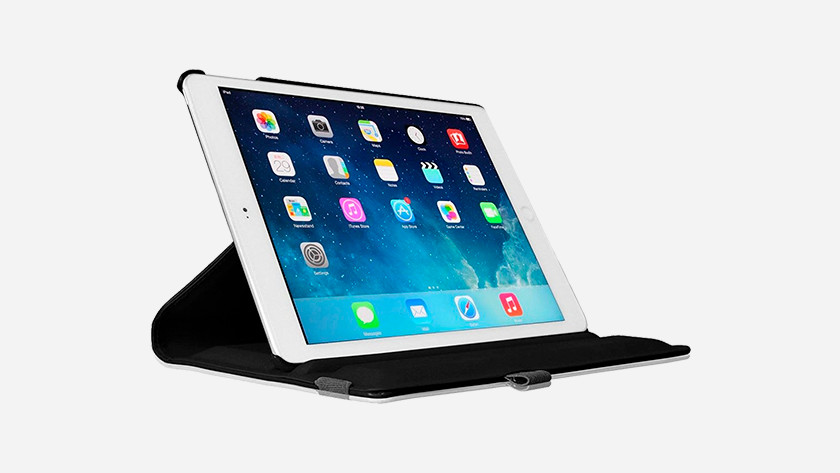 Book cases
A book case is an Android tablet or iPad cover that opens and closes. When it's closed, a book case protects both the front and back of your tablet against scratches and dirt; useful for when you carry your tablet in your bag often. A book case virtually always has an integrated stand; use this to put your tablet in an upright position. This is ideal for when you want to watch a video, or if you don't want to slouch above your tablet when you're using it at the table.
Protects the front and back.
Almost always has an integrated stand.
You have to open your cover for each use.
Integrated keyboard and fall protection
Tablet covers with keyboard
Use the integrated keyboard of a keyboard cover to comfortably type out longer texts, such as emails. Useful for when you want to do some work on the train, but don't want to use your heavy laptop. Done typing? Close your cover and you can easily take the tablet with you again. The integrated stand doesn't only come in handy when you're typing, but also when you want to watch movies.
Use your tablet as a laptop.
Protects the front and back.
The flap with the keyboard may be in the way if you want to use your tablet for other purposes.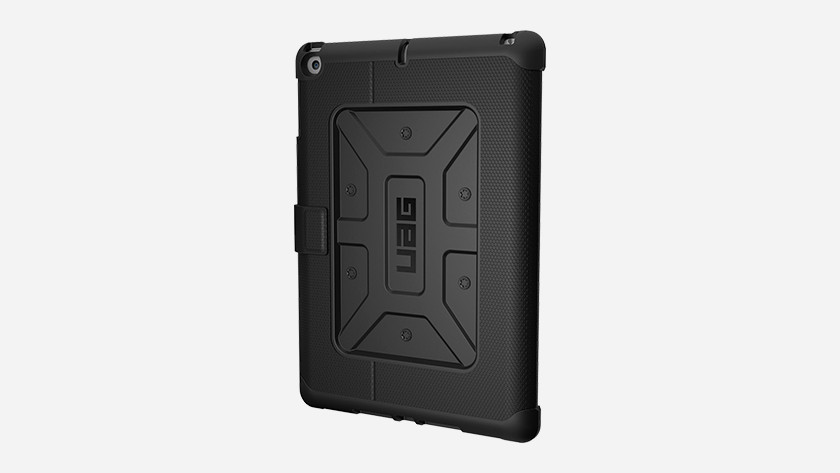 Tablet covers with fall protection
Do you use the tablet intensively and do you want more than simple protection against scratches? Thanks to a tablet with fall protection, your tablet survives a fall from the couch or table. This is very useful for when the tablet is mainly used by children. There are also back covers, book cases, and other types of tablet covers with fall protection.
More protection against drops and bumps.
Let children use the tablet without having to worry.
Your tablet becomes slightly thicker and heavier.
Model-specific and universal tablet covers
Most tablets have model-specific covers. These fit one specific type of tablet or iPad and have cutouts for buttons and speakers. For some tablets, only universal covers are available; you can slightly adjust these, and therefore they're suitable for, for instance, every 8-inch or 10-inch tablet. The important thing to keep in mind with this is always the screen size. Before you order a universal cover, take a good look at the screen size of your tablet.
Did this help you?