How do you make your tablet child-friendly?
Tablets can no longer be ignored from our daily lives. Children also dive into the world of tablets. That can be fun and even educational, but not all apps and websites are suitable for children. On top of that, accidents are just waiting to happen. In this article, I give 6 tips to make your tablet completely child-friendly.
---
Consider the purchase of a children's tablet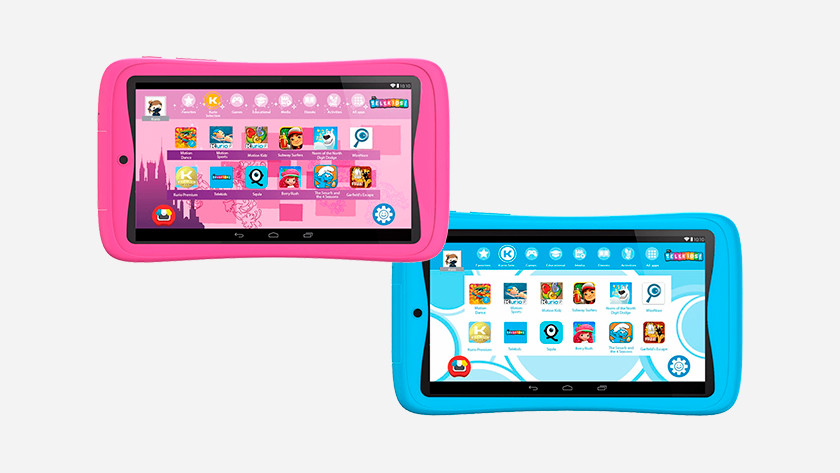 There are also special children's tablets on the market that have been designed with young users in mind. They are, for example, provided with an extra strong edge as protection against falls, and they're splash proof. Thanks to pre-programmed children's apps, your kids can get started right away after unpacking. In addition, harmful websites are filtered out, and you can set how long your child has access to the tablet, so that the tablet use doesn't get out of hand.
Download special children's apps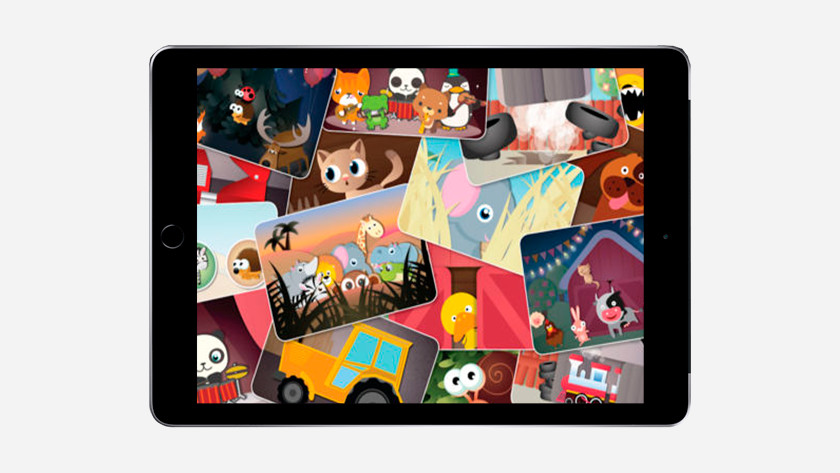 We have apps for almost everything nowadays, so there are also many special children's apps. There are many games, but there are also apps that children can learn from. Think of educational apps, where you (often playfully) learn something about language or arithmetic, for example. In addition, there are apps like Samsung Kids Mode, which allow you to exactly set what children can and can't do on the tablet. There are plenty of apps to choose from in the Google Play Store and the App Store.
Use a child safety lock on your tablet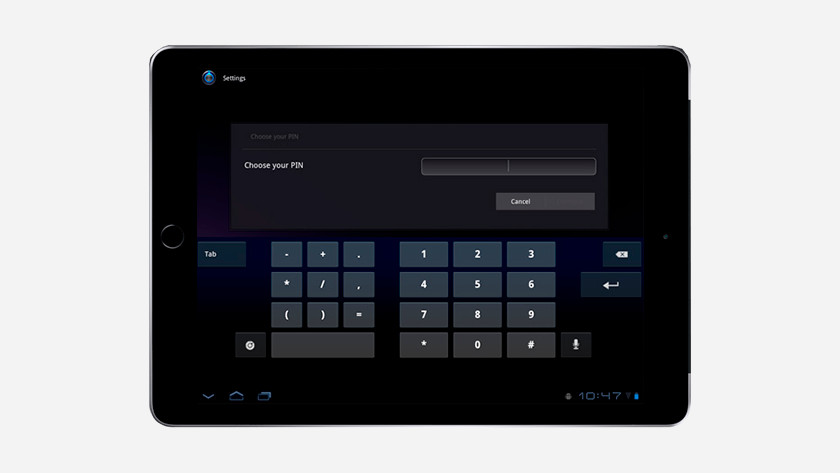 On both Android and iOS tablets, you can easily make your tablet child-friendly with a child safety lock. You can choose to lock the screen and set a PIN in the security settings. Choose an app that your child can use and lock the screen. This way, your child can't switch to another app without the correct pin code, allowing you to carefree let your child play alone with the tablet.
Protect your tablet with a sturdy cover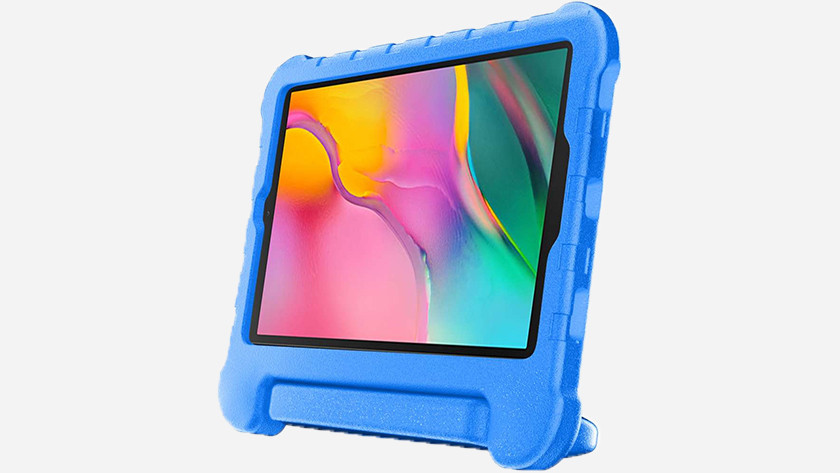 Tablets are fragile and an accident is often just waiting to happen. The tablet may fall off the couch, or a glass of lemonade may be spilled over it. So play it safe, and buy a sturdy protective cover. Certain covers are extra sturdy, so your tablet remains protected against fall and water damage. This way, your tablet will survive a flood of sticky lemonade, and a fall from the kitchen table.
Take care of your touchscreen with a screen protector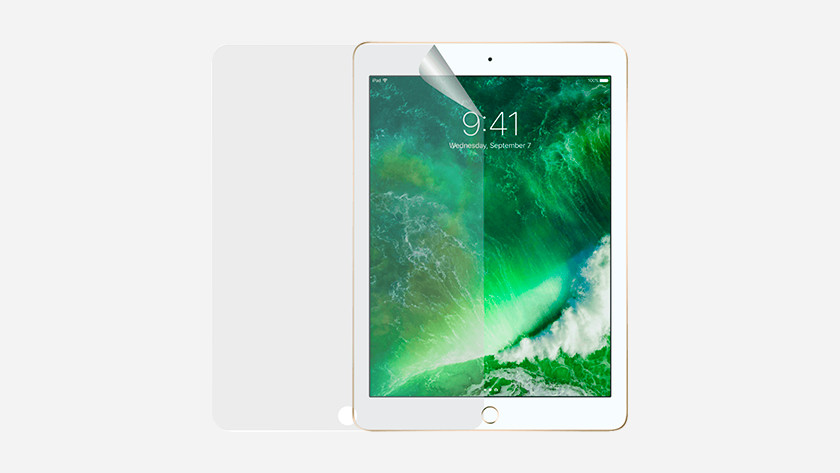 If your touchscreen breaks, your tablet becomes useless. A screen protector provides your tablet with an almost invisible layer of extra protection. The screen brightness doesn't decrease, but your tablet is better protected against scratches and dirt. So you don't have to be alarmed right away when your children frantically scratch the screen with the stylus. The screen protector also offers protection against greasy children's fingers and it keeps your tablet clean for longer.
Using a tablet car mount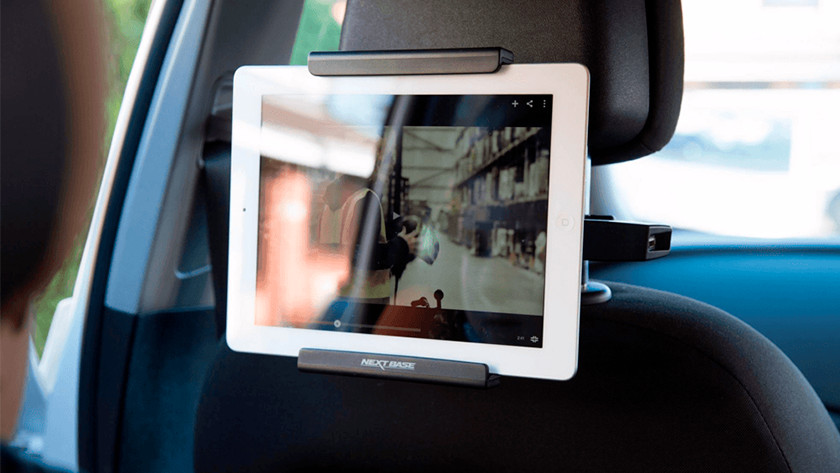 With a tablet, you can keep your children entertained in the back seat of the car. For longer car trips, it's useful to combine your tablet with a tablet car mount. You can simply attach the car mount to the driver's or co-driver's seat and click the tablet in. This way, your children don't have to hold the tablet all the time. Put on a series or movie and the back seat turns into a small, private movie theater. This way, the car ride will go smoothly for everyone.
Purchasing children's headphones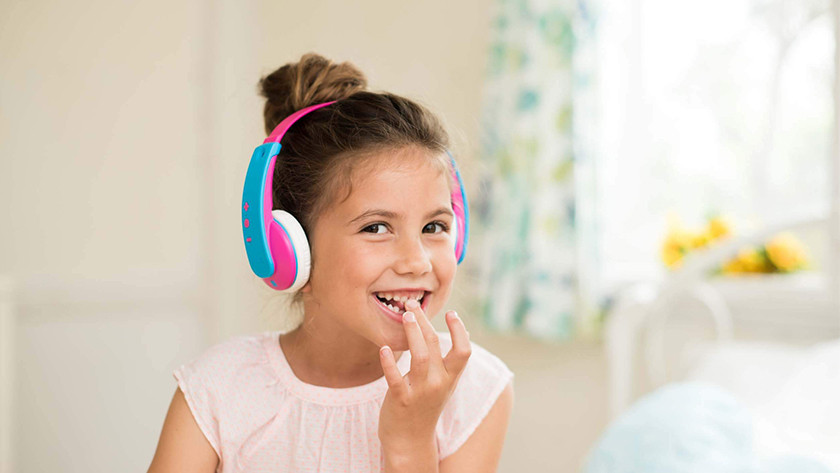 It's nice that your child can play educational games, or watch fun videos with a children's tablet. As a parent, the sound of the children's tablet can get a bit annoying when the voice of Kabouter Plop echoes through the car or living room for the umpteenth time. You can solve this by purchasing children's headphones. This way, you can work peacefully at home, or stay focused on the road during a long car ride. We've put together a number of children's tablet promotion bundles, so that you have all the accessories at home in one go.
Did this help you?