What is Samsung Kids Mode and what can I use it for?
Your children are just as happy on the tablet as you are. Fine, that keeps them quiet, but you do not want them accidentally erasing all your photos or spending hundreds of euros on online games. With Samsung Kids Mode you decide what your child can and can not do with your tablet and you always keep an overview.
---
What is Samsung Kids Mode?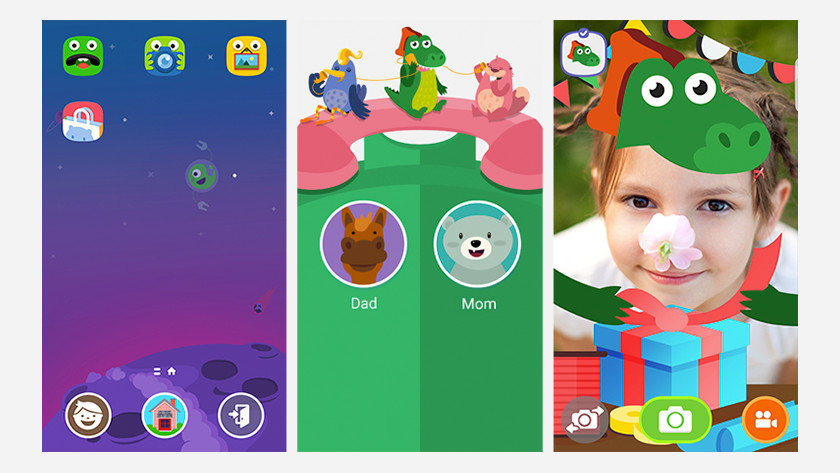 Samsung Kids Mode is an app aimed at children up to 7 years. In a child-friendly environment with bright colors and cheerful characters, your child has limited access to the functions of your tablet. You decide which apps your children can use and how long they can play. Leaving Kids Mode is only possible with pin code, so children do not come out of the app themselves.
How do you use Samsung Kids Mode?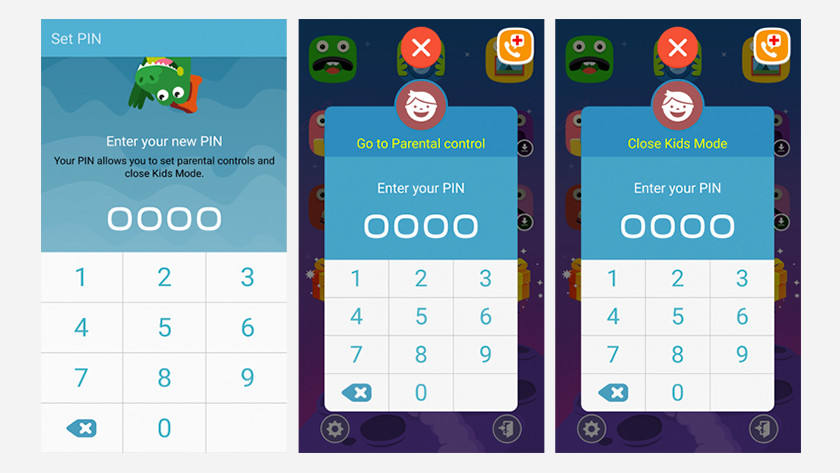 You can download Samsung Kids Mode for free in the Play Store. You first set a PIN code; you need these to change settings and leave Kids Mode. Create a personal account per child, so that you can adjust the settings separately for everyone. Kids Mode has a handful of apps by default and there are still 1,000 other apps to download, both free and paid. A reassurance for your wallet: children can not buy anything without permission.
Benefits for parents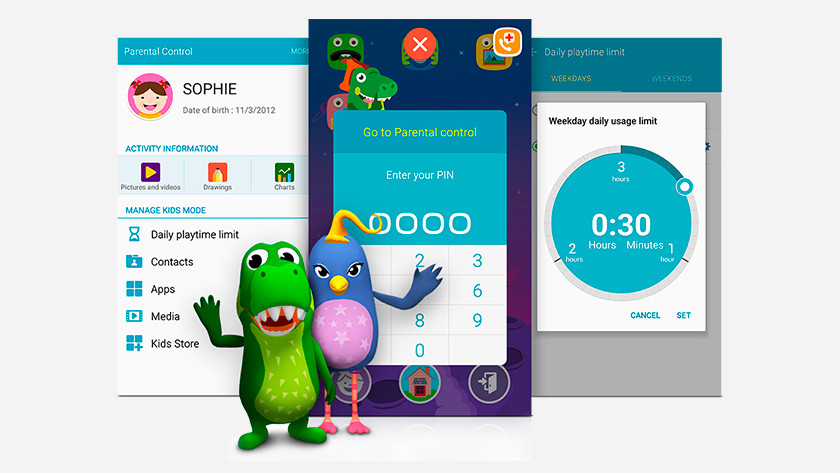 Thanks to Kids Mode, you also have control over what your children do when you're not looking over their shoulders. For example, imagine that they can play games but can not access your web browser and Facebook. This way you prevent them from (accidentally) visiting adult sites or sending messages to all your friends. Determine yourself which contacts they can call and set a time limit; it ends, your child can not do anything anymore in Kids Mode.
Benefits for children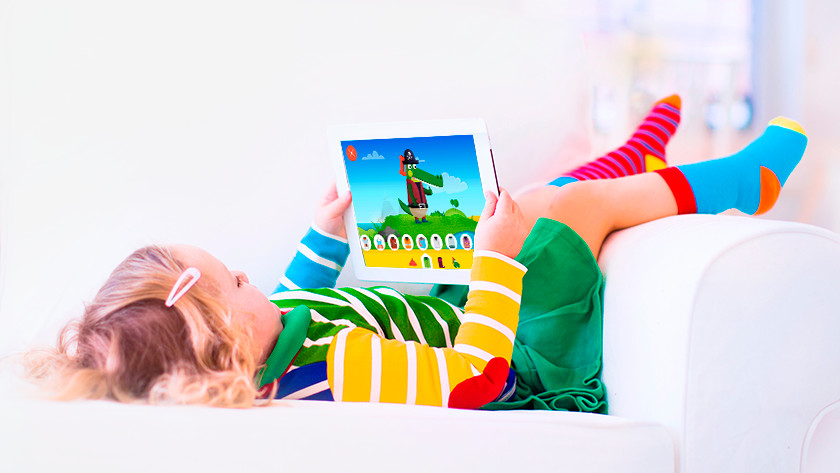 Kids Mode is handy not only for parents but also for children. The app is easy to operate; that way your children do not have to ask for help every time they play, but they can discover everything themselves. Moreover, children learn how to handle tablets early on. In addition, there are many apps available within Kids Mode (partly free) to playfully learn along. In this way they also pick up some of their time on the tablet.
Conclusion
Samsung Kids Mode offers you the possibility to give your children safe access to your tablet or smartphone. Because you can regulate and check everything yourself, you know exactly what your children are doing on your tablet and how long they are working, even if you are not constantly watching. So you give your tablet with confidence from your hands.
Did this help you?