Help choosing a tablet
Tablets come in all shapes and sizes. A small basic model allows you to check your email and social media, while heavier models can tackle demanding programs and games. Some tablets are great for on the go. In this article, we'll help you choose the tablet that fits your usage best.
---
Tablet for entertainment in standard quality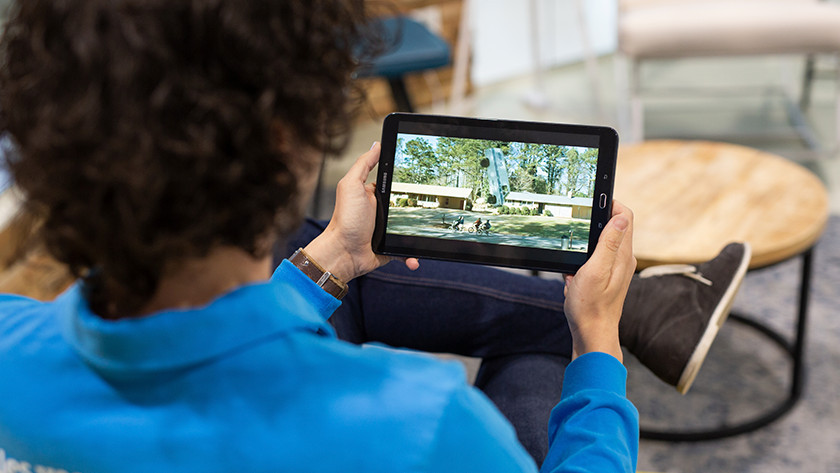 When you're planning on buying a new tablet for mostly light tasks, a basic tablet will do. You use such tablet for online banking, social media, online shopping, and watching a movie once in a while. The tablet is also sufficient for simple games like Wordfeud or Candy Crush. Do you want to watch Netflix or play more demanding 3D games in high resolution? Then choose a tablet in the higher segment.
Tablet for top-quality entertainment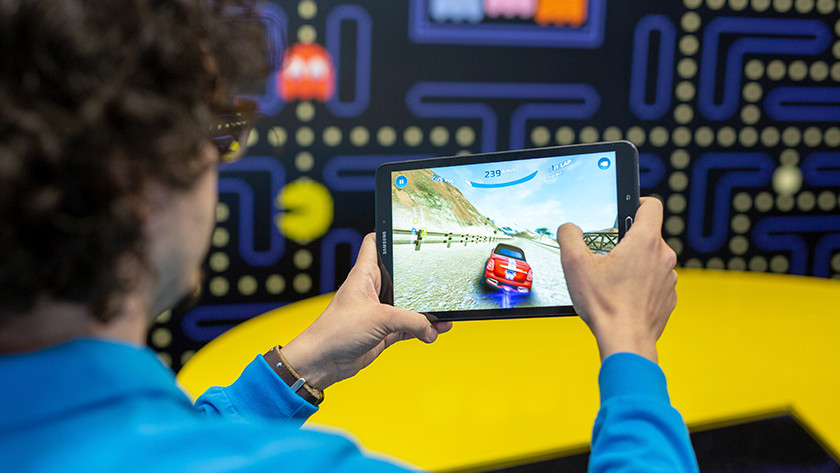 With a tablet for top-quality entertainment, you're able to watch movies and series and play games in the highest quality. The colors pop of the screen and the speakers produce a rich sound. It feels like you're actually taking part in your favorite series. These tablets can easily handle more demanding tasks. Of course, you can also use this tablet for less demanding tasks like social media, booking a holiday, or looking through your holiday pictures.
Tablets for the whole family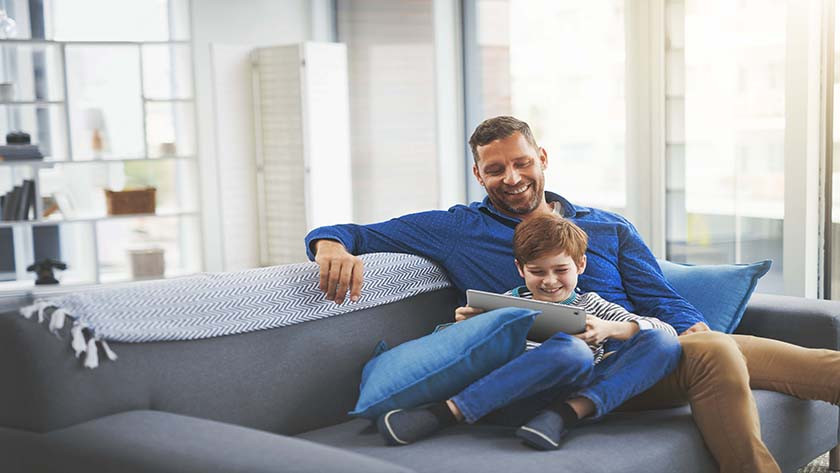 The whole household can use a family tablet. During the day, the children use the tablet to watch a video or play educational games in the special kids mode. When the children are in bed and you lay down on the couch to relax, you use the tablet to scroll through your social media timelines or watch a series. For the family tablet, we advise a strong tablet cover. This way, you're sure the tablet will survive an accident.
Tablets for children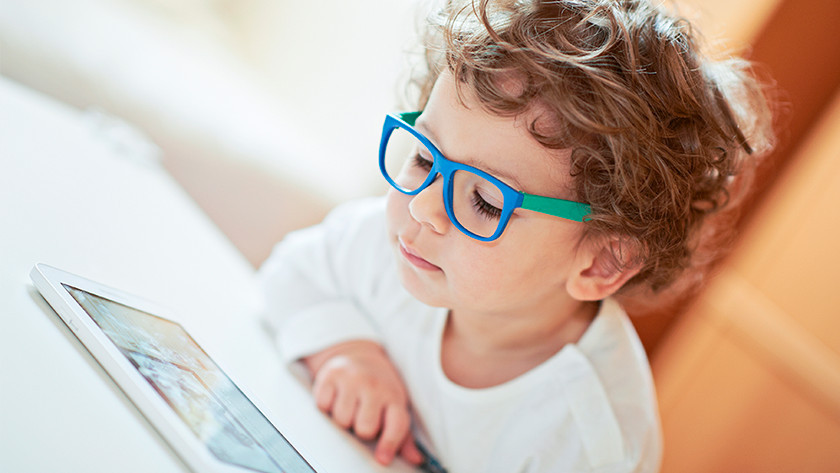 Are you looking for a tablet for your children? Choose a children's tablet or a tablet with a kids mode. Children's tablets by the brand Kurio come with many educational apps and games that even the youngest children are able to use. With the parental mode, you're in control of the available apps and settings such as a screen time limit. A tablet with a kids mode is suitable for children that are a little older. In this case, use a tablet with a sturdy kids cover and possibly buy headphones with the tablet.
Student tablets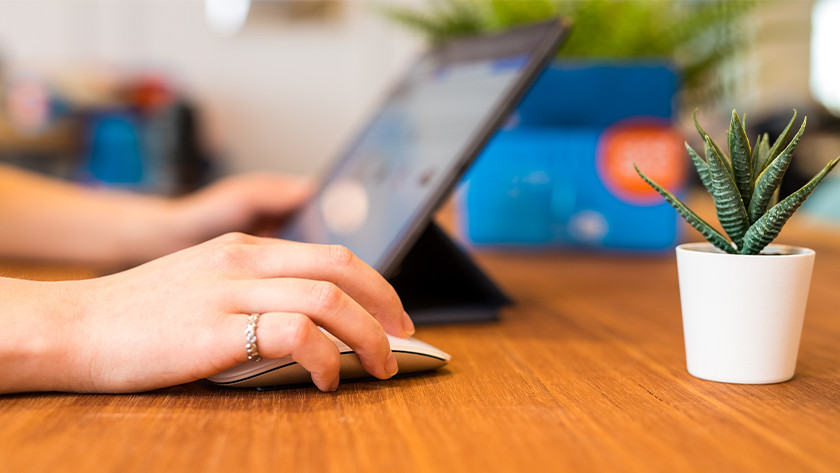 A student tablet is a good solution for school. A tablet weighs less and is more compact than a laptop and easily fits into your bag. You use the tablet to watch classes or make presentations. With a keyboard cover, you change your tablet into a small laptop and you quickly type reports and emails. Use a stylus to take notes easily during a class. At night, you use the tablet to relax while watching your favorite Netflix series.
Tablet for business use
A tablet for business use comes in handy when you have to travel a lot for work. A tablet is more compact than a laptop. This way, you can easily take it anywhere. You use the tablet to take notes and prepare or give presentations, for example. A tablet keyboard cover will take your productivity to the next level. Do you also want to use the internet on the tablet without WiFi connection? Then choose a tablet for business use that has 4G connectivity.
Also online on the go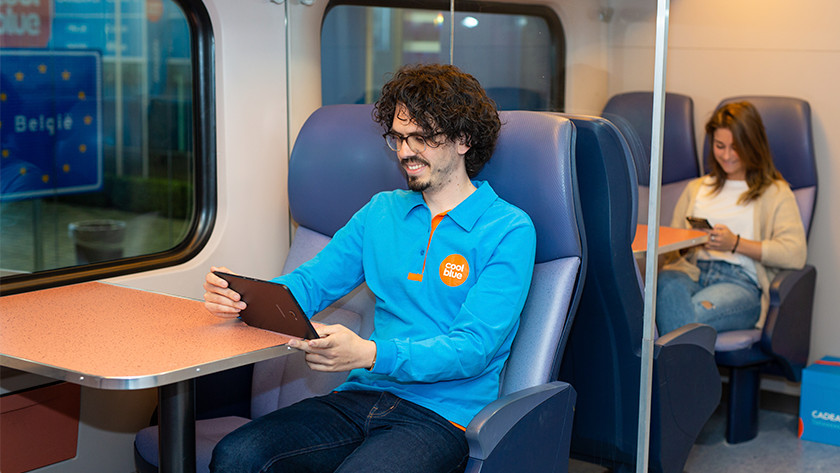 Are you always on the go and are you looking for a tablet for entertainment or productivity? Choose a tablet that has 4G connectivity. You can use the internet without WiFi. This way, you're always accessible on the go, and it's possible to scroll through your social media timeline or play online games anywhere. Note: to connect to the 4G network, you need a SIM card with a mobile data plan.
Tablet for graphic use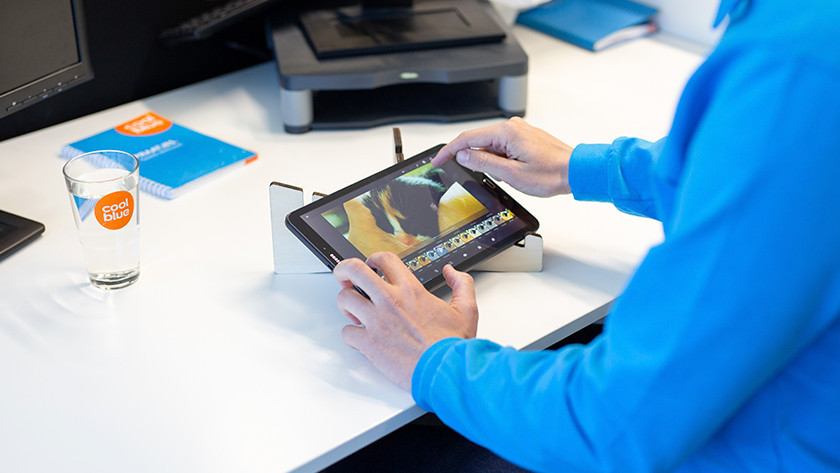 Tablets for graphic use are the real powerhouses. On the tablet, you use demanding apps for photo and video editing without any stuttering. The tablets have a high resolution and enough storage for all your apps, photos, and videos. The storage can be expanded using a memory card. Choose a tablet with a stylus or buy a compatible stylus separately to be able to work even more accurately and explore your creativity. The high-end tablets are also suitable for more demanding tasks, like playing 3D games with the highest settings.
Did this help you?