Help with choosing a tablet
Tablets come in all shapes and sizes. A small basic model allows you to check your email and social media, while heavier models can tackle demanding programs and games. Some tablets are great for on the go. In this article, I'll help you choose the tablet that fits your usage best.
---
Choosing a tablet
Which tablet is most suitable for you depends on several things. Before making your purchase, consider if you want to use your new tablet for one or more of the following things:
Watching movies in Full HD
Taking photos and videos
Gaming
Internet, social media & simple games
Intensive photo and video editing
Tablet for children
On the go
What screen size do I need?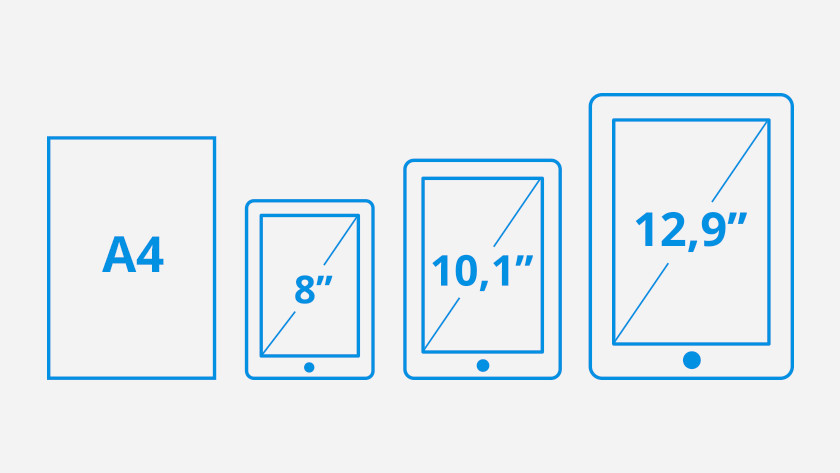 The screen size is the distance from the bottom left to the upper right corner, not taking bezels into consideration. The most common size for a tablet is 10 inches, that is about 25 centimeters. That is a little bigger than a standard notebook (A5 size). It's easy to take those and smaller 7-inch and 8-inch models on the go. Do you want to watch movies or series on a bigger screen? Choose a 13-inch tablet (33 centimeters) instead, those are a little bigger than an A4.
Use your tablet on the go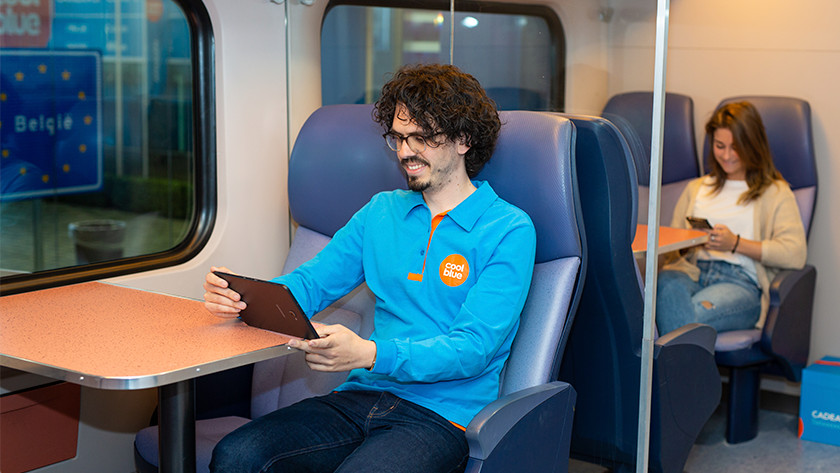 Compared to laptops, tablets are easy to take with you. 7-inch and 8-inch models are the most useful for on the go. They have an 18-inch screen size, or less. Making them about the same size as a standard notebook (A5). These tablets have an average weight around of 300 grams, which is even less than a can of Coca Cola. Choose a tablet with a 4G module if you also want to use internet on the go. Note:
7-inch or 8-inch screen size.
If needed, 4G for mobile internet
Internet, social media, and simple games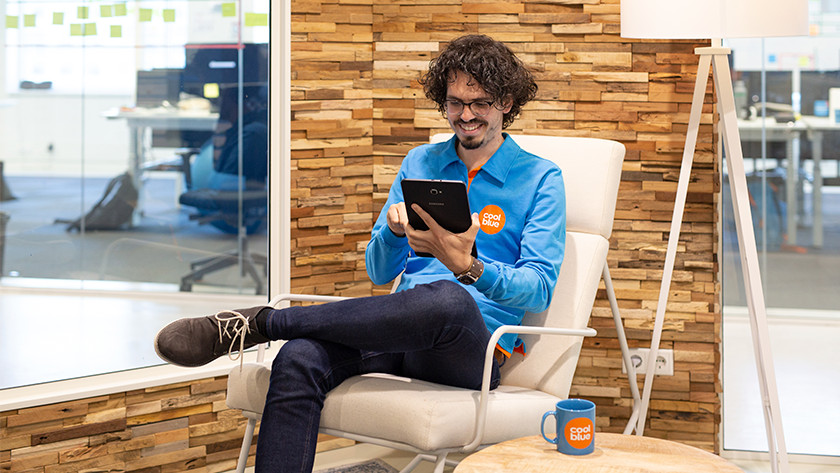 You can use any tablet for checking your social media, watching YouTube, and play simple games like Candy Crush at home. Keep in mind that not all tablets support mobile internet. You'll need WiFi if you use a tablet without 4G. Also mind your storage space. 8 or 16GB might not be enough if you download a lot of apps. When it comes to Android tablets, it's easy to expand the storage up to 256GB with a memory card.
Watch movies and series in Full HD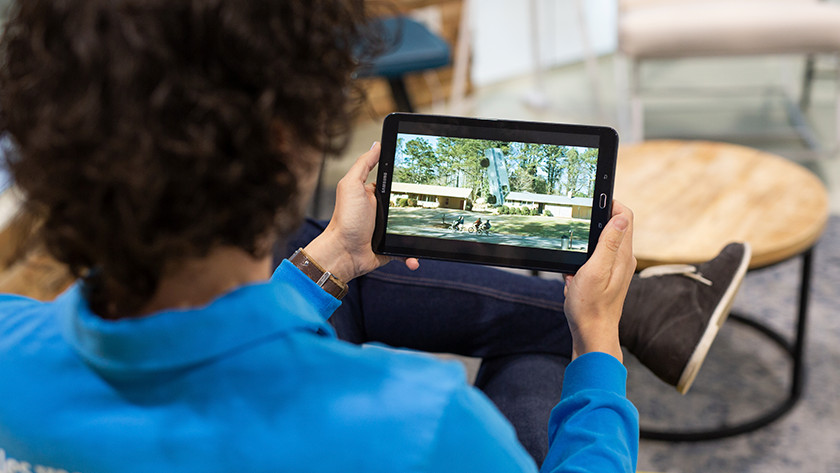 With a tablet you can watch an episode of your favorite Netflix series in bed. Do you like to watch in Full HD? For that kind of detailed rendering, you need a resolution of at least 1920x1200. In addition, the aspect ratio is important. With 16:10 and 16:9, your screen will be completely filled with your favorite movie or series. 4:3 screens are wider, which is convenient for browsing. This ratio is not ideal for films, because your image at the top and bottom is partially filled with black edges. So choose:
A resolution of at least 1920x1200 pixels
Shoot sharp photos and videos, making video calls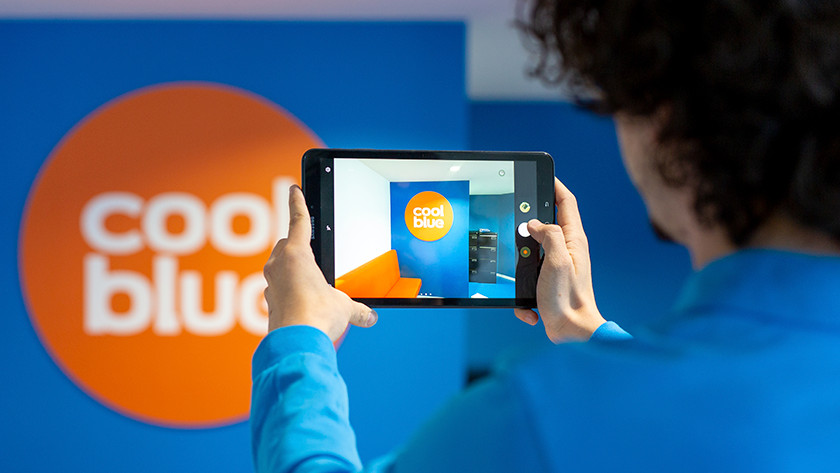 A good camera on your tablet allows you to capture fun moments, such as your cat playing, in a sharp way. An 8 megapixels rear camera works best for this. Combine it with a 5 megapixels front camera if you also want to take sharp selfies. This is also useful if you want to make video calls, something tablets are more suitable for because they have bigger screens than smartphones.
A 5 megapixels rear, and a 2 megapixels front camera are sufficient for basic use.
You get a better result with a rear 8 megapixels camera and a front 5 megapixels camera.
Intensive photo and video editing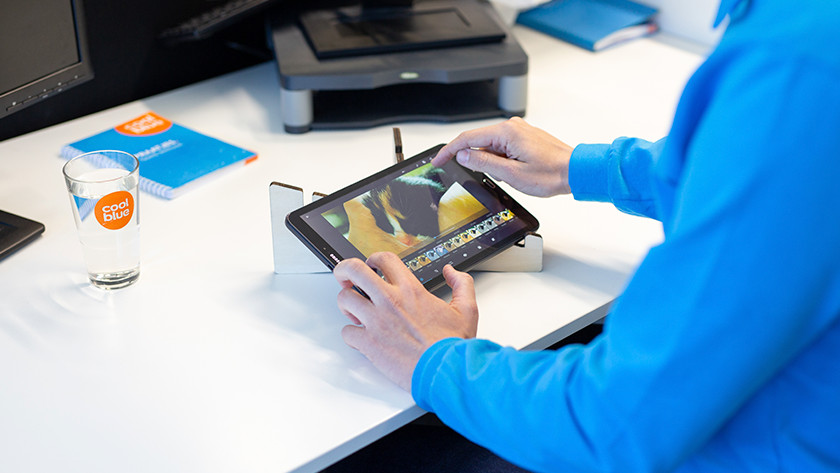 Do you want to edit photos with Adobe Photoshop Express or edit videos for your vlogs? Then you'll need a tablet with enough processing power to handle demanding programs. Choose a tablet with a minimum of 2GB RAM and a Quad-Core processor with 1.5GHz clock speed. This makes your tablet deal with demanding tasks without freezing or becoming very slow. Choose:
At least 2GB RAM, ideally 3GB or 4GB
1.5GHz Quad-Core processor
Playing graphically demanding 3D games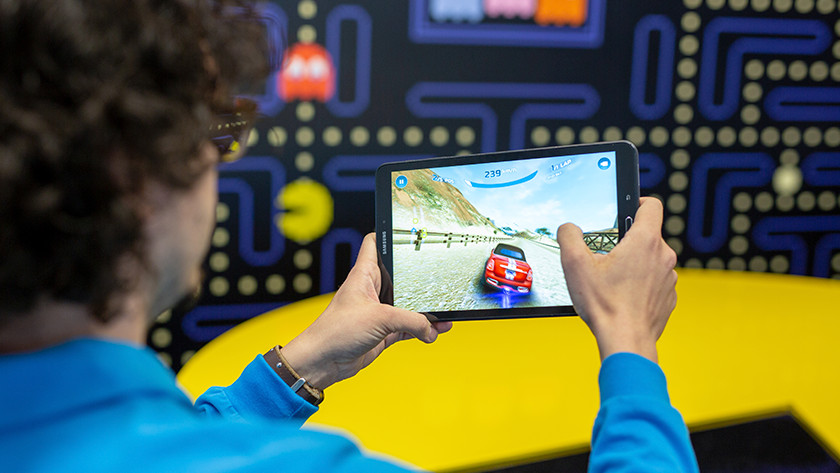 Do you want to do more than play Candy Crush and don't want your tablet slowing down while playing 3D games? Choose a minimum of 2GB RAM and at least a Quad-Core processor with a clock speed of 1.5GHz. To be able to see all details of your games, you'll need a Full HD resolution. For gaming, you'll need:
At least 2GB RAM, ideally 3 or 4GB
1.5GHz Quad-Core processor
Full HD resolution