What are the differences between the HP product series?
HP laptops are divided into different product series. From the Pavilion to the Omen, and from the ProBook to the Spectre, you can read about the properties of each product series below.
---
HP Essential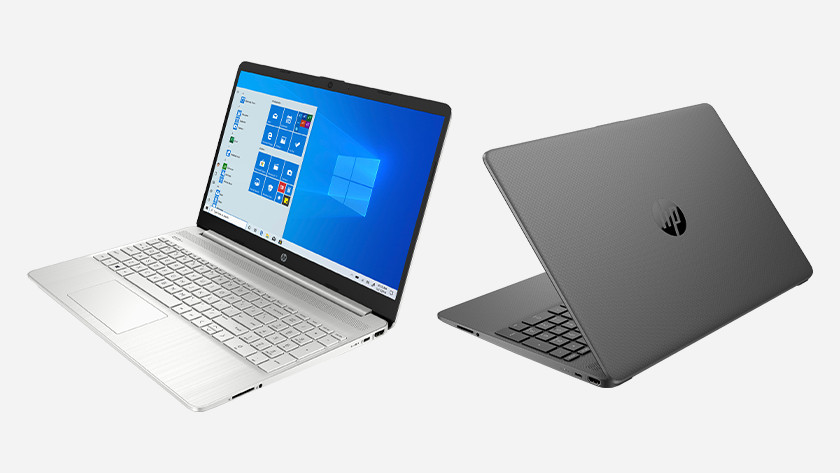 Are you looking for a laptop without a lot of fuss and for a good price? That's what the HP Essential series is all about, with laptops like the HP 15s and the HP14. You can choose from laptops suitable for simple tasks like browsing the internet and text processing. An HP Essential laptop only has the essential specifications and a less sturdy plastic casing.
Pros of the HP Essential:
A lot of choice
Easy to use
Most affordable choice
HP Pavilion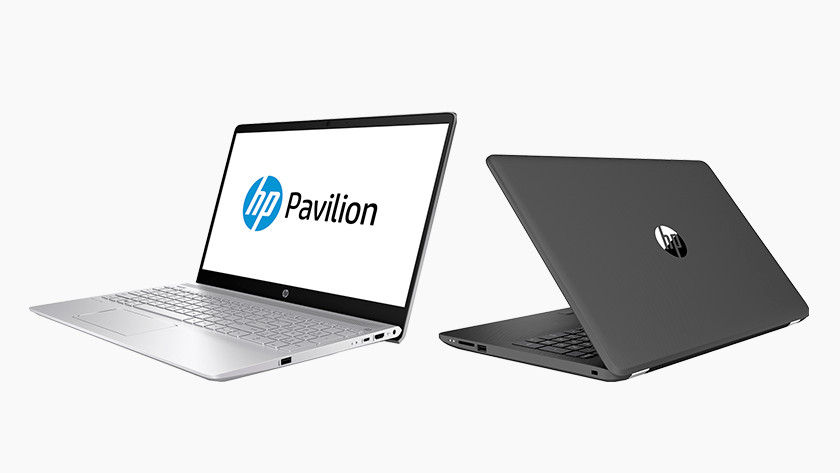 If you go for an HP Pavilion, then the choice is really yours. The Pavilion is available in almost all inch sizes. These reliable laptops all have an IPS panel, which ensures that the colors on the screen always look bright. There are also models with much more processing power, which you can use to edit videos in 4K, for example. The Pavilion x360 is a laptop and tablet in one.
** Pros of the HP Pavilion:**
Lots of choice
IPS panel
Sound
HP ENVY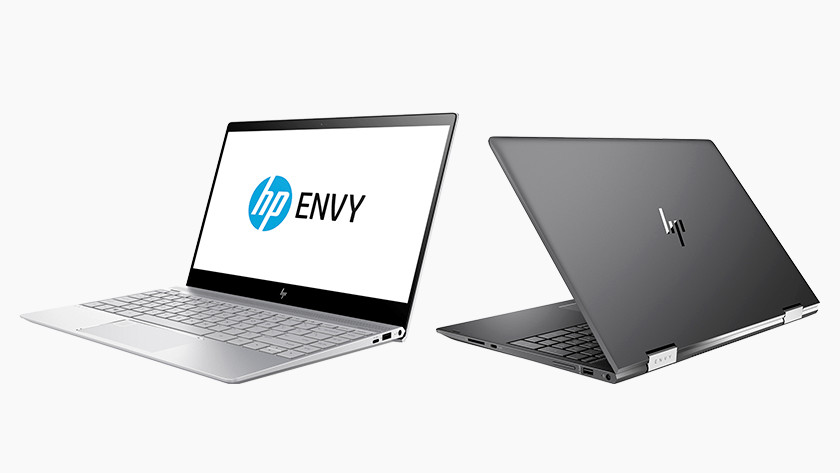 The metal casing of the HP Envy has a sleek look. It also ensures that this laptop can take a beating and that it looks good. Combined with its light weight and small size, it's a laptop that's easy to bring on the go. These laptops are suitable for multitasking and using more demanding software, such as photo editing software. Are you looking for a 2-in-1? Choose the HP Envy x360.
Pros of the HP Envy:
Great for on the go
A lot of processing power
Sturdy metal casing
HP Spectre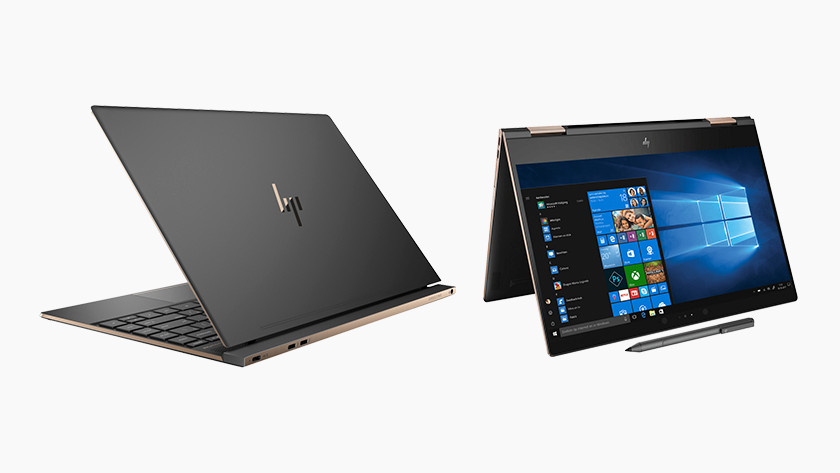 The HP Specter is a real eye-catcher. This laptop offers more than just a nice design, though. The Spectre is lightweight and very thin. You can easily use it to edit photos, for example. Especially when you go for the version with the OLED panel, you'll see the smallest details and your favorite films and series will pop on the screen. HP has a 2-in-1 version for this series too: the Specter x360.
**Pros of the HP Spectre: **
Attractive design
Easy to take with you
Suitable for heavy-duty tasks
HP ProBook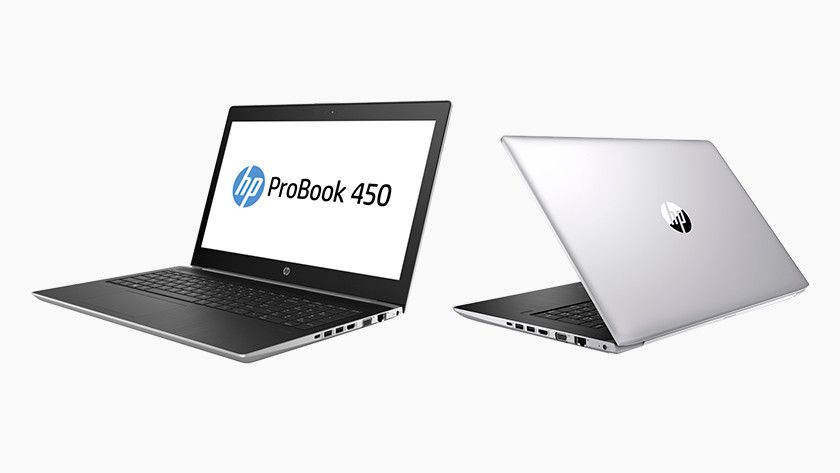 The HP ProBook is an interesting option for business use. These laptops were made with an eye on safety, build quality, and the option to extend the warranty via the manufacturer. You can easily log in with your fingerprint instead of a password, so no one else can access your laptop. In addition, the ProBook can take a beating, some of these notebooks were even tested by the military. This means that they are suitable to work on in extreme conditions, such as dusty environments.
Pros of the HP ProBook:
Business use
Safe and sturdy
Extendable warranty via HP
HP EliteBook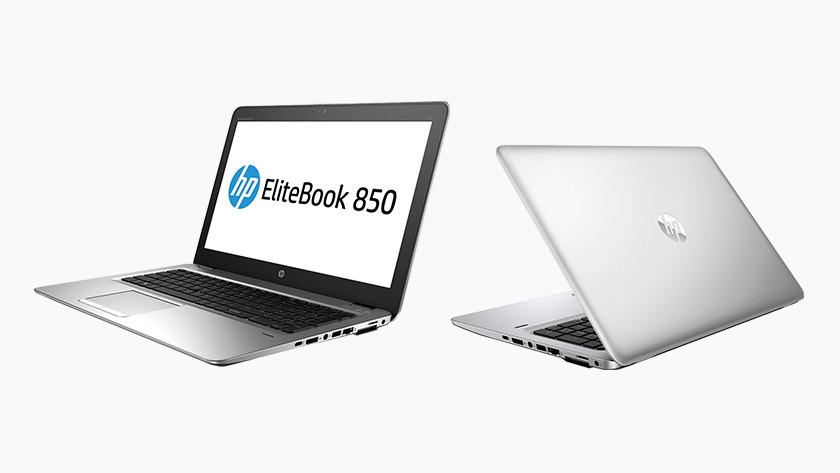 Just like the ProBook, the HP EliteBook is intended for the business user. But the EliteBook steps up the game. If you're an office employee, freelancer, or travel from customer to customer, this EliteBook is a good choice for you. That's because these laptops have extra options to store files securely, such as a TPM chip and a fingerprint scanner. In addition, they have an excellent build quality and an aluminum casing. You can even expand the EliteBook warranty via HP.
Pros of the HP EliteBook:
Business use
Sturdy aluminum casing and extensive security functions
Extendable warranty via HP
HP Gaming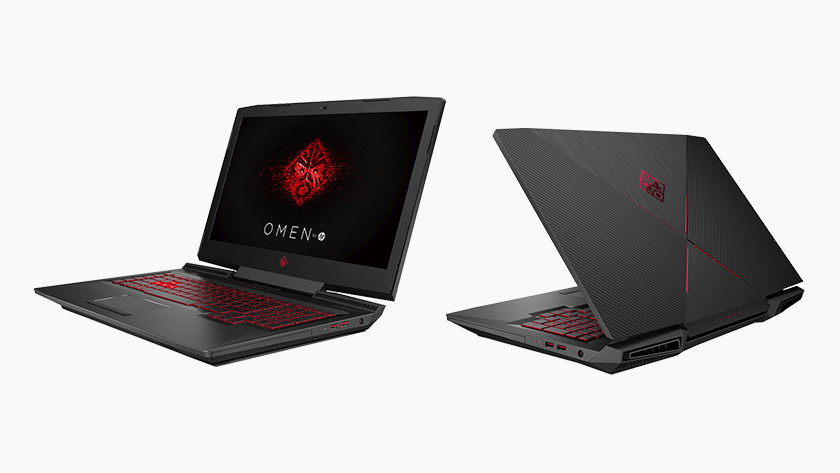 As a gamer, you can choose between 2 HP laptops. HP Omen laptops have an RTX series video card, a screen with a high refresh rate, and a keyboard with RGB lighting. Don't want to settle for anything less than the very best? The HP Omen is a good choice for you. Do you want to use your laptop for gaming, but don't want to pay too much? In that case, the HP Pavilion Gaming laptop will suit you better.
Pros of the HP Pavilion Gaming:
Affordable gaming
Lots of choice
Sleek design
Pros of the HP Omen:
Gaming on ultra settings
Screen with a high refresh rate
Powerful video cards
HP Chromebook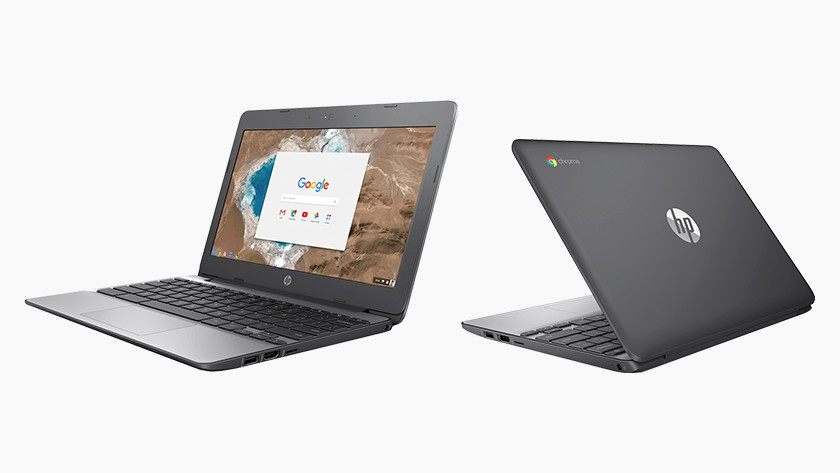 Working and storing your documents in the cloud makes them less susceptible to viruses and it's energy-efficient. In the Chrome OS operating system, you can log in with your Google account and you can only work with apps like Gmail and Google Docs or apps from the Google Play Store. The system doesn't require a lot of processing power, which makes the HP Chromebook energy-efficient. That means you can easily be out and about for a day without having to charge your Chromebook in between. Keep in mind that Chrome OS doesn't support any Windows programs.
Pros of the HP Chromebook:
Runs on Chrome OS
Good price
Energy-efficient
Personal advice in the stores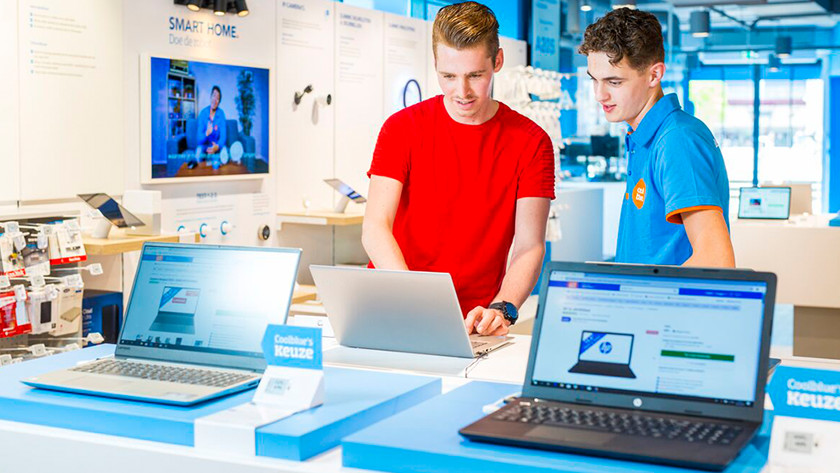 Do you prefer to hold and test all of these different types of HP laptops first? Or do you want personal advice from an expert? Make an appointment to visit our store. We'll take our time to help you out. And if you've made up your mind, we'll set up your new laptop for you right away.
Did this help you?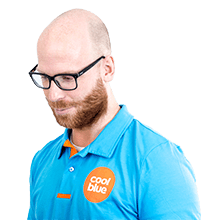 Article by: