Everything on iPhone upgrade
With iPhone Upgrade, you can trade in your iPhone for a new iPhone in the Coolblue store. You can choose if you want a discount on your new device or if you want CoolblueCredit that you can use another time. In the store, we'll look for the right device for you with accompanying accessories. Are you curious to how this works? In this article, you can find everything you want to know about iPhone Upgrade.
---
What is iPhone Upgrade?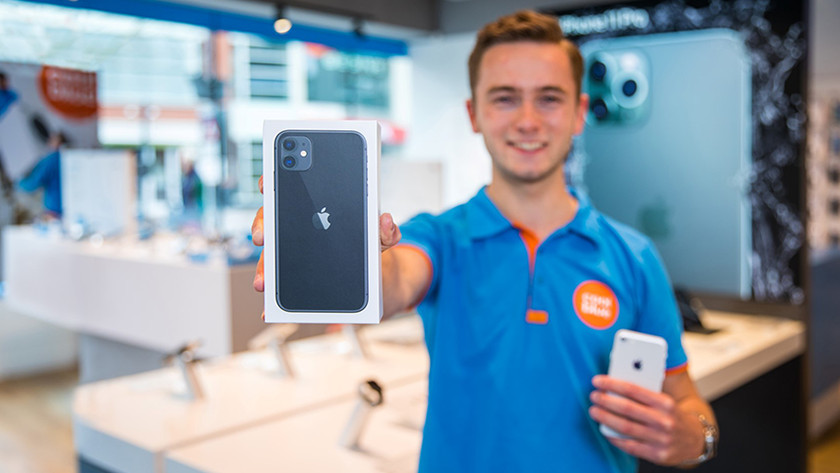 With iPhone Upgrade, you can trade in your Apple iPhone for a discount on a new one. These are the most important reasons to trade in your iPhone at Coolblue:
Receive a discount on your new iPhone right away or choose CoolblueCredit to use another time.
We help you choose an iPhone and the right accessories.
We safely remove all data from your old iPhone.
The iPhone you handed in will get a second life.
Make an appointment online to visit the store and bring your old iPhone.
What's your iPhone worth?
There are two ways you can use the trade-in value for your iPhone:
Use the trade-in value from your old iPhone directly in the store to receive a discount for your new iPhone.
Purchase a new iPhone and directly receive the trade-in value as CoolblueCredit on your Coolblue account. This way, you can use the trade-in value for one of your next purchases via the Coolblue website. The CoolblueCredit is valid for 1 year and is always more than the direct trade-in value.
We're happy to explain to you how you can calculate the trade-in value of your iPhone yourself.
Make a backup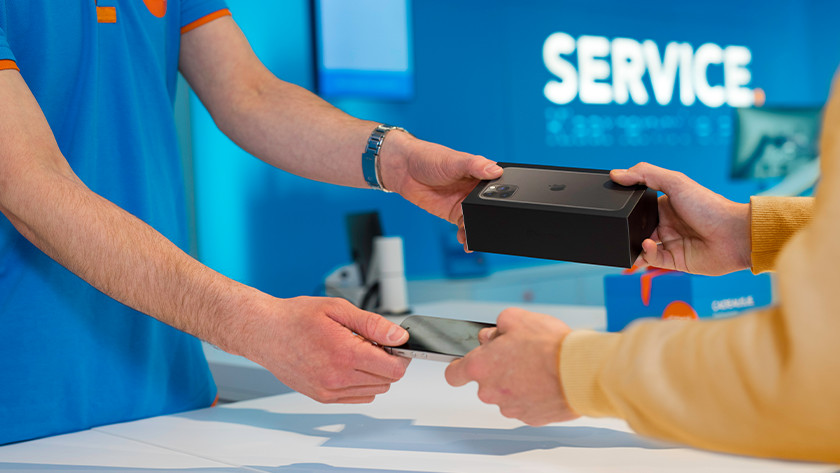 Because you leave your old iPhone with us, it's important to make a backup via iCloud beforehand. Via the backup, you can put all your old information on your new iPhone when you're home again. You can follow the steps in our advisory page on transferring information. We'll still remove the information from your old device. This way, you can say goodbye to your old iPhone without worries.
Look for the best iPhone for you together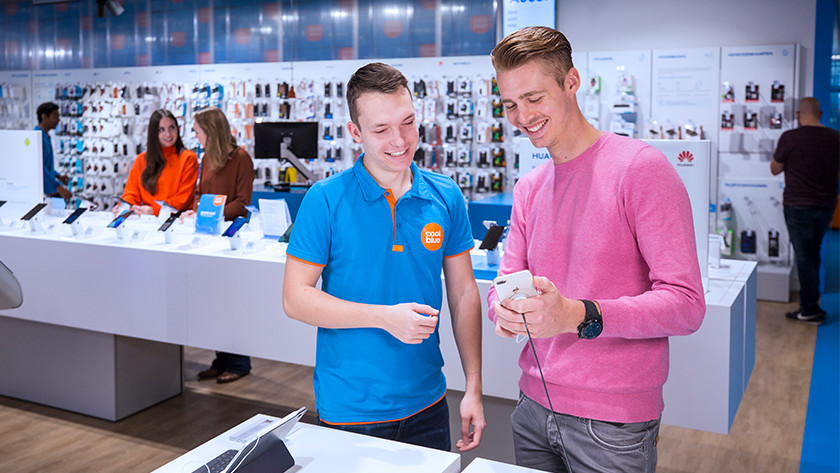 Haven't made up your mind yet? Our advisor can help you choose the right Apple iPhone and can tell you all about the different models. That way, you'll find the model that is the best fit for you. You can look at which one lies most comfortably in your hand or which color you like best. And finally, you choose the right accessories that will let you make the most of your iPhone.
How do you prepare yourself for the appointment?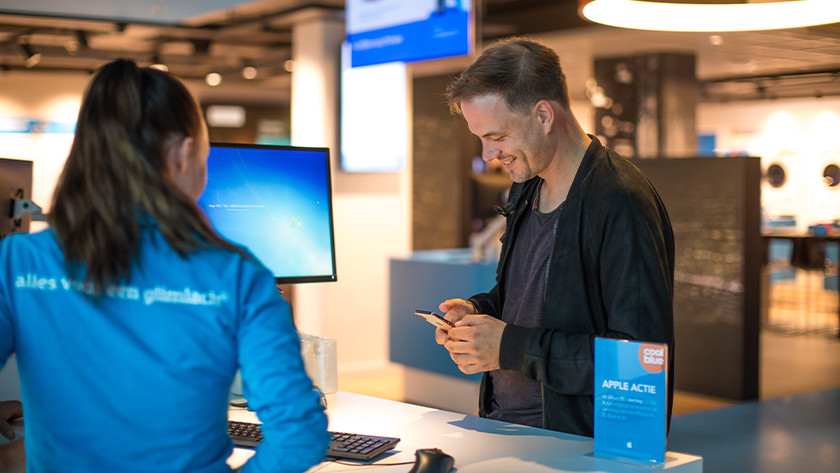 There are 3 things you can do to prepare for the appointment:
Take the iPhone with you that you want to trade in.
Take your Apple ID and password with you. We need this to remove all the data from your iPhone.
Make a backup via iCloud. This way, you can easily put all your information from your old iPhone onto your new device.
Article by: