Expert review of the Nikon D7500
The Nikon D7500 received several awards. If I'm to believe the reviews, that's not entirely unjustified. The camera offers quality photos for the serious hobby photographer. I was curious about this camera and went out with it. In this expert review, you'll discover what I think about the qualities of the Nikon D7500.
---
Nikon D7500
20.9 megapixels, DX CMOS sensor
|
4K Ultra HD, 8 fps, WiFi
|
Camera body without lens
Pros
The D7500 performs well in low light thanks to the wide ISO range and the autofocus system.
With 8 frames per second, you won't miss a single action moment.
The camera records in 4K quality.
Cons
The LCD screen can only be tilted vertically.
The camera has 1 memory slot.
No memory card is included.
First impression
When I unbox the camera, I notice the extensive settings. I see twice as many options as I'm used to on the large dial. On the other side of the camera, I find two dials to select certain settings. There are even more buttons next to the fold-out screen. But the camera doesn't look cluttered. I'm also pleasantly surprised by the extra screen at the top of the camera and the large fold-out screen.
Image quality
Sharp, detailed images with bright colors
This camera stands out in image quality. The photos I take are very sharp, detailed, and have bright colors. This is thanks to the Nikon DX sensor, which is comparable with a sensor of APS C format with 20.9 megapixels. But the quality is mostly guaranteed by the RGB measurement sensor of 180,000 pixels and the advanced system for object recognition. Because of this, my photos weren't overexposed in case of a large light contrast. I could also capture fast-moving objects with it sharply.
Lighting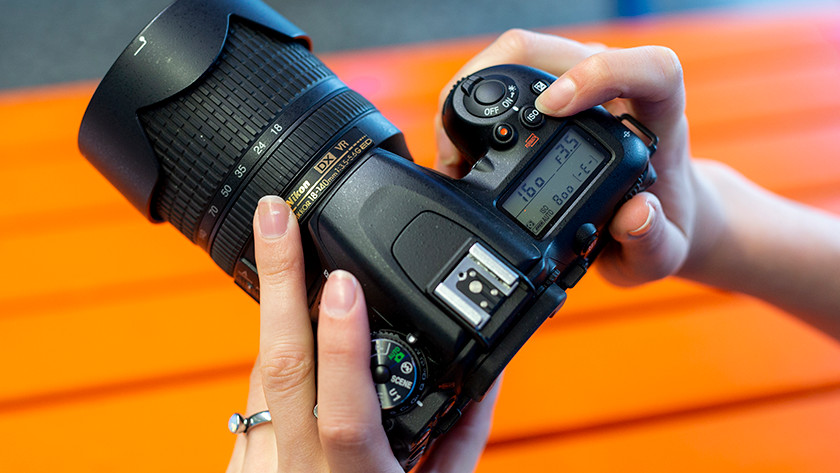 No more noise thanks to extremely high ISO values
Nikon SLR cameras are known for their good ISO system. This camera also has an impressively high ISO value. The maximum value of 21,500 can be expanded to 1,640,000. I don't ever actually use these values for my photos, but it does say something about the ISO options in the lower regions. In low light, I could take very detailed photos. The camera makes optimal use of the available light. So noise is a thing of the past with this camera.
Action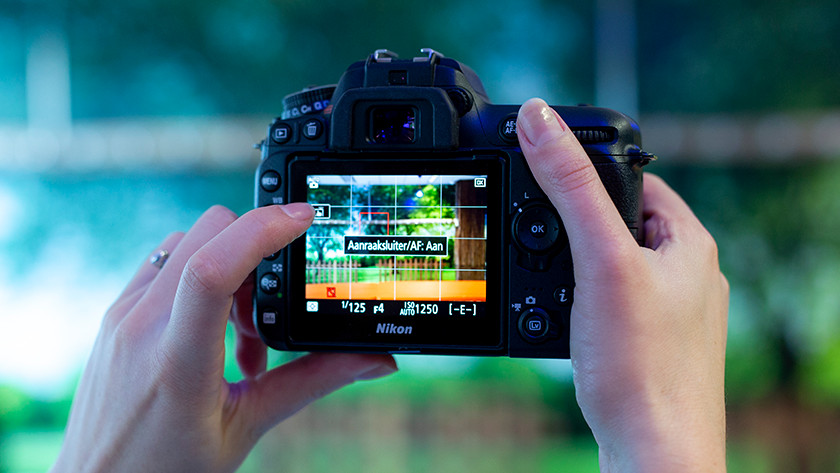 An expansive autofocus system for fast focusing
I could choose from an autofocus system with 51 focus points while focusing, 15 of which were cross sensors in the middle. I could focus very precisely with this. Thanks to the advanced object recognition, the camera could switch focus areas fast. The tracking function ensured my moving objects always remained sharp. I even managed to do this with relatively small objects against a distracting background. The high framerate of 8 fps also helped with focusing.
Record videos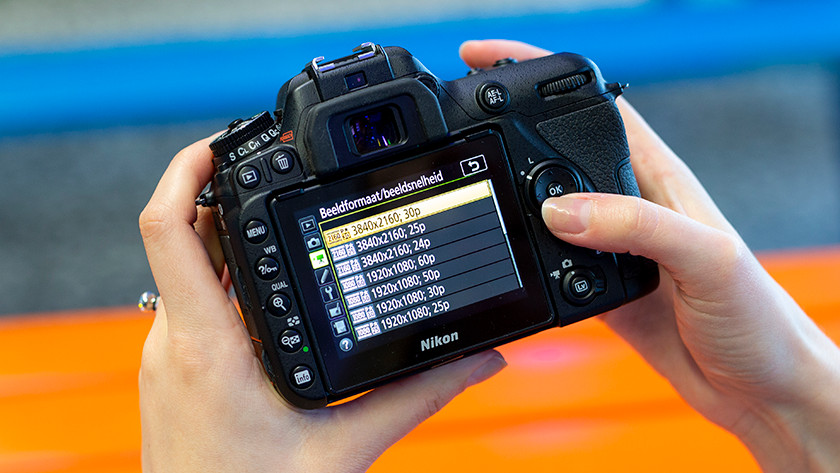 Function that helps recording time lapse videos
I could record videos with this camera in 4K quality and at 30 frames per second. The camera is also very suitable for making time lapse videos. This is because it has a special time lapse function which, combined with the integrated interval timer, allowed me to record these kind of videos in 4K quality. You can make a slow motion video in Full HD quality. You get a framerate of 60 fps with this. Thanks to the image stabilization, you can easily record freehand.
Physical elements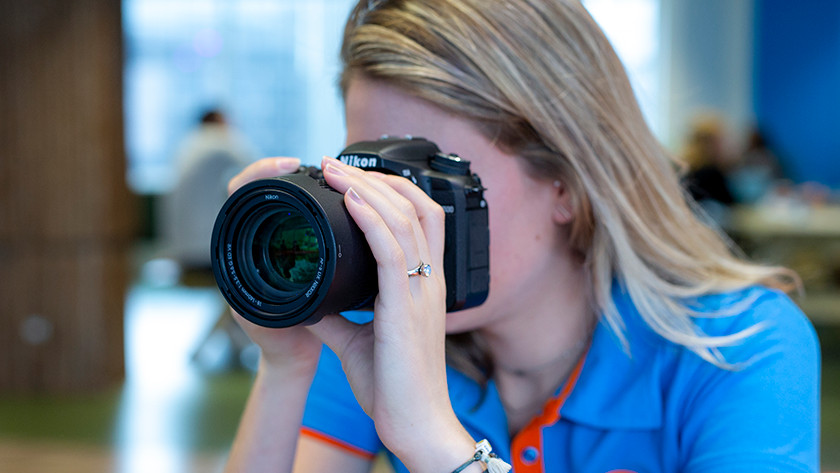 Camera fits comfortably in the hand despite its weight
Of course, a camera with so many features isn't lightweight. Especially with a heavy lens on it. But I think the camera fits comfortably in the hand, despite its weight. I did feel getting started with this camera was an ordeal, as it has so many buttons. But this is a plus for the serious hobby photographer, of course. This kind of user is probably also very happy with the screen at the top of the camera which shows the settings.
Conclusion
In terms of options and price range, this is clearly a camera for the photographer who's serious about photography. The image quality is really impressive. With such an image sensor, RGB measurement sensor, fast autofocus, and such high ISO values, you exclusively take beautiful photos. The videos are also of high quality. Finally, it's also a pleasure to work with this camera, thanks to the various useful buttons and dials.
Did this help you?