When can you put your freezer in the shed?
The basement or shed is a logical place to place an (extra) freezer. You suddenly have enough space for a large stock of frozen vegetables, pizzas, and popsicles. Not every freezer works in a cold environment, though. Whether you can place a freezer in the shed depends on the climate class of the freezer and the ambient temperature in the basement or shed.
---
I have an insulated shed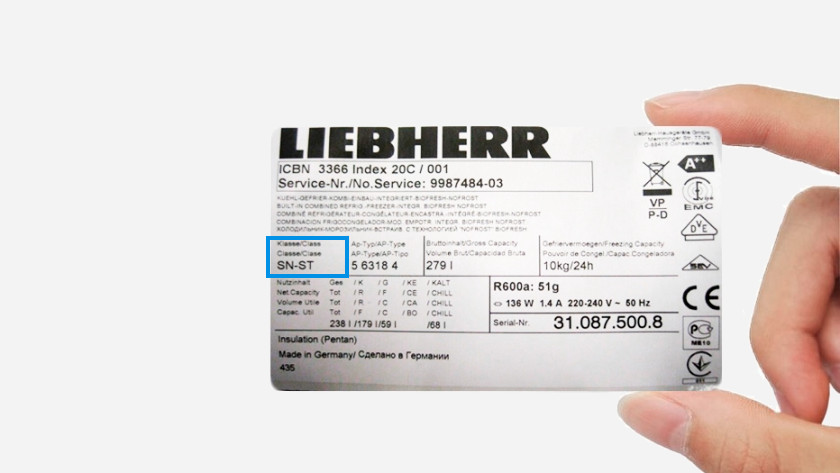 If your basement or shed is never colder than 10 degrees Celsius, you're almost certain that your shed is insulated. In that case, a freezer with a minimum ambient temperature of 10 degrees Celsius is suitable to place in your shed. To know the minimum ambient temperature of the freezer, look at the ambient temperature of the appliance. All freezers with climate class SN, SN-T or SN-ST have a lower limit of 10 degrees Celsius.
My shed isn't insulated
If your shed isn't insulated, you need a freezer that will continue to operate at a lower ambient temperature. There's no climate class for this temperature yet, but a number of brands guarantee proper functioning. Some manufacturers guarantee, outside the climate class, proper functioning in a minimum of 5 degrees Celsius or even -15 degrees Celsius.
What are the different climate classes?
| | | Minimum temperature (degrees Celsius) | Maximum temperature (degrees Celsius) |
| --- | --- | --- | --- |
| N | | 16 | 32 |
| ST | | 16 | 38 |
| T | | 16 | 43 |
| SN | | 10 | 32 |
What happens if the shed is too cold for the freezer?
If a freezer with climate class SN is in a room that's too cold, it won't work properly. The maximum freezing temperature drops, which means products will be preserved less well. When the temperature drops below 5 degrees Celsius, the freezer is no longer able to freeze; bacteria will spread and spoil your supplies.
Ambient temperature too low?
Do you think your basement or shed is too cold for a freezer? In that case, it's smart to isolate the space, so you'll prevent the temperature from dropping too far. To make sure the shed isn't too cold, hang up a thermometer.