Which mechanical switch suits you?
The best clans, streamers, and professional gamers swear by it: mechanical gaming keyboards. The so-called mechanical switches (also called cherries) make the difference with these keyboards. But how exactly does a mechanical switch work? And which type of cherry switch suits me? In this article I'll answer all these questions.
---
1. How does a mechanical switch work?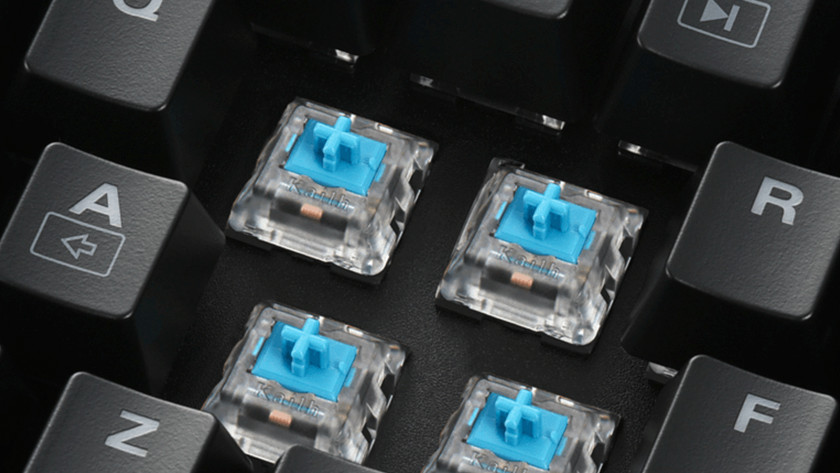 Mechanical keyboards register keystrokes by pressing an individual mechanical switch underneath each key, also called a switch. A mechanical switch consists of a base, a spring, and a stem. The shape of the stem at the base of the switch determines the type of switch. The stem makes contact with the spring that registers the keystroke (the actuation point).
More sensitive
Unique features
Interchangeable keycaps
2. Which types of switches are there?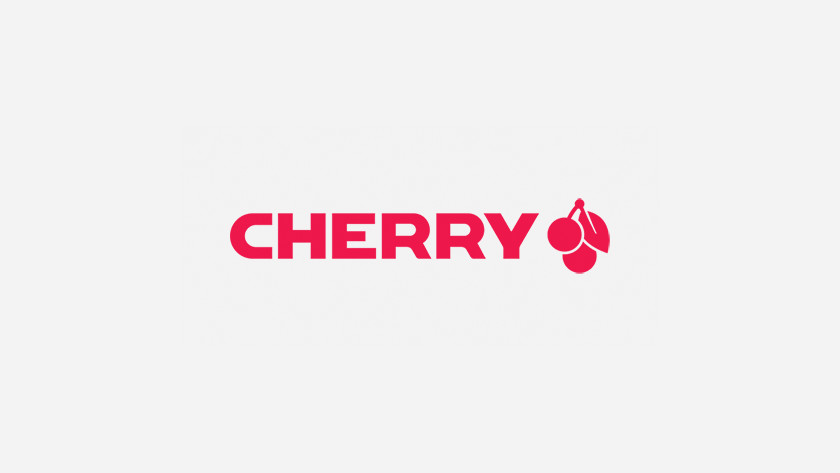 Most switches are made by the Cherry company. This company has been making mechanical switches for 3 decades and is therefore the most well-known name on the market. Some companies use other or homemade switches. You also see switches like Kailh or the Romer G. No matter which brand you use, the core properties of the different colors remain the same. In this article we'll look at the most popular switches: red, blue, and brown plus the new optical switches.
Cherry MX Red (gamers)
Red switches are linear switches. This means that the keys require less force to press, but that you don't feel or hear when the key is registered. The red switch is popular with gamers because these switches respond faster and they require less force to hold down a button.
Force to point of actuation: 45 grams
Cherry MX Blue (typists and programmers)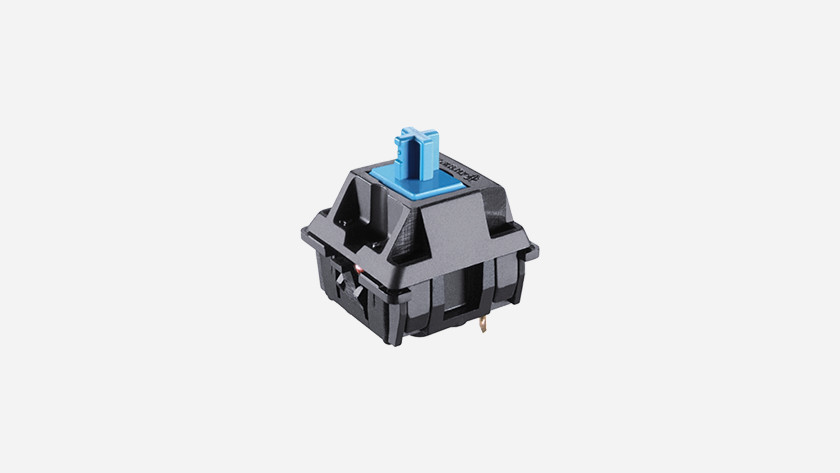 Blue switches are so-called clicky switches. With blue switches, you'll hear a click when a keystroke is registered. This comes in handy when typing, programming, and playing strategy games. Since you feel exactly when you register a key, you don't have to press the key all the way. This makes your fingers less tired from typing.
Clearly noticeable and audible feedback
Colleagues and family members are bothered by your typing
Force to point of actuation: 50 grams
Cherry MX Brown (all-round)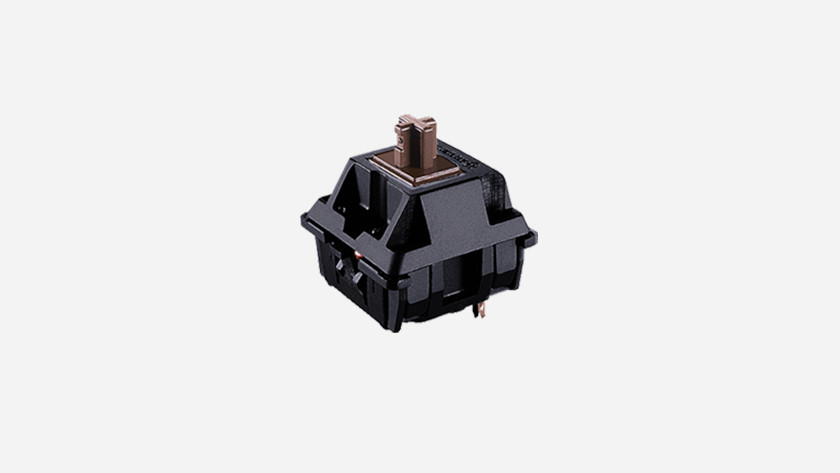 Brown tactile switches are basically a compromise between red and blue switches. Brown switches have a quiet but noticeable bump when you reach the actuation point. The brown switch also offers counter-force when pressed all the way. This makes it a good choice if you type and game a lot.
Less sensitive than red switches, less feedback than blue switches
Force to actuation point: 50 grams
Optical mechanical (gamers)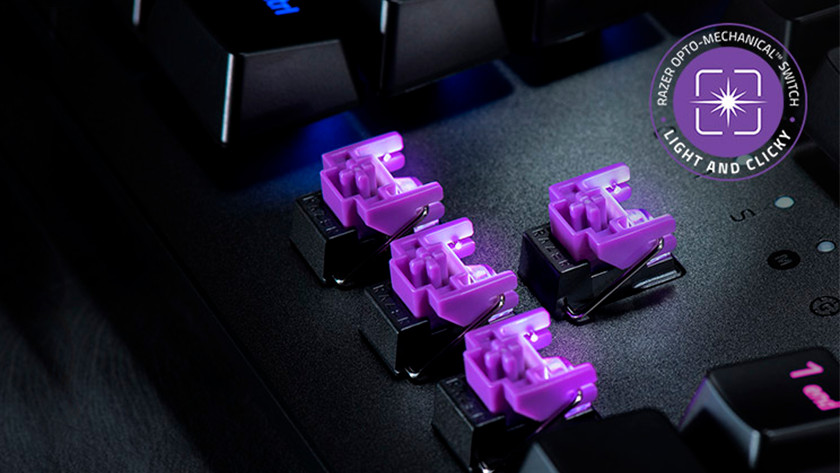 Optical mechanical switches are the answer to the question of how gamers can respond even faster. These switches contain the noticeable and audible mechanics that you also find in a standard mechanical keyboard, but the actual actuation (registration of the keystroke) has changed. The mechanism has been replaced by a light signal, which means that the keyboard really 'sees' when you press a key right away.
New technology
Faster actuation
Force to actuation point: differs per model
Optical mechanical: Razer Huntsman
Wired
|
Chroma lighting
|
Optical switches
The Razer Huntsman is one of the first models with optical switches.
The switches feel like blue switches, but respond faster.
Due to the blue characteristics, the keys make a lot of noise.
3. Choosing
The choice of a type of mechanical switch remains a matter of taste. It's literally based on your feeling. Still can't choose? We'll help you choose a gaming keyboard in 3 steps.
Did this help you?