Advice on gas barbecues
If you regularly want to use your barbecue spontaneously, you can easily do so with a gas barbecue. Gas barbecues come in various types and sizes. You can find the best gas BBQ for you by knowing how many people you want to grill for, what dishes you're going to prepare, and what extra features you want on the BBQ.
---
1. What is a gas barbecue and what type do you choose?
A gas barbecue is a barbecue you use on gas. You connect a gas bottle to the BBQ with a gas pressure regulator and the barbecue is on within 10 minutes. It quickly reaches high temperatures. A gas barbecue offers speed and convenience. In an outdoor kitchen, you can prepare all kinds of different dishes, and with a simple gas barbecue the possibilities are somewhat more limited. Read below which type of gas barbecue suits you best.
Outdoor kitchens and normal gas barbecues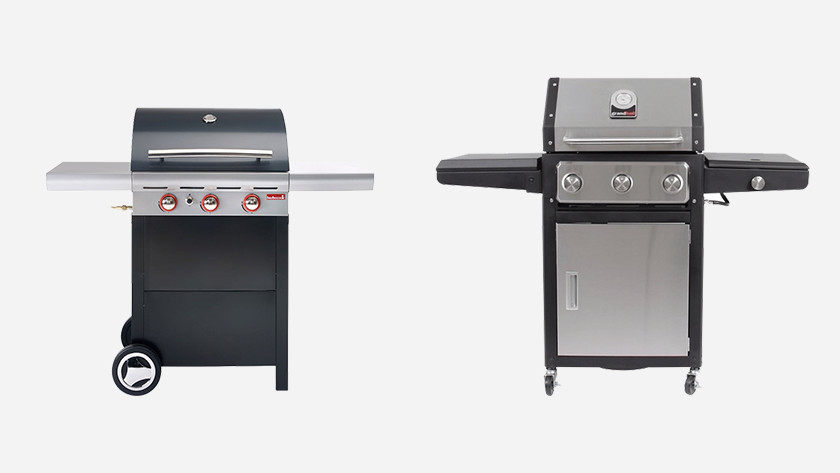 Outdoor kitchens
An outdoor kitchen has a spacious cooking surface, stands on a base or closed cupboard and often has extra workspace in the form of side tables. An outdoor kitchen is actually an extra kitchen in your garden or on your terrace.
Spacious cooking surface
Suitable for large groups
Quickly and accurately adjust the temperature
Suitable for direct and indirect grilling
Has often a side burner
Takes up a lot of space
More expensive than a simple gas barbecue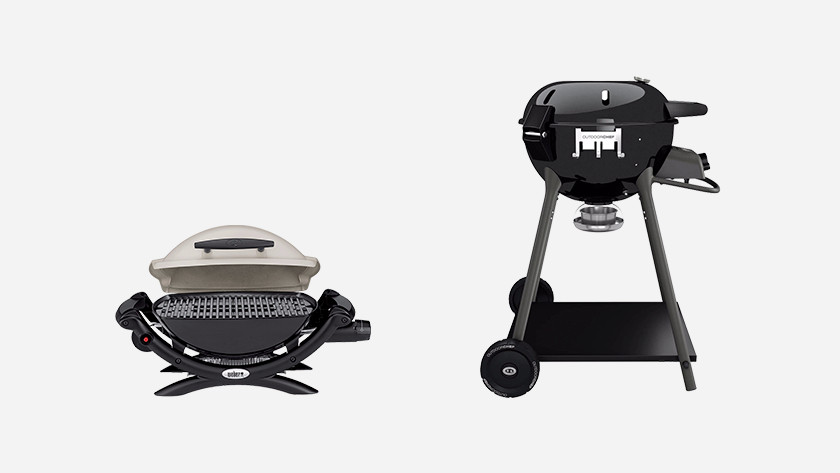 Normal gas barbecues
There are also simple gas barbecues. For example, bullet barbecues that look like a charcoal BBQ but offer the convenience of a gas BBQ. There are also compact gas BBQs that are useful for on the go or in smaller gardens.
Quite compact, so suitable for small garden
Cheaper than an outdoor kitchen
Often a less spacious cooking surface
Suitable for smaller groups
Adapt temperature is not as easy
Mostly suitable for direct grilling
Doesn't have a side burner
How many people do you want to grill for?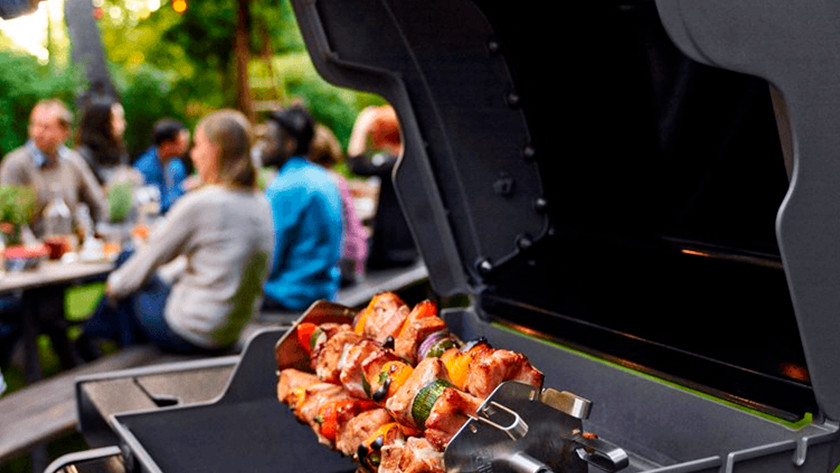 The number of people you barbecue for determines the size gas barbecue you need. For example, if you grill for large groups regularly, choose a gas BBQ with a large cooking surface. Don't forget to take into account how much meat you want to grill at the same time, as well as the size of your dishes.
3. What features should your barbecue have?
Worktop or side table On a gas BBQ with a worktop or side tables, you have more workspace.
Wheels If you want to move your gas BBQ, choose a barbecue on wheels.
Thermometer in the lid With a thermometer in the lid of your gas BBQ, you can accurately adjust the temperature.
Side burner A side burner is a separate burner you can use to heat up dishes. If there's a side burner in a side table, it's often not collapsible.
4. How do you turn on a gas BBQ?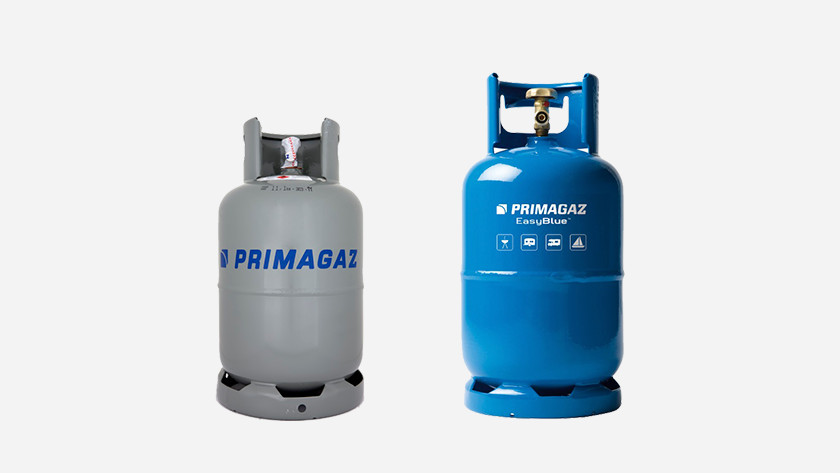 You can only use gas barbecues with a connected gas bottle. There are several gas bottles that are suitable for your gas barbecue. Read below what gas bottle you need for your gas BBQ and how to connect it.
Did this help you?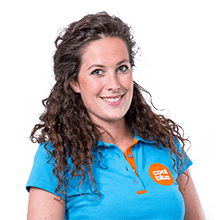 Article by: