Google Assistant for household help
Google Assistant also provides extra comfort with household chores. Think of remotely switching on the kitchen timer, filling your grocery list, and searching for the tastiest recipes. On this page you can read all the things you can do.
---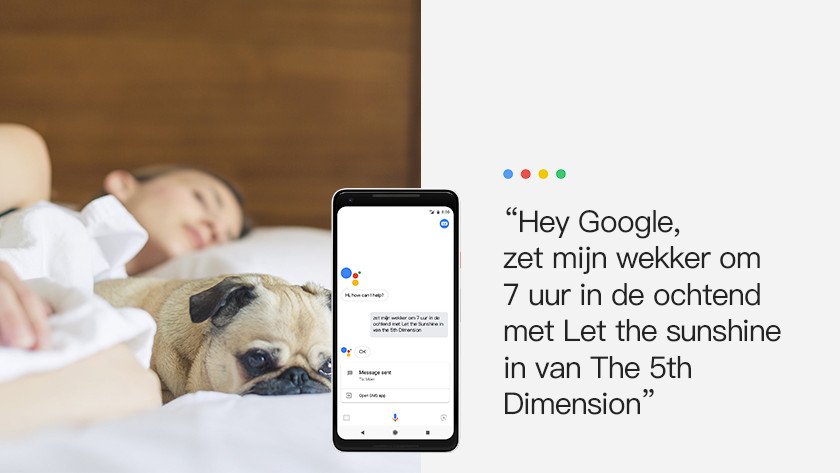 Timer & Alarms
"Hey Google, set the timer for 3 minutes" and you'll get a perfectly soft-boiled (though maybe a little runny) egg. Google Assistant also lets you snooze your alarm or set the time when you want to be woken up. You could combine your alarm clock with your favorite morning hit: "Hey Google, set my alarm to 7 o'clock in the morning with Let the sunshine in The 5th Dimension".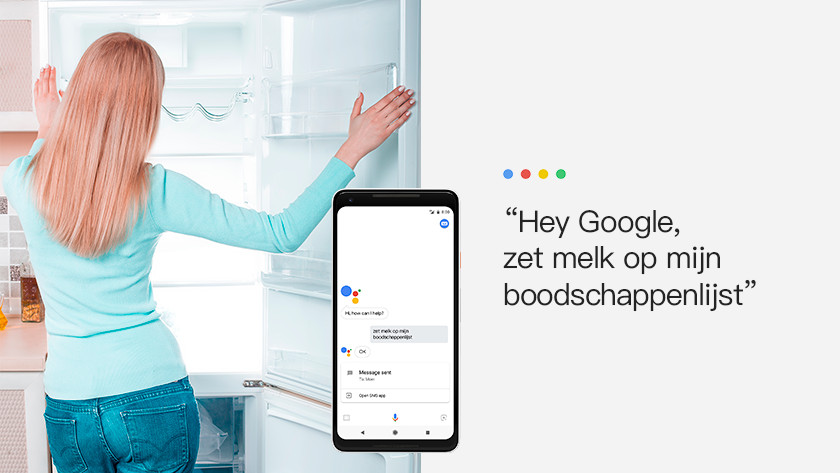 Grocery list & To-do list
You open the fridge and see that there's only a little bit of milk left. Before you forget to buy new milk, you put it on your grocery list right away: "Hey Google, add milk to my grocery list". This also goes for all your to-do's. Say "Hey Google", followed by what you want to remember, and there's a good chance that you'll always have enough supplies, and that you'll stop being so forgetful.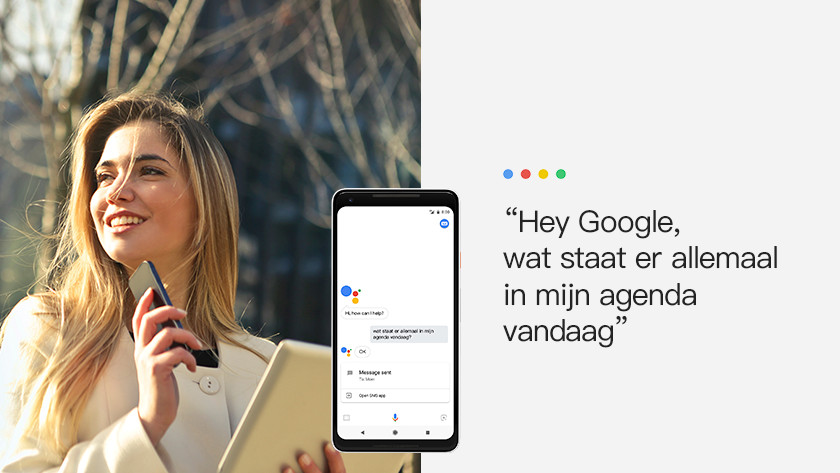 Calendar & Reminders
Link your Google Calendar to Google Assistant to easily add new appointments and reminders to your calendar. "Hey Google, add a lunch with my mother to my calendar on Saturday 13 October at 13:00". You can also have Google Assistant read your agenda for the day to you: "Hey Google, what's in my calendar today?".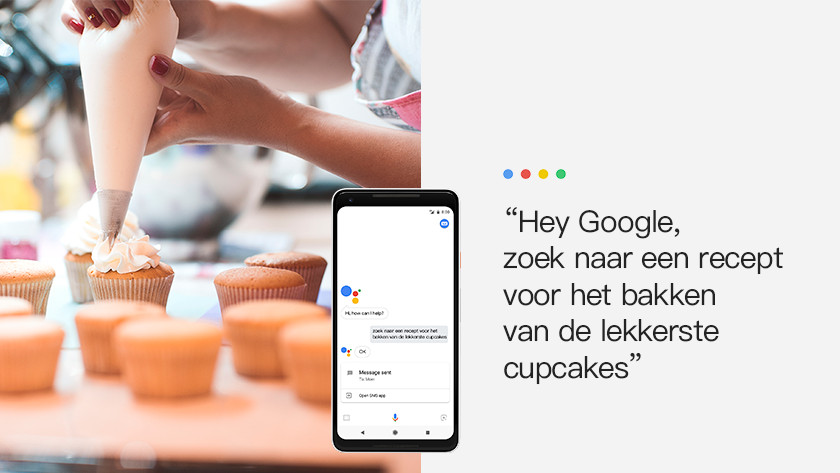 Kitchen helper
Ask Google Assistant for the tastiest, easiest, or most fun recipes on the net: "Hey Google, look for a recipe for baking the tastiest cupcakes". You can also ask the assistant for some dinner inspiration: "Hey Google, what should I make for dinner tonight?".