What is the difference between Google Assistant and Amazon Alexa?
Google Assistant and Amazon Alexa are both market leaders when it comes to voice control systems. There's not really any difference between the two systems. With both systems, you connect smart products and then control them with your voice. To compare the two systems, we'll mainly focus on the elements per platform, such as the apps.
The app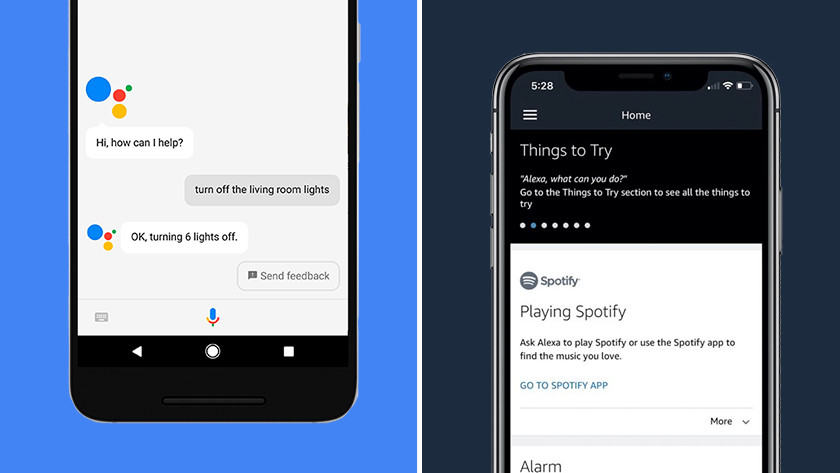 The software of the Google Assistant app and Amazon Alexa app is constantly updated. You'll mainly notice that each platform focuses on different points. For example, Amazon Alexa has many more smart products it can connect with, while Google Assistant has its own cloud service to store your favorite music. What's good to know is that both platforms are compatible with Android and iOS devices. The integration of your existing apps on your smart device is also smooth in both the Google Assistant app and Amazon Alexa app.
The voice assistant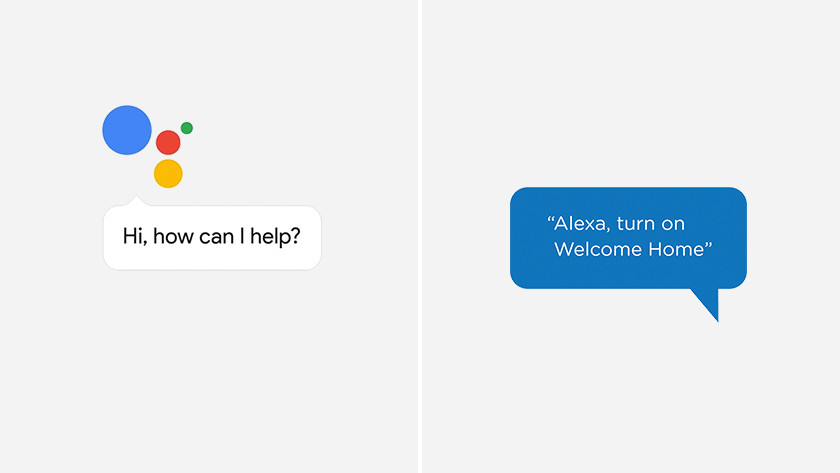 In order to give a command to your voice assistant, you need to start every sentence with a trigger. For Google Assistant it's "Hey Google", for Alexa it's "Alexa". Only after saying the trigger will Google Assistant or Alexa start working for you. In that respect, both voice assistants work similarly. The main difference is in the optimizations from the large companies behind them. Alexa's already reached the stage where you have a few seconds to give a second order or command without starting your sentence with the trigger "Alexa". With Google Assistant, on the other hand, you can choose from a wider variety of voices (like a male or female assistant, for example).
Linkable products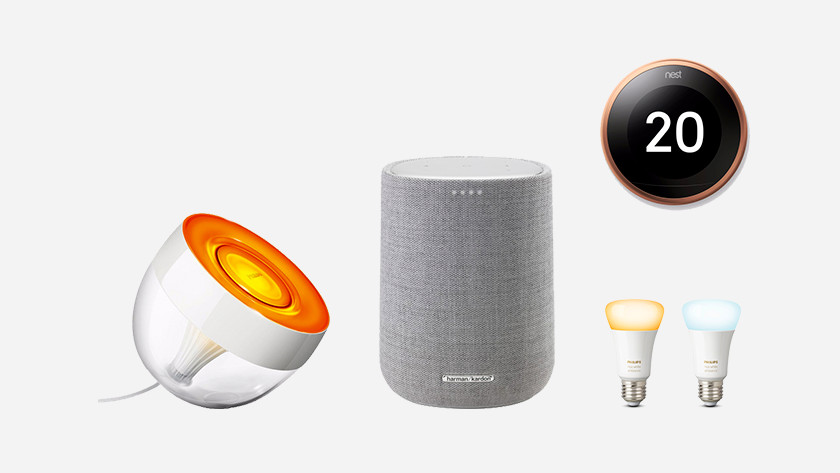 Google Assistant
Google Assistant is currently compatible with over 5,000 smart products. That's a lot more than over a year ago when there were still only 1,000. There's no doubt that the range of connectable smart products continues to grow.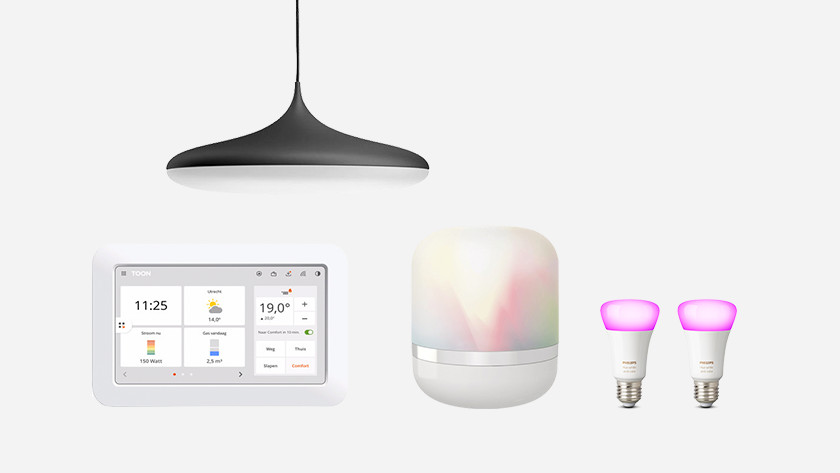 Amazon Alexa
Amazon Alexa also continues to expand the range of connectable products. Alexa is more dedicated to this than Google Assistant. There are currently 12,000 smart products already compatible.
Conclusion
The differences between Google Assistant and Amazon Alexa are minor. Both platforms are market leaders when it comes to voice assistants and both platforms continue to improve. We can't really tell you whether to choose Google Assistant or Amazon Alexa. With both Google Assistant and Amazon Alexa, it's most important that you as a consumer can identify with the platform.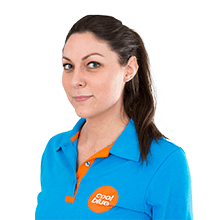 Article by: