How do you place the Claris Pro Smart water filter in your Jura WE6?
The video below explains how to place the Claris Pro Smart water filter in your Jura WE6. It's important that you keep the coffee machine with this water filter free of limescale, because limescale is harmful to the pipes of your appliance. The water filter prevents limescale and you need to replace it about once every 3 months.
---
How often should you replace the water filter?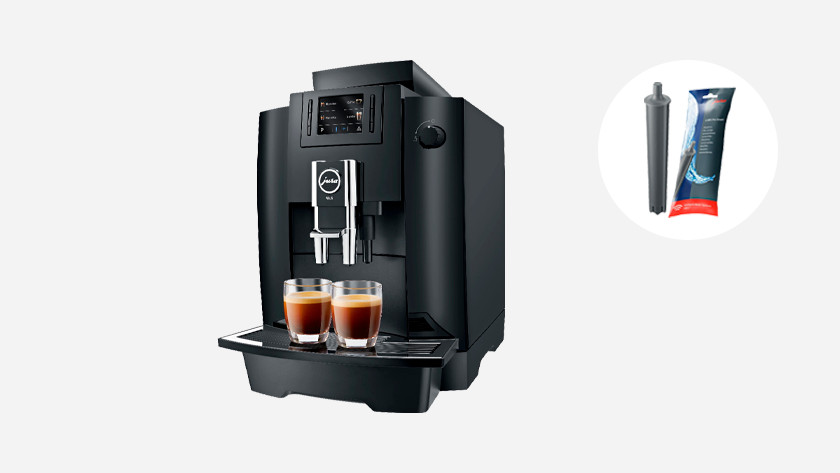 The display indicates that you need to replace the water filter once every 3 months. The water filter communicates with the coffee machine via Bluetooth, so this smart water filter works very accurately and prevents 99% of the limescale. You won't have to descale the machine, which saves you work. That is why it's important that you always replace the filter on time.
Which water filter do you use?
Water filter
|
Suitable for Jura espresso machines
|
With RFID technology (Radio-frequency Identification)
You can only use the Claris Pro Smart RFID water filter from Jura. Since the Jura WE line has a larger water tank than other Jura coffee machines, this is the only filter that fits in the water tank of the Jura WE6.