How do you connect a docking station?
A docking station is a handy device that you can attach to a laptop or monitor, among other things. This way, all of the cables are connected in one place and they don't get tangled up as much. We'll tell you what you use a docking station for, and how you connect a laptop and monitor to a docking station.
---
Connect a docking station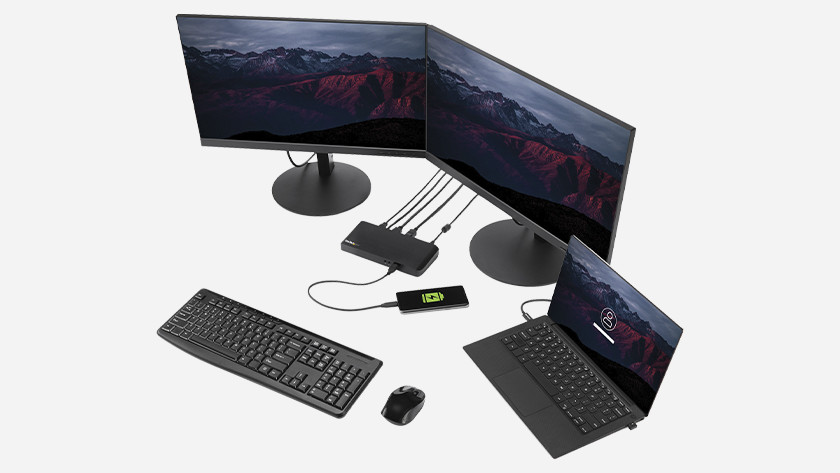 Follow these simple steps to connect your docking station to your monitor and/or laptop. You connect all of your monitors and other peripherals to the docking station, after which you connect the dock to a laptop.
Connect your laptop to a docking station.
Connect your monitor to a docking station.
Connect a laptop to a docking station
You used to connect a laptop to a dock with a click mechanism. But it's easier now and all you need is a single cable to connect to your laptop. Usually, you connect via USB-C. For a MacBook, there are also docks you connect to the two Thunderbolt 3 ports, so you can expand your 2 connectors to up to 10. Put the USB-C cable of your dock in your laptop, connect all of the cables from your peripherals, and you're ready.
Connect a monitor to a docking station
Connecting one or more monitors to a docking station is a piece of cake. Insert the HDMI or DisplayPort cable of your monitor in the connector on the docking station, connect the dock to your laptop, and you're set up. This works the same way for USB-C monitors: connect your monitor to the dock via USB-C and then connect your dock to the laptop. Then you can add your other peripherals and you've finished the job.
Did this help you?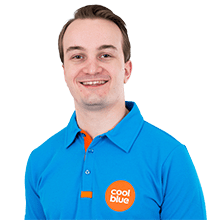 Article by:
Kasper
IT Accessories Expert.