Buying an integrated range hood: what should you keep in mind?
An integrated extractor hood always hangs between 2 kitchen cupboards and can only be seen while cooking. With this type of extractor hood your kitchen design forms one whole. When buying an integrated hood, pay attention to the dimensions, your drain system and the required extraction capacity in your kitchen.
Placement and use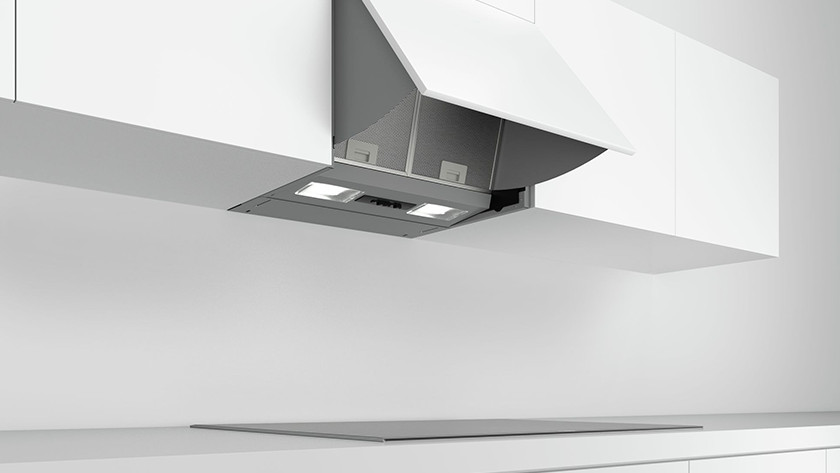 You place an integrated extractor hood between 2 kitchen cupboards. So keep in mind that you cannot use a kitchen cupboard if you choose this type. You need a kitchen panel for an integrated model. You mount this on the hood, so that it forms one whole with your kitchen design. By pulling the flap forward, you switch on the device. If you do not use the extractor hood, push the valve back. Because of this you hardly see the device.
Dimensions and installation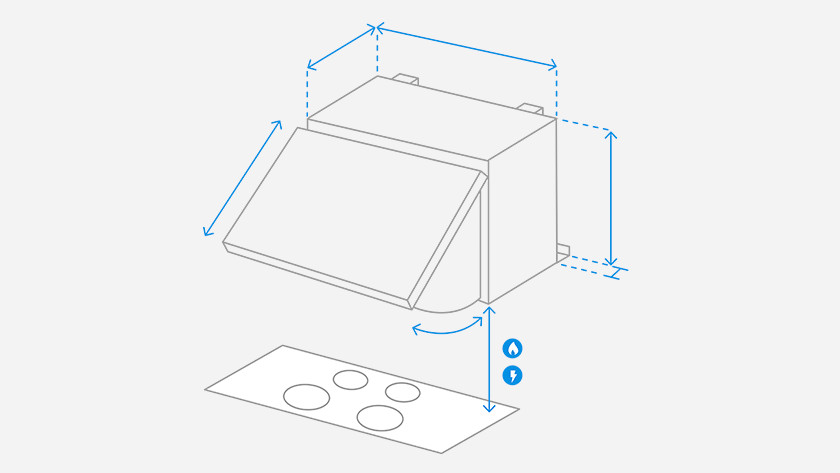 With an integrated extractor hood it is important to look at the dimensions of the appliance. Most integrated extractor hoods are suitable for a kitchen cabinet that is 60 centimeters wide. In addition, you must bear in mind during installation that the valve will open when you cook. With the cover you will receive installation material to secure the device. Make sure your extractor hood is about 65 centimeters above your hob. This prevents fire or other accidents in your kitchen.
Drain system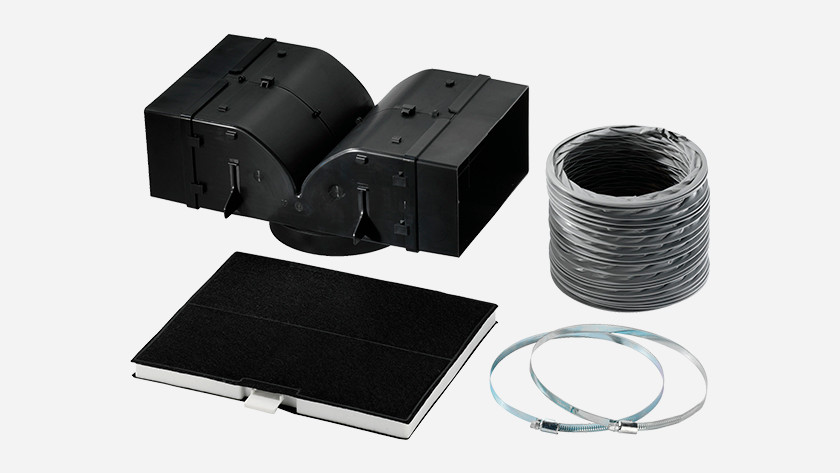 Most integrated extractor hoods are suitable for both air extraction and recirculation. Which you choose depends on the current drainage system in your home. You do need extra accessories for this.
Air outlet: you need an air outlet pipe with the correct diameter. On the product page you can see exactly which format you need.
Recirculation: Depending on the brand you need carbon filters or a recirculation set to convert your extractor hood. You will find this information on the product page of your extractor hood.
Exhaust capacity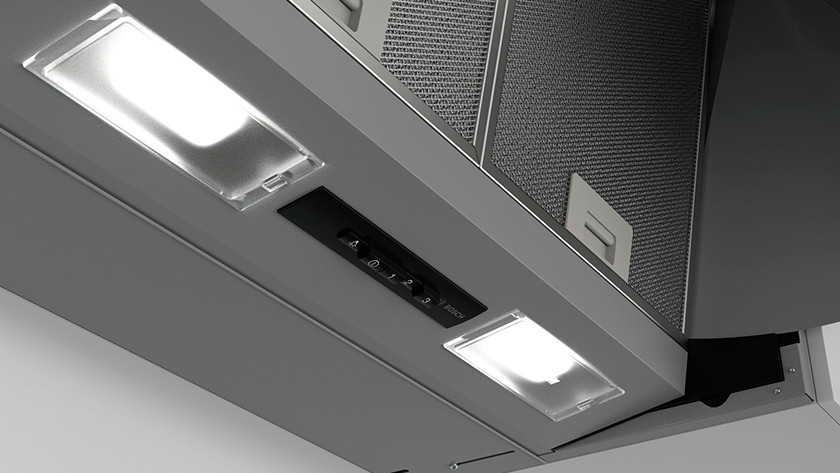 Although almost all integrated hoods are the same size, there is a big difference in the extraction capacity. For a kitchen of max. 20 m², you need a suction capacity of 300 m³ / hour. Do you have a large, open kitchen or do you cook above a 5 or 6-burner stove? Then you need a higher power. Consider a maximum extraction capacity of at least 600 m³ / hour. This way you know for sure that your kitchen is odor-free after cooking.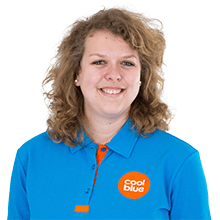 Article by:
Devon
Extractor specialist.