This is how you expand your KitchenAid stand mixer
You use a KitchenAid kitchen mixer to make the most varied dishes, provided you have the appropriate KitchenAid accessories. In this article we outline the possibilities for expansion for you.
---
Which accessories fit my KitchenAid?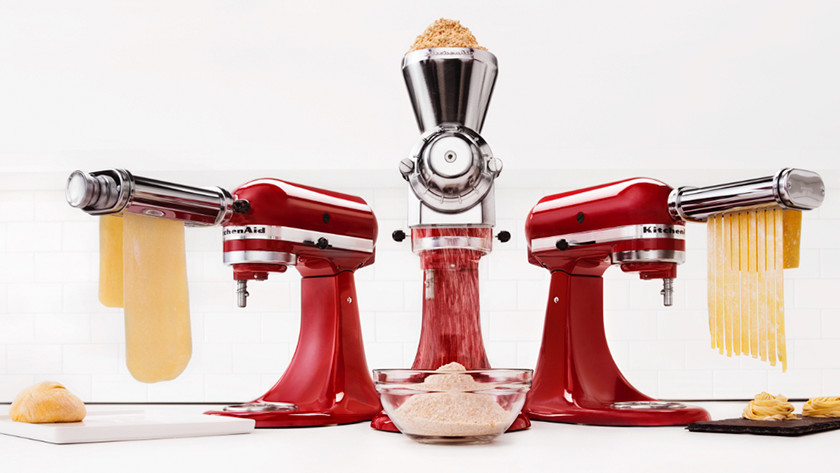 With the exception of mixing hooks, dough hooks and ballongers, all KitchenAid attachments are suitable for every type of machine. But when you purchase an extra mixing bowl, it is important that it is suitable for your kitchen mixer in terms of size. For example, under the KitchenAid Mini Mixer, a large bowl of 5 liters does not fit.
KitchenAid attachments for cutting and grating
Food processor attachment
You use the food processor attachment to chop, cut and grate. This way you easily cut a piece of fruit or vegetables into cubes or thin strips. In this way you can quickly make a healthy raw salad or fruit salad. But with the food processor you also grate a piece of cheese. Delicious for the pasta.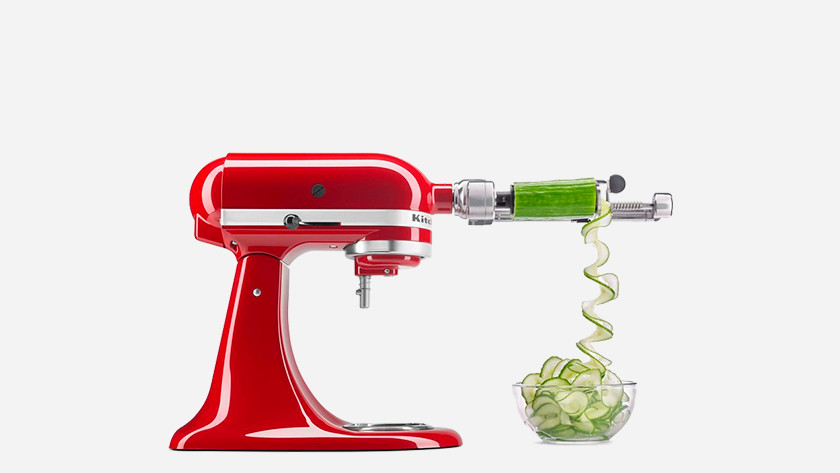 Spiralizer attachment
With the spiral cutter you cut a piece of vegetables into thin, long strips. For example, pick a courgette and skew it on the spiral cutter. The spiral cutter cuts the zucchini into thin spaghetti slices in a circular motion. A healthy and tasty substitute for pasta.
KitchenAid attachments for pressing and grinding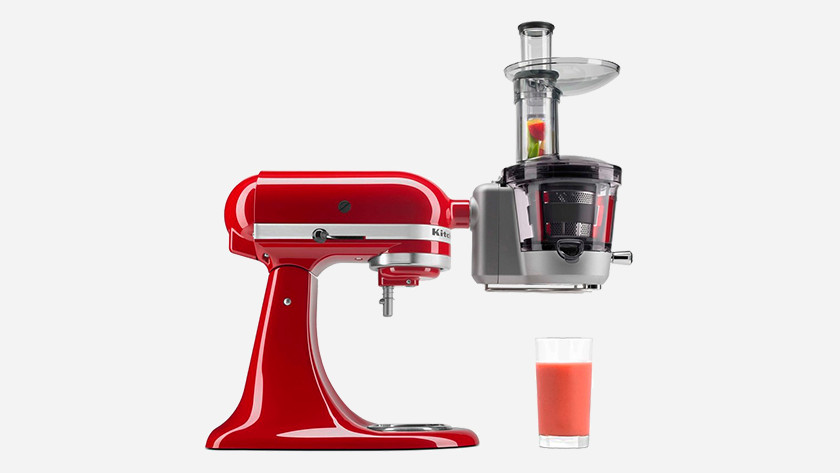 Slowjuicer attachment
You make the most healthy, fresh juices with the juicer top. Choose your favorite ingredients and push through the filler opening of the juicer. The attachment then squeezes out all the juices. The pulp is separated from the juice and stays behind in the round sieve. A beautiful, clear juice remains without flesh.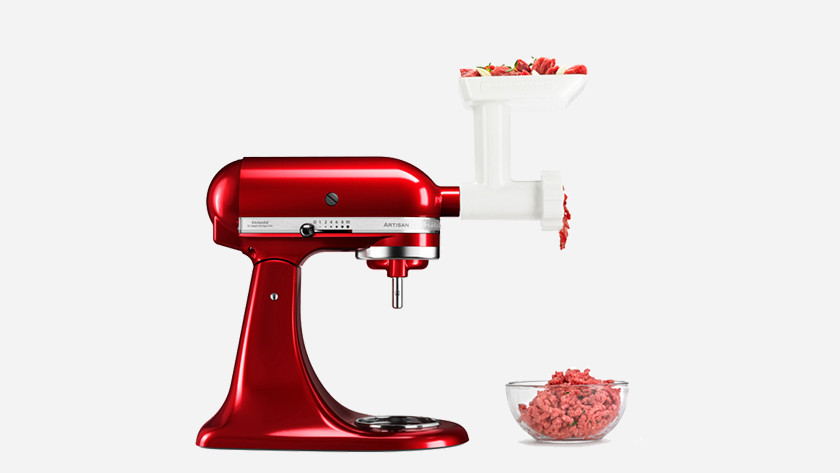 Food grinder attachment
Have you always wanted to make fresh sausages or minced meat? Then you do this easily with the meat grinder. Choose whether you use chicken, beef or pork for example. Add seasoning to taste and put the pieces of meat in the grinder. The kitchen mixer then grinds this and pushes it through a grid so that chopsticks are chopped out.
Make pasta and ice cream with your KitchenAid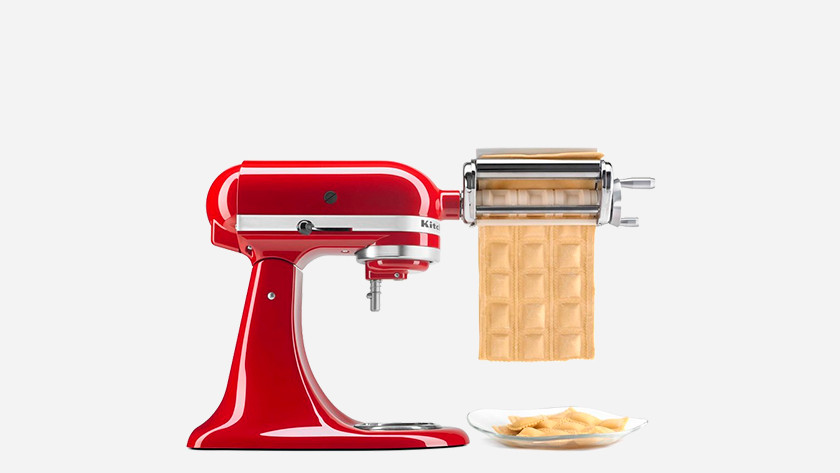 Pasta attachments
Make delicious fresh pasta with the various pasta attachments. Use the pasta roller to first roll the pasta dough into thin slices. Click a pasta cutter on your KitchenAid and then cut the slices into spaghetti or tagliatelle. The special ravioli maker even makes hollow pasta dough that you then fill with a special funnel with your homemade filling.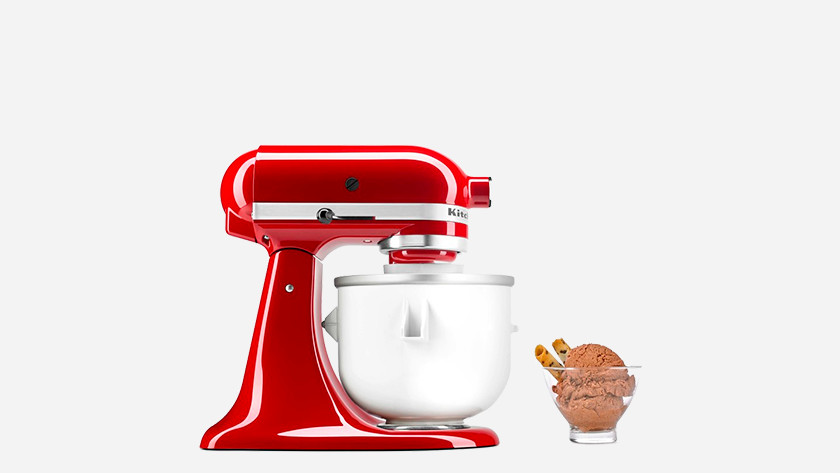 Ice cream maker
What could be better than homemade ice cream? With the ice cream maker you make all flavors of ice cream. The nice thing about making your own ice cream is that you choose exactly the ingredients that you like. Raspberry ice cream with white chocolate and merengue for example. With the special mixing bowl for ice cream, including stirrer bar, you can now make the most delicious desserts at home. Note: this bowl does not fit under the KitchenAid Mini Mixer.
KitchenAid accessories for knocking, kneading and mixing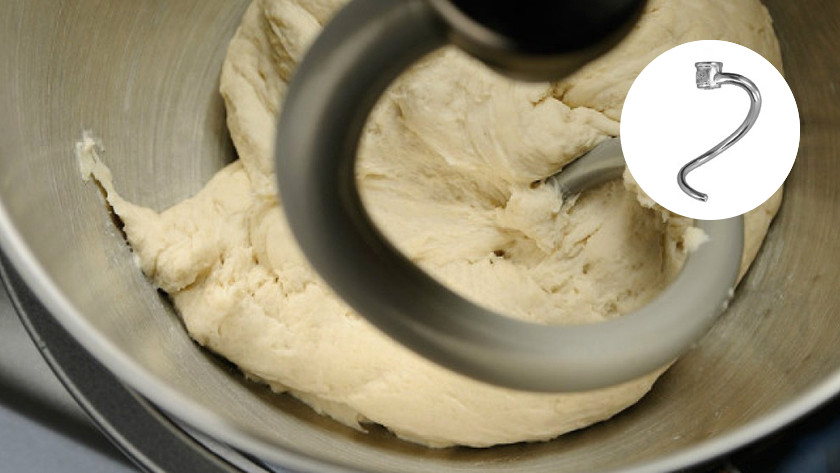 Dough hook
Function: kneading
For example suitable for: bread or pizza dough
To make heavy dough, use the kneading hook. With this attachment the dough stretches, as it were. This is similar to the movement you would make with your hands or with a rolling pin.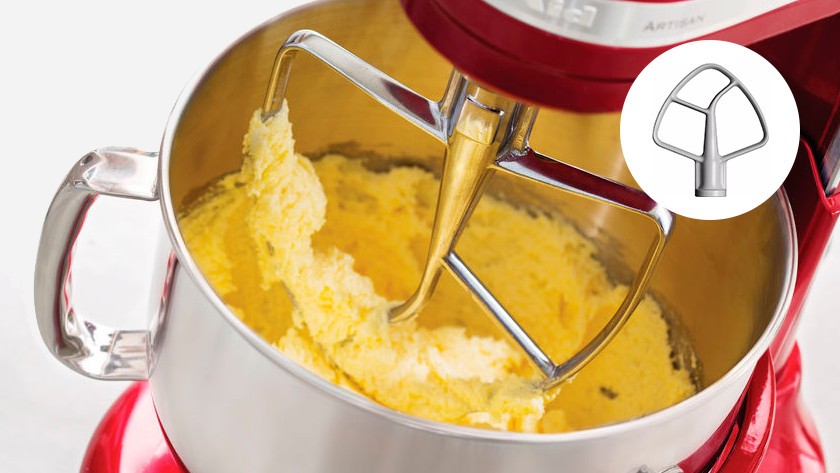 Flat mixing hook
Function: mix
For example suitable for: pancake batter
With the flat mixing hook you make an even, lump-free batter, such as pancake batter. There are several variants of mixing hooks, for example with a silicone edge. This also scrapes the leftovers along the inside of the bowl.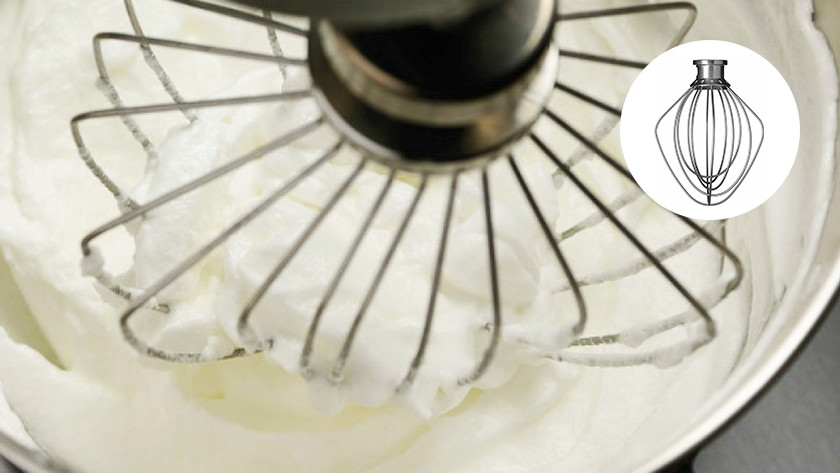 Balloon whisk
Function: knock
For example suitable for: whipped cream, protein
For airy mixtures, use the balloon pad. Thanks to its balloon shape, you can use this attachment to collect air in cream or proteins. That way you make delicious fresh whipped cream.