How does Linksys Velop work?
Together with Velop, Linksys provides your entire house with a fast and large WiFi network. A multi-room WiFi system without routers, but with nodes. The system consists of easy-to-install WiFi stations that actively distribute the wireless signal across the network. In this article, I'll explain to you how the stations do this and what tri-band technology does for a mesh network.
---
Seamless roaming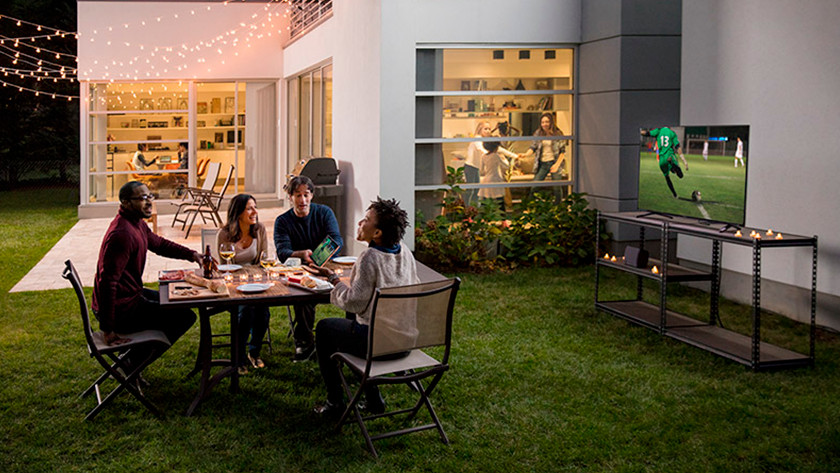 Your devices see the various Velop stations as one single WiFi network throughout the entire house. Thanks to the seamless roaming technology, you'll carry your video stream from one room to another, without your WiFi signal cutting out. You might remember roaming from your mobile phone. While you travel around the country, this technology automatically connects your phone to the strongest signal, without you noticing a thing. The Velop stations talk to each other in the same way, about the distribution of data traffic across your home network.
Beamforming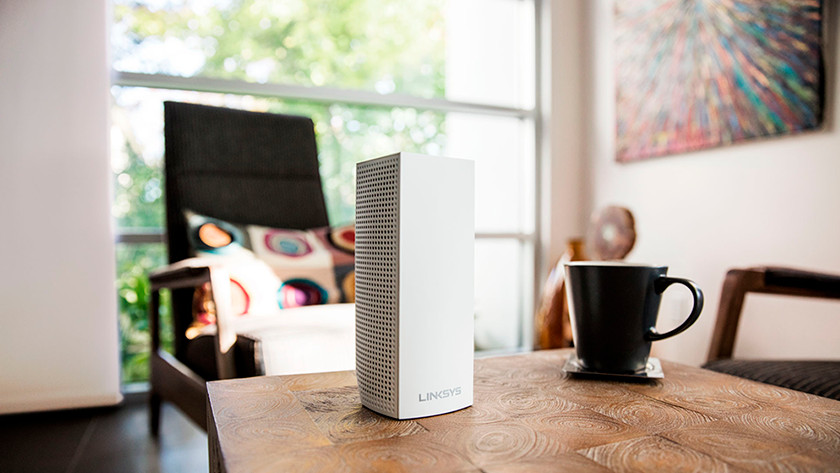 The stations know where your WiFi devices are in the house. This information allows them to aim the WiFi signal at the device. You can compare beamforming to a searchlight with WiFi that beams to your laptop or tablet and follows it throughout the house. By bundling the signal, it will get across more powerfully than when it diffuses out into the space.
Dynamic tri-band.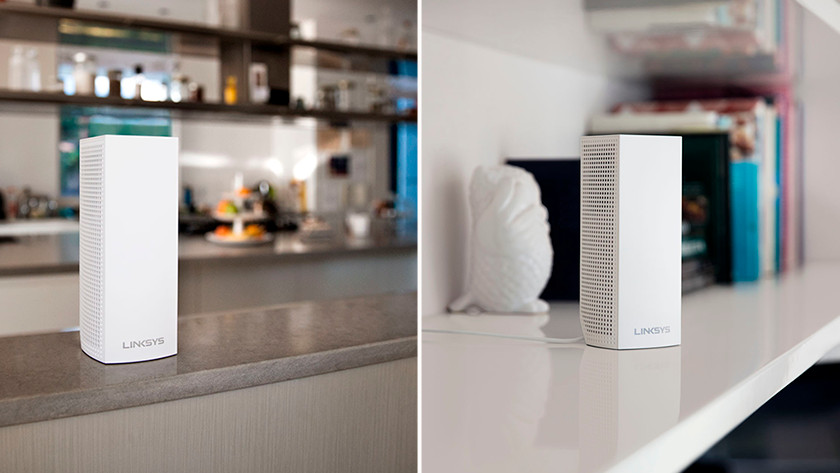 The Velop stations distribute the network traffic using a tri-band system. Most routers have 2 WiFi bands, across which they both send wireless traffic and talk about it. A fast 5GHz WiFi band and a 2.4GHz WiFi band, which has a big range. Linksys Velop has an additional 5GHz WiFi band. This isn't intended for your TV, laptop, or tablet, but the stations use it to talk to each other about the best way to distribute the network devices among themselves. Think of it as a kind of WiFi extra lane that ensures you're always connected to the most powerful signal. This way, the stations distribute the internet traffic among themselves, without you noticing anything.
The product
Multi-room WiFi with mesh
|
WiFi speed: 300+867+867Mbps
|
MU-MIMO, Parental controls
Multi-room WiFi let's you create 1 large WiFi network that provides a strong signal throughout your home.
Setup 3 wireless networks with your router at the same time, with simultaneous tri band.
This router supports MU-MIMO, which provides a more stable wireless connection.
To benefit from the highest speed that this router offers, all connected devices have to support 5GHz.
Did this help you?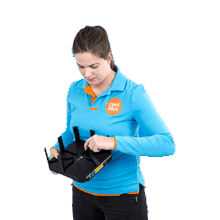 Article by: