How do I choose an office headset?
From telephone conversations with suppliers to telephone contact with customers; for an average office, working without an office headset is unthinkable. There is therefore a wide range of office headsets to choose from. In this article you will read what you should pay attention to when choosing a suitable office headset.
---
Connect with different devices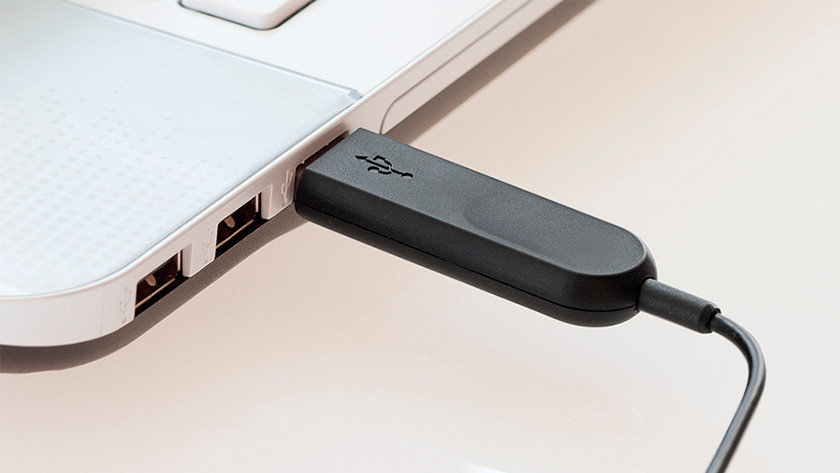 It is important to base your choice of an office headset on the device with which you are going to use it. The equipment with which the headsets are connected differs. For example, there are special headsets for connecting to laptops and PCs, for connection to mobile devices or with deskphones. The most advanced headsets are suitable for multiple devices and therefore have different connection options.
Wireless or wired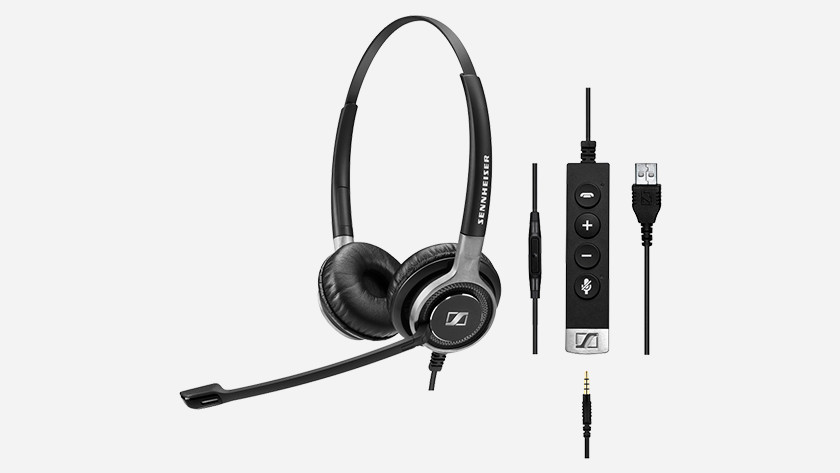 Wired
If you want to use a wired office headset in combination with a laptop, computer or smartphone, you need a PC headset with a USB or 3.5 mm jack connection. For the connection with a deskphone you usually need an Easy Disconnect cable. Note: this cable is often not included with the office headset and so you have to purchase separately.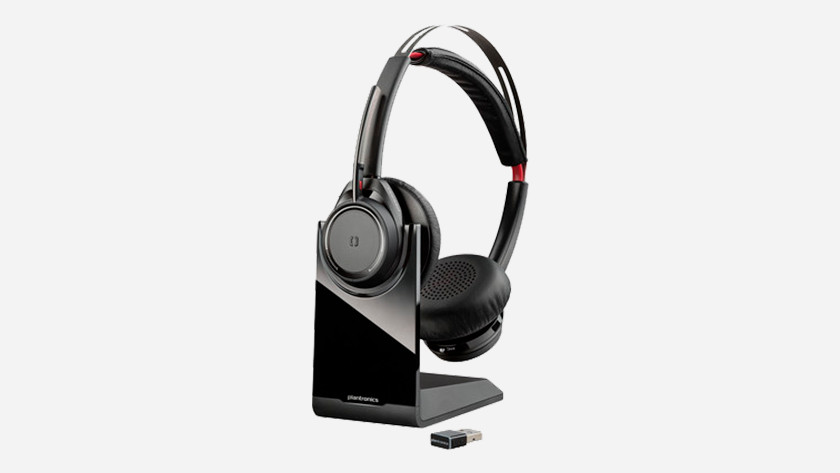 Wireless
Wireless office headsets work via bluetooth, a dongle or are compatible with DECT. DECT is the wireless technology between a handset and the base station. You do not suffer from a cable that limits you in your freedom of movement. This way you will be able to enjoy coffee during a call. With a wireless office headset you have a range of about 50 to 100 meters.
Wearing method
Over your head

To the ear

Behind your head
You often use an office headset for a longer period of time. It is therefore important that he is comfortable and that you will not be bothered by it. Therefore, different modes of transport are possible. So there are headsets that you wear behind the head, wear over the head and wear to your ear. In addition, there are office headsets that you can adjust, so you decide which way of carrying is the best for you.
The earcups and ear cushions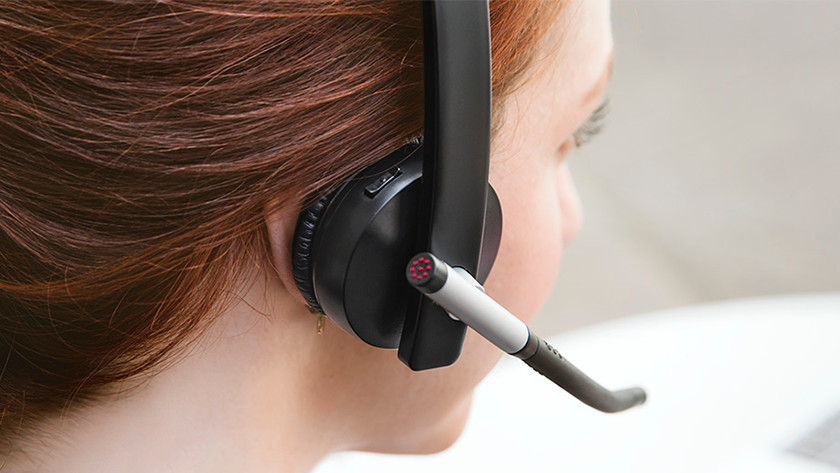 A mono headset has one earcup, so you are not closed off from ambient noise. This way you can keep multitasking during a telephone conversation. If you prefer not to be disturbed by your environment, you opt for an office headset with 2 ear cups. Because both ears are closed, you will be less distracted by ambient noise. There are stereo headsets with an active noise canceling function, which almost completely eliminates ambient noise. In addition, with an ear cushion that falls over your ear, you have less trouble with the environment than with an ear cushion resting on your ear.
Unified Communications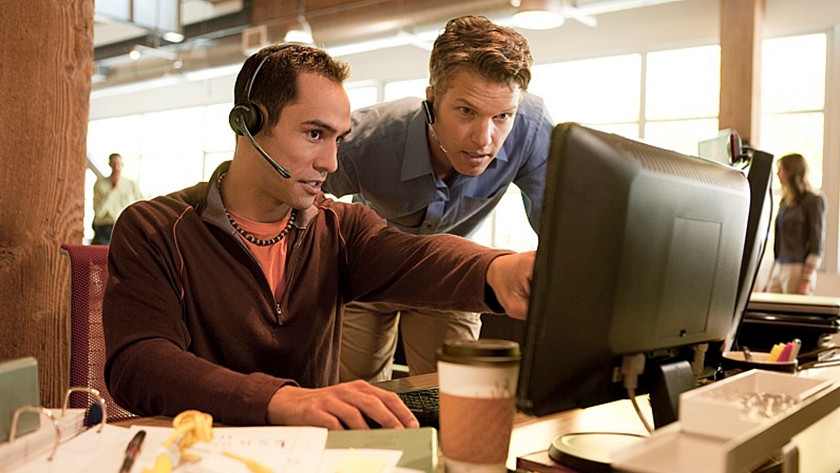 When looking for a suitable office headset, you'll likely encounter the term 'Unified Communications' (UC). Unified Communications means communication resources that can be used together are connected. Thanks to UC, coworkers can work together anytime and anywhere, for example via Microsoft Communications and Cisco. The collaboration between Microsoft Communications and Cisco ensures that you can help the customer faster and more efficiently. An office headset with plug & play recognizes the communication system immediately. This way, you can get started right after connecting.
Microsoft Skype for Business (MS)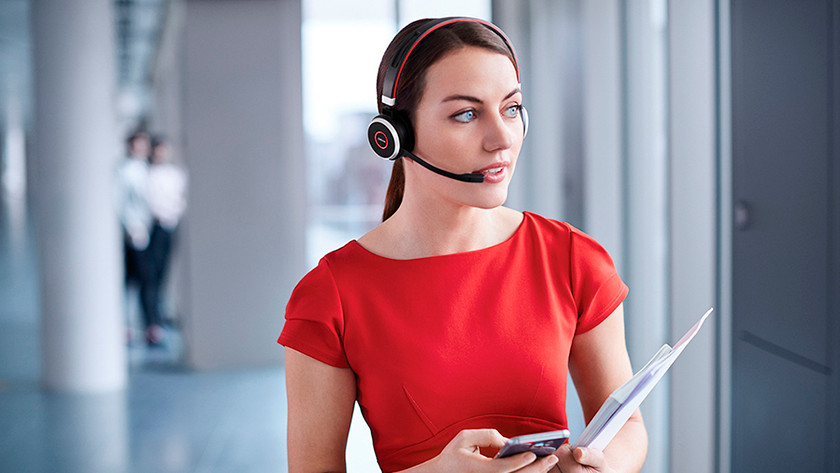 The office headsets that are certified for Microsoft Skype for Business (Lync) support the Microsoft Skype for Business software. You can connect these models to your device, so you can start working with MS right away. These headsets have functions such as answering calls, ending calls, volume control, and mute in MS. If you're not using Microsoft Skype for Business, choose a standard UC model.
Microphone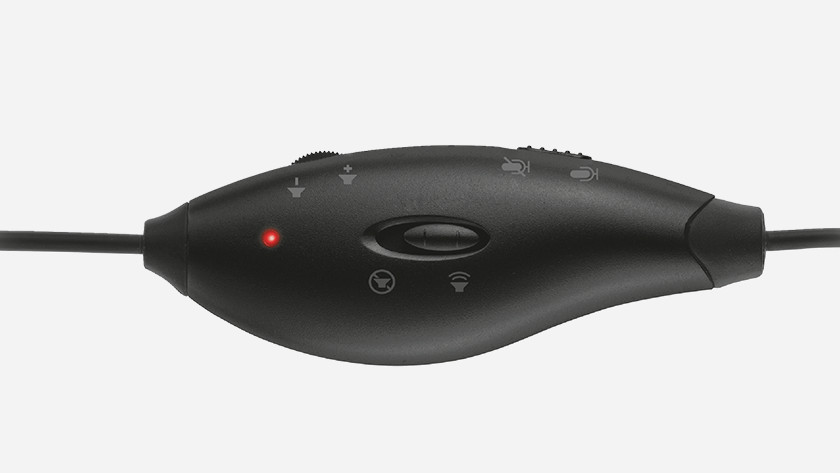 A mute function on the headset is the solution if you want to discuss something with a colleague during a phone conversation. Some headsets have a mute button on the ear cup, others have a control panel with buttons on the cable. During a telephone conversation with a client, office headsets with noise suppression on the microphone ensure that ambient noise is filtered. This means your conversation partner won't be bothered by noise in your workplace. Very useful if your colleague is also on the phone with a client.
Article by:
Lucinda
IT Accessory Expert.