Possibilities of Philips Hue
Lighting is about much more than just light. Lighting is the best way to create ambience, experience, and security. You can achieve this with the different Philips Hue lamps. Via the app, you can control all lamps in the whole house. In addition, Philips Hue offers many other options such as setting light scenes, connecting light to music or movies, and installing light timers. You can read more about the many advantages of Philips Hue smart lighting below.
Create your own ambience with Philips Hue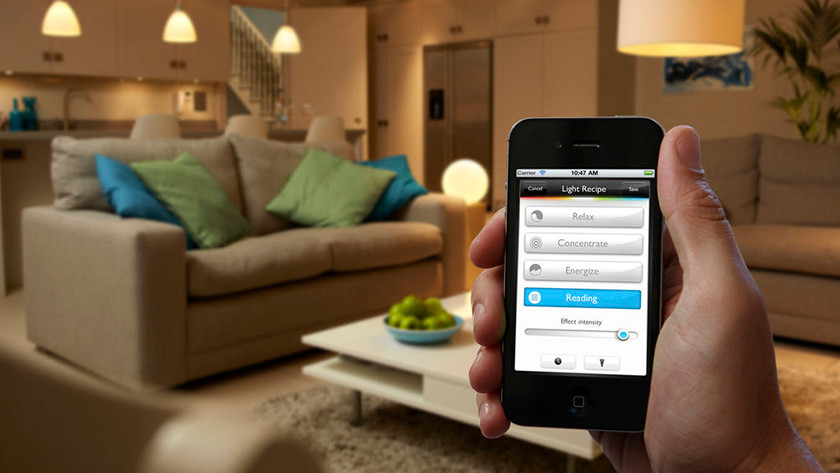 Philips Hue lets you personalize your lighting very easily. Via the Hue app, you can pick from all shades of white light or 16 million colors to get the perfect light for your living room. Philips Hue also offers the option to set up light scenes that let you change the lighting and ambiance throughout your house. You can, for instance, create a scene called "Dining." With just 1 press of a button, you can dim the light to a warm, white shade, perfect for the dinner table.
Adjust your lighting to the moment
Philips Hue can respond to the needs of the human body. Waking up is easiest when you start the day with a cool blue light. Warm yellow on the other hand will help you relax. The Hue's light scenes let you create the right environment for different activities. Read below which light scenes can make your daily life even more comfortable.
Preset scenes: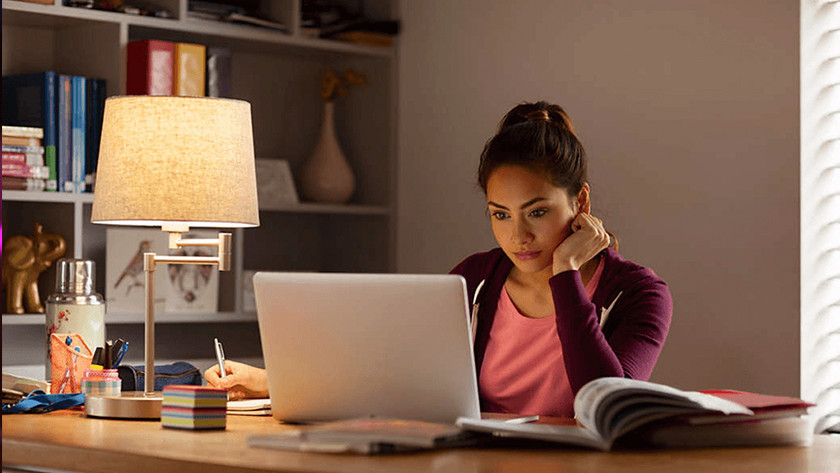 Energize: Put on Energize if you can use a little extra boost in the morning. The bright, vibrant light is exactly what you need early in the day.
Reading: The Reading setting gives off the ideal light for reading. The light isn't too dark nor too bright. That makes you eyes tire less quickly.
Concentrate: Switch on Concentrate when you have to be alert. The light is a combination of color and brightness.
Relax: The light formula Relax offers a soft, soothing glow. Put it on after a busy day of work to help you relax.
Sync your lighting to movies and music
Philips Hue offers the option to link your lamps to movies, games, and music to increase the experience. Philips Hue brings movies to life and you don't just hear music; you see it too. It's also possible to connect your Ambilight TV to your smart lamps. Via the app, you can choose which lamps in your home you want to integrate with your Ambilight TV. When you turn on the television, you'll get the unique Ambilight all throughout your home..
Setting light timers
Philips Hue also helps you with your home security. When you're not home, you can turn on the lighting at night so people with bad intentions stay away. It's also possible to set a light timer, so your lights switch on and off at specific times.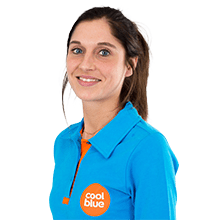 Article by: