How do you maintain the blades of your lawn mower?
When it's flowering season, you have to maintain your lawn mower well. Clean your blades when you're done mowing. After a while, you may notice that the blades have become a bit blunt. Are you going to sharpen the lawn mower blades yourself, are you going to outsource it, or are you going to replace them completely? Use our advice to keep your blades in the best possible condition.
---
Clean
Once you've mowed your lawn, grass will remain in your mower deck and on the blade. Grass clippings stick together, and also to other materials, especially when they're damp. That's why it's important to dispose of grass on your mower deck and blade every time you've used it. Take a brush with hard bristles to wipe away the grass. It won't just clear all grass residue, but will also extend the lifespan of your blades.
Sharpen lawn mower blade
You can sharpen the blades of a reel mower yourself. If you're handy and want to sharpen your lawn mower blades yourself, you'll need an angle grinder, file, or multi-tool. You drag the knife along the tool. You can also sharpen your hand lawn mower this way. If you have a rotary mower, you'll have to make sure the blade remains in balance. If one side is heavier than the other, the knife will vibrate, and your engine will faster. If you're in doubt, consult an instruction video.
Replace lawn mower blade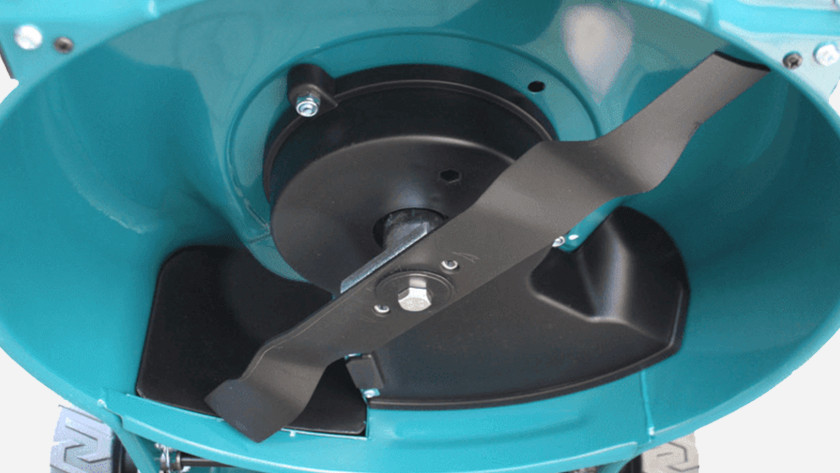 Your mower blade's days are numbered too. If your knife is rusty, irreparably damaged, of simply worn out, you should replace it. Make sure you choose the right cutting blade for your lawn mower.
Did this help you?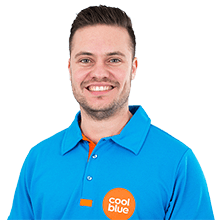 Article by:
James
Garden Tools Expert.