How do you shave with a head system?
The goal of shaving is perfectly smooth skin. That means you don't want to come across a few missed hairs during the day, let alone that annoying razor burn. In order to achieve good shaving performance, it's important that you should use the electric shaver the right way. I'll tell you how.
1. Shaving system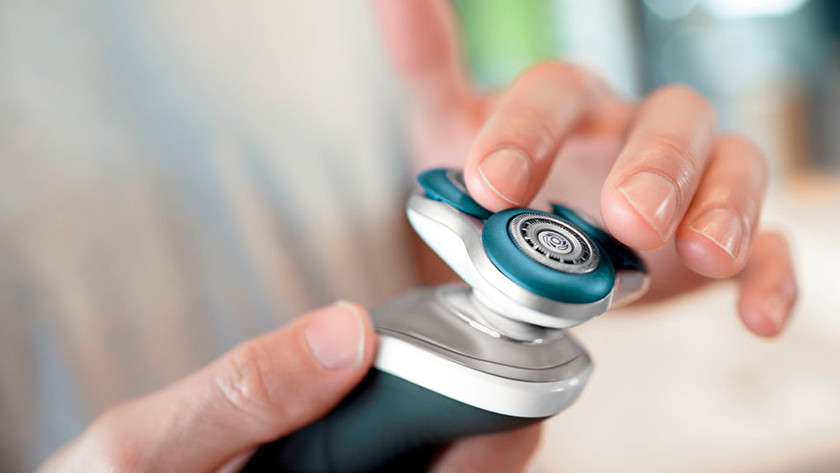 Rotating electric shavers work using 3 shaver rings that rotate when you switch on the electric shaver. The blades in these rings cut the hairs very close to the skin. The more advanced the shaver, the easier this will go. In those cases, the razor blades have cutting systems like GentlePrecisionPRO or V-Track Precision.
2. How do you shave with a head system?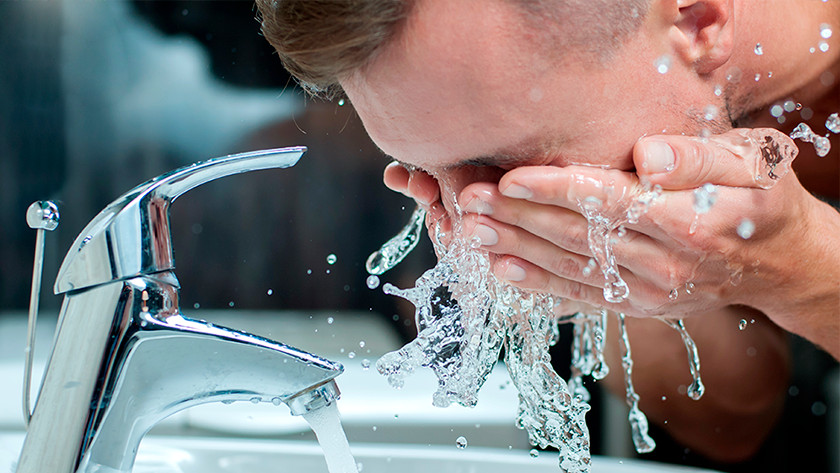 Step 1 | Pretreatment
You start your shave with washing your skin. Splash your face with water or take a quick shower. The water will open your pores and raise the beard hairs. It's also a good idea to clean off everything that might cause friction, like dirt, grease, and dead skin cells.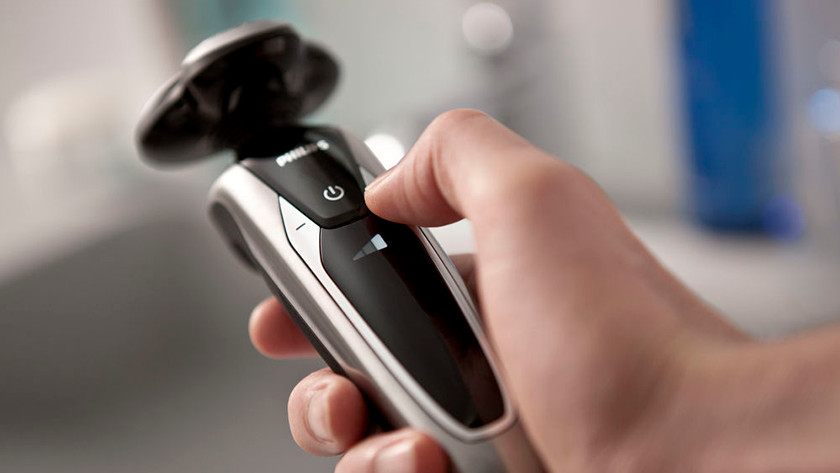 Stap 2 | Start shaving
Move the shaver across the surface of your face in small circles. That gives the shaver head the chance to reach all hairs. Always start with the cheeks, then the chin, and end with the hard-to-reach spots. Rotating electric shavers generally have a flexible head to very accurately follow the contours of your face.
3. What should you keep in mind?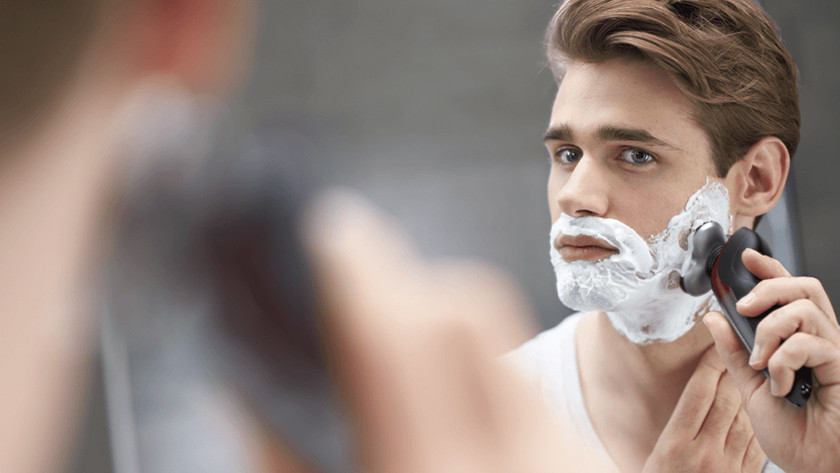 Step 3 | Distribute the pressure
Treat the entire surface of your face the same way. Apply appropriate pressure and move in small circles. Don't press too hard, or you'll damage the skin. It's also better not to shave the same spot for too long. That may irritate the skin or cause razor burn.
Step 4 | Post-shave treatment
Whether you have sensitive skin or not, you should treat your skin after shaving to reduce the risk of razor burn. Rinse your skin with water and use a moisturizing cream or lotion. That will soothe your skin and make you feel fresh at the start of the day.
4. Other tips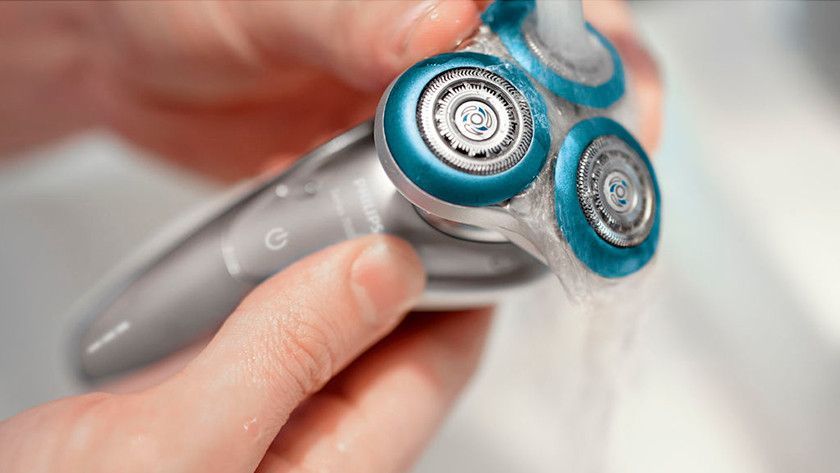 Make sure you don't make up-and-down movements. The shaver rings are designed to function in circular motions. When you use it differently, you damage the shaver rings and your skin.
Shaving with a gel or cream? Don't forget to rinse the shaver head under the faucet after each shaving motion.
Switching shaving systems? In that case, you need to give your skin some time to get used to the new system.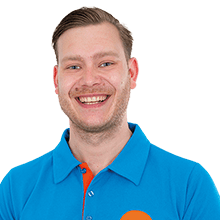 Article by:
Kevin
Electric Shaver Expert.